Blacklist numbers
Blacklisting certain phone numbers in dashboard makes you to stop receiving future calls from those numbers to your business. By performing blacklisting feature leads your business to avoid unwanted calls.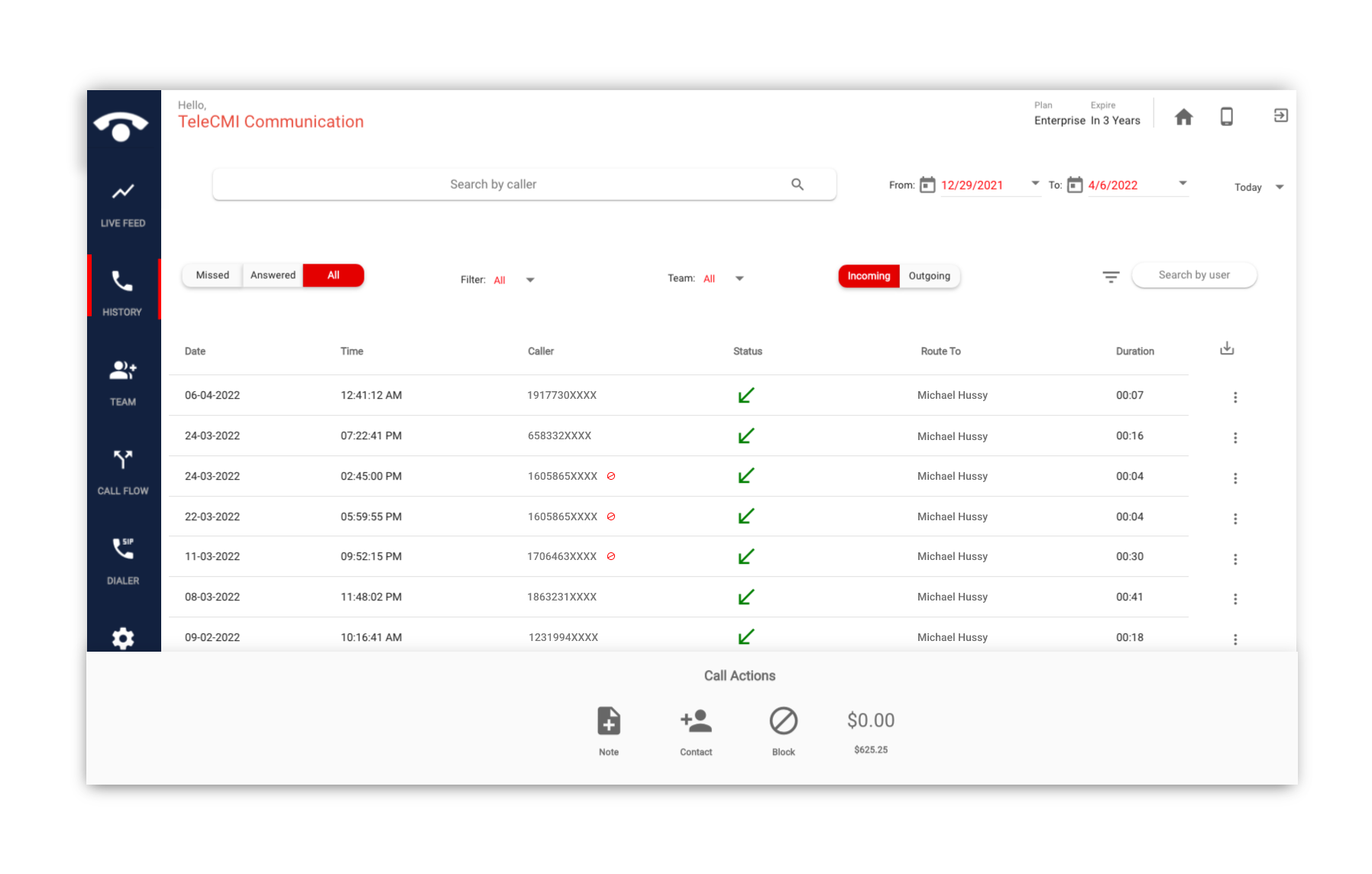 Advantages of Blacklisting calls
Admin can blacklist the following unwanted calls like spam calls, telemarketing calls, prank calls or bot calls. By blacklisting these calls with particular numbers will avoid those type of calls reaching your business and allow true business enquiry calls to reach your users.
Blacklisting has the following advantages:
Block unwanted calls
Users never miss business calls
Increases productivity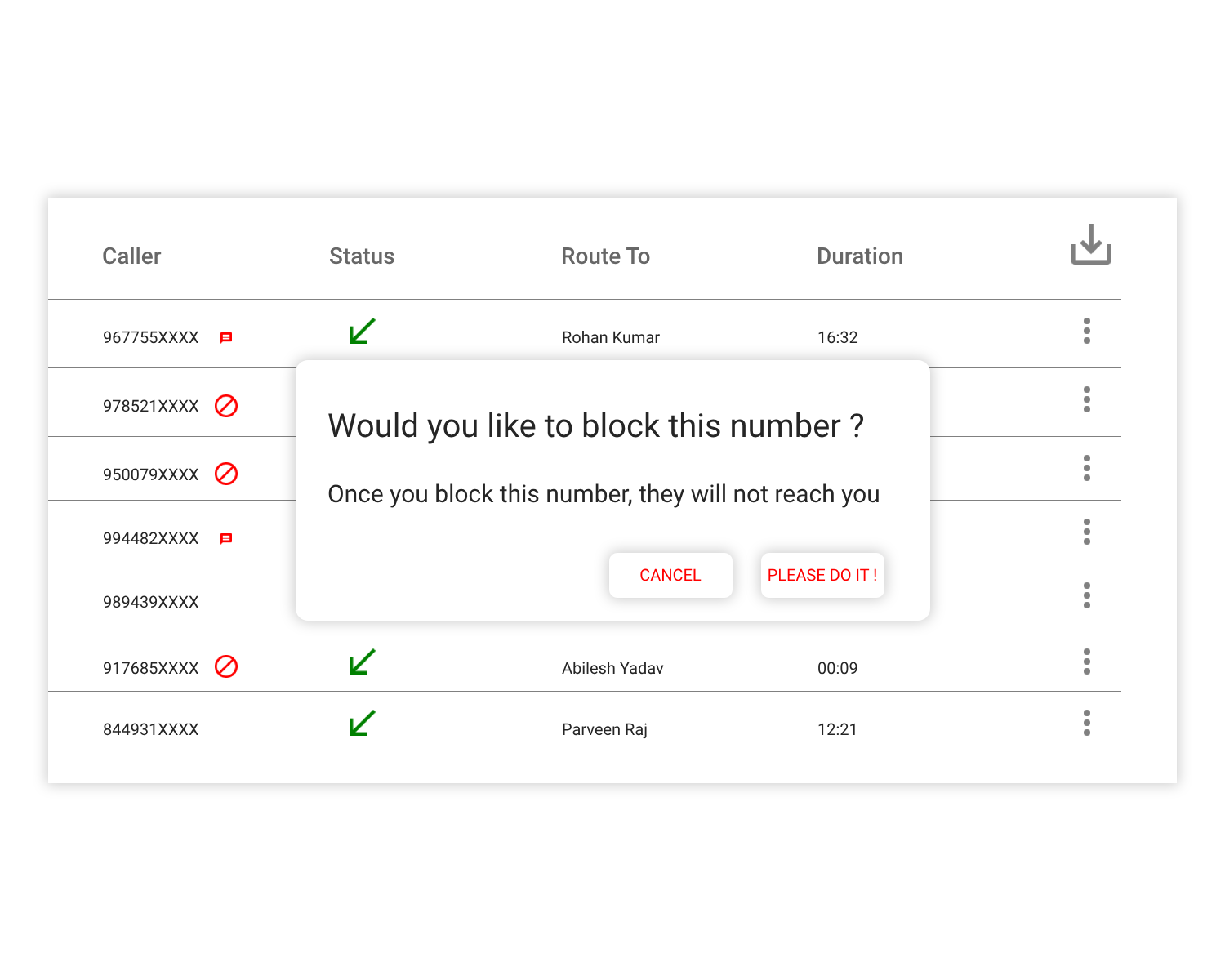 How to blacklist numbers ?
Blacklisting several unwanted numbers can be done only through the admin dashboard. In the history section, there will be missed calls, answered calls and all calls by navigating options in the right corner you can see option for block a particular number in any of all the three calls list. By selecting the block option, the particular caller number will be blocked until it is unblocked in dashboard.
Setup your virtual business phone system
in minutes
TeleCMI for your business
Already using
TeleCMI?
Sign in to your account.
Get Your Virtual Business Phone System
Never Miss A Business Call