Call Analytics
To review customer calls and to get individual call flow reports based on dates to track the user performance with total call logs for analysing the team's efficiency in call handling.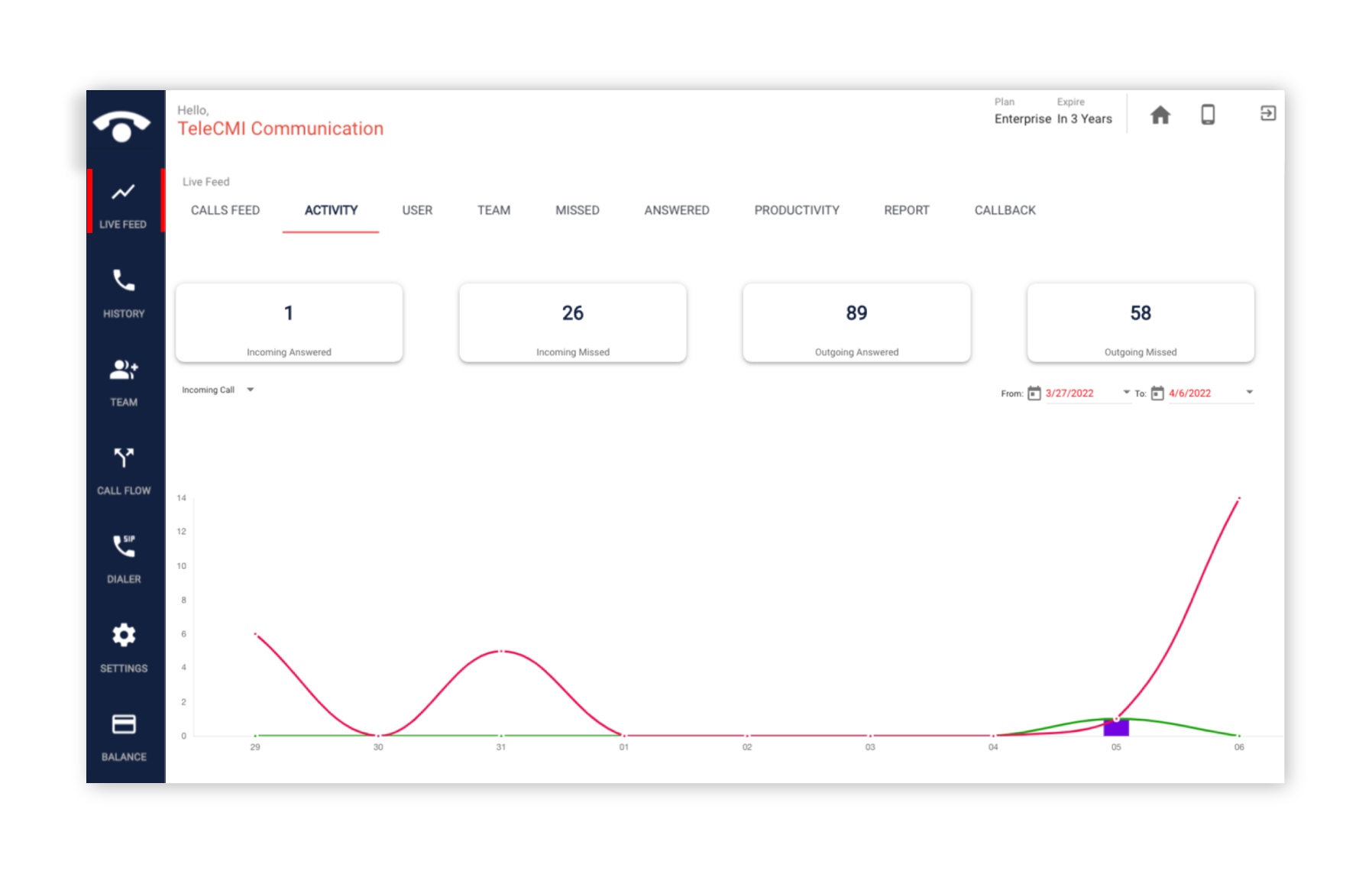 Call analysis advantages
Call analytics also displays the detailed story of call flow in graph and chart representation which helps the super admin to analyse the overall call flow for the month and daywise can be tracked.
Call analysis has following advantages:
Analysing missed and answered calls
Download call reports
Teamwise and userwise analysis
Modifying user settings
Date based call reports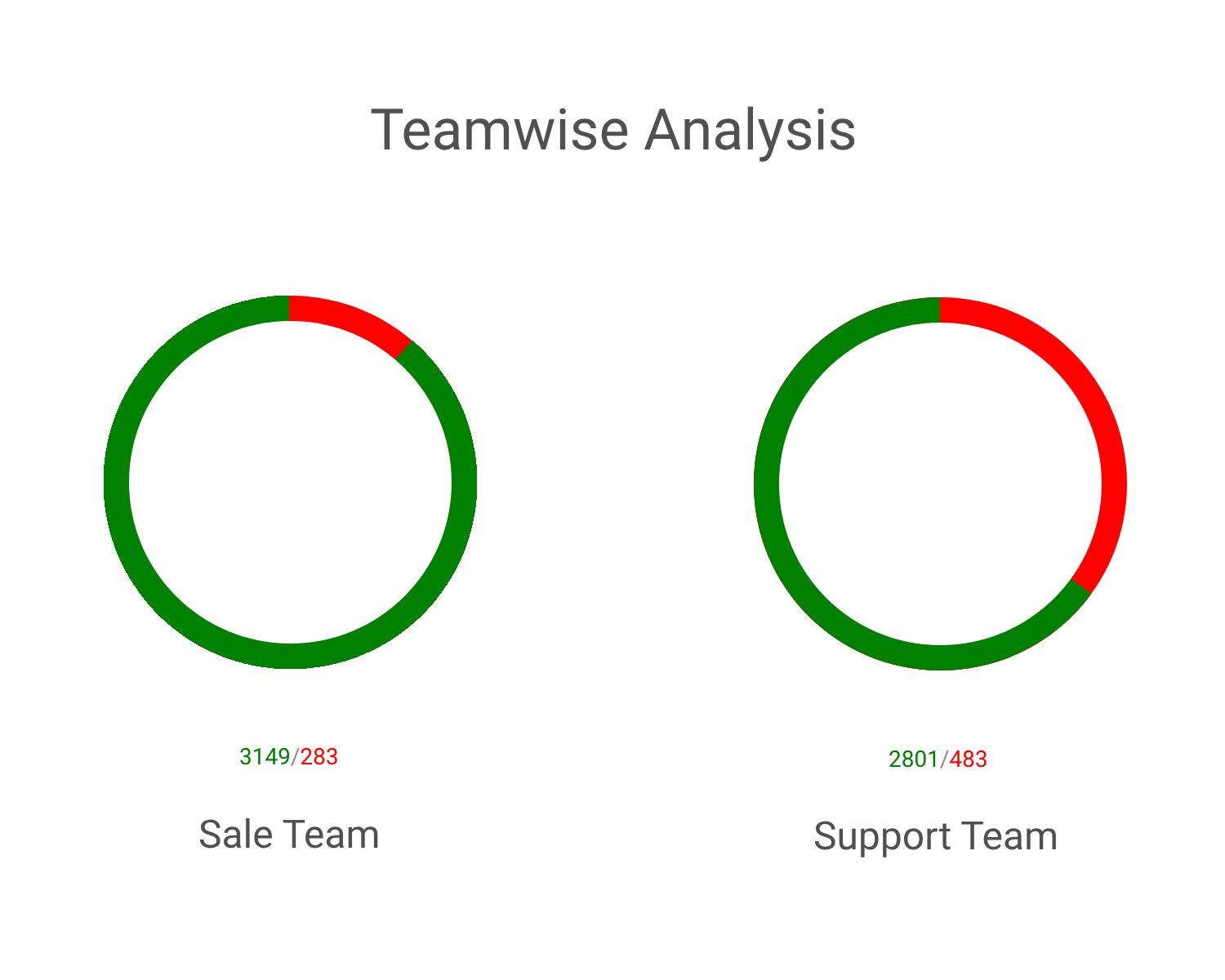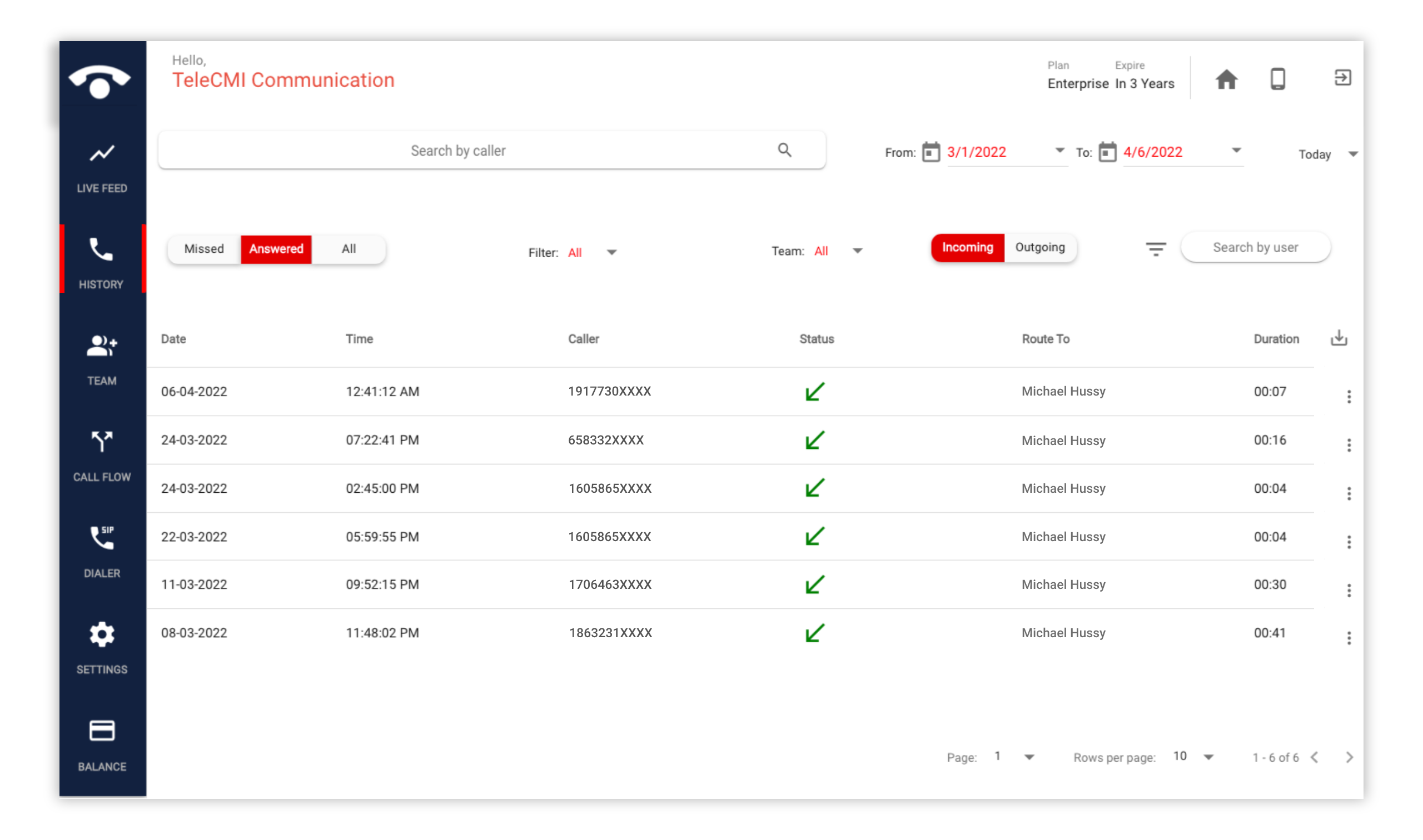 Call logs analysis
TeleCMI's cloud telephony provides various options for super admin to analyse the call flow for both incoming and outgoing to track team's performance. Call logs for any business system in cloud telephony provides the complete missed calls, answered calls and total calls in both preview and to download as reports.
Setup your virtual business phone system
in minutes
TeleCMI for your business
Already using
TeleCMI?
Sign in to your account.
Get Your Virtual Business Phone System
Never Miss A Business Call