Interactive voice response (IVR)
Adding IVR - Interactive voice response in a business number allows your customers to reach to their desired department through IVR voice that solve their queries instantly.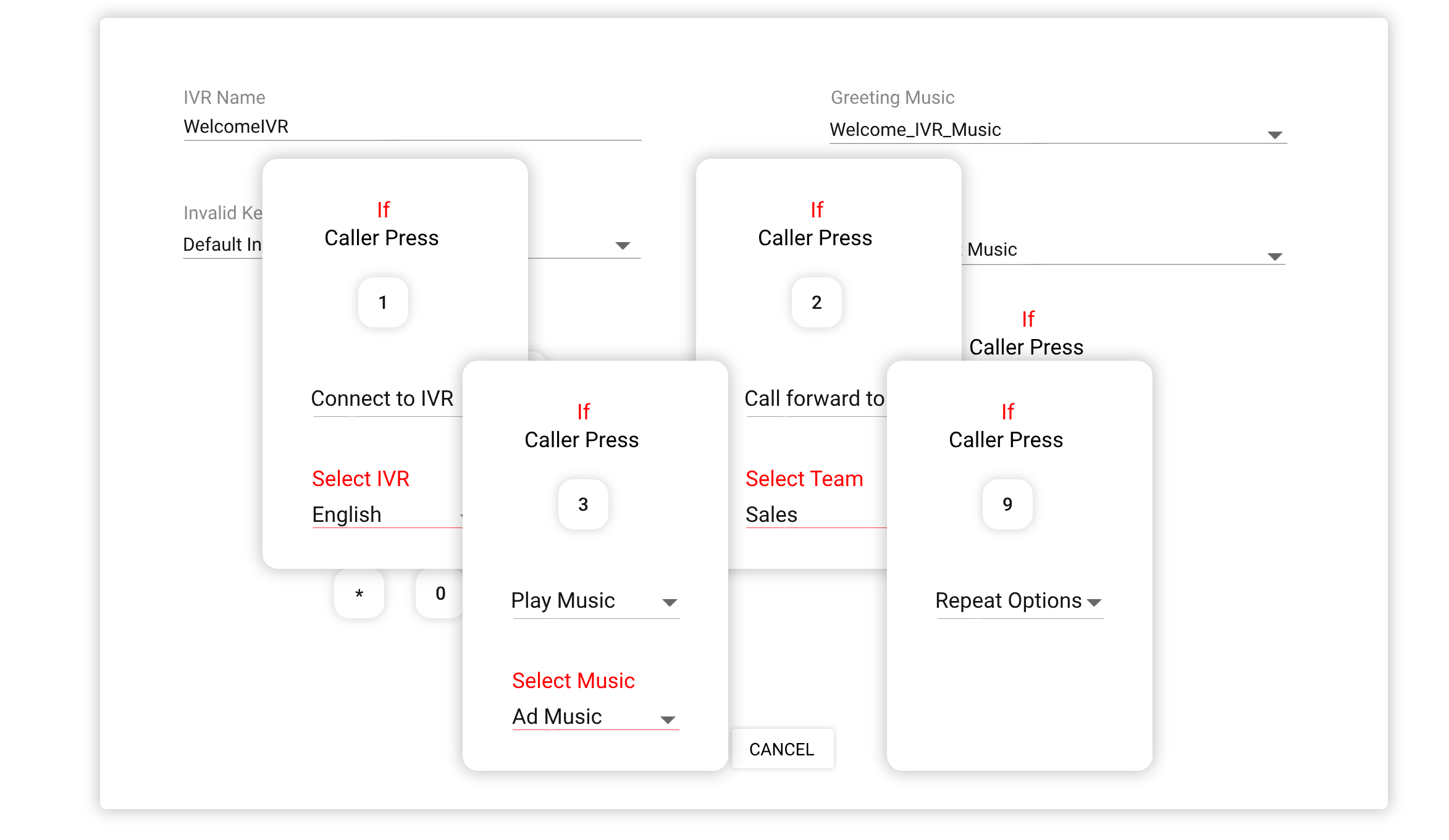 IVR for business
Greet your customers with a professional IVR menu that allows them to reach the proper destination using a routing technique. IVR resolves customer queries by reaching your users through call using the call distribution or by auto-attending by responding through a voice message.
Setting up IVR can be done by configuring below options:
IVR Name
Greeting Music
Invalid-key music
Timeout music
Configuring DTMF options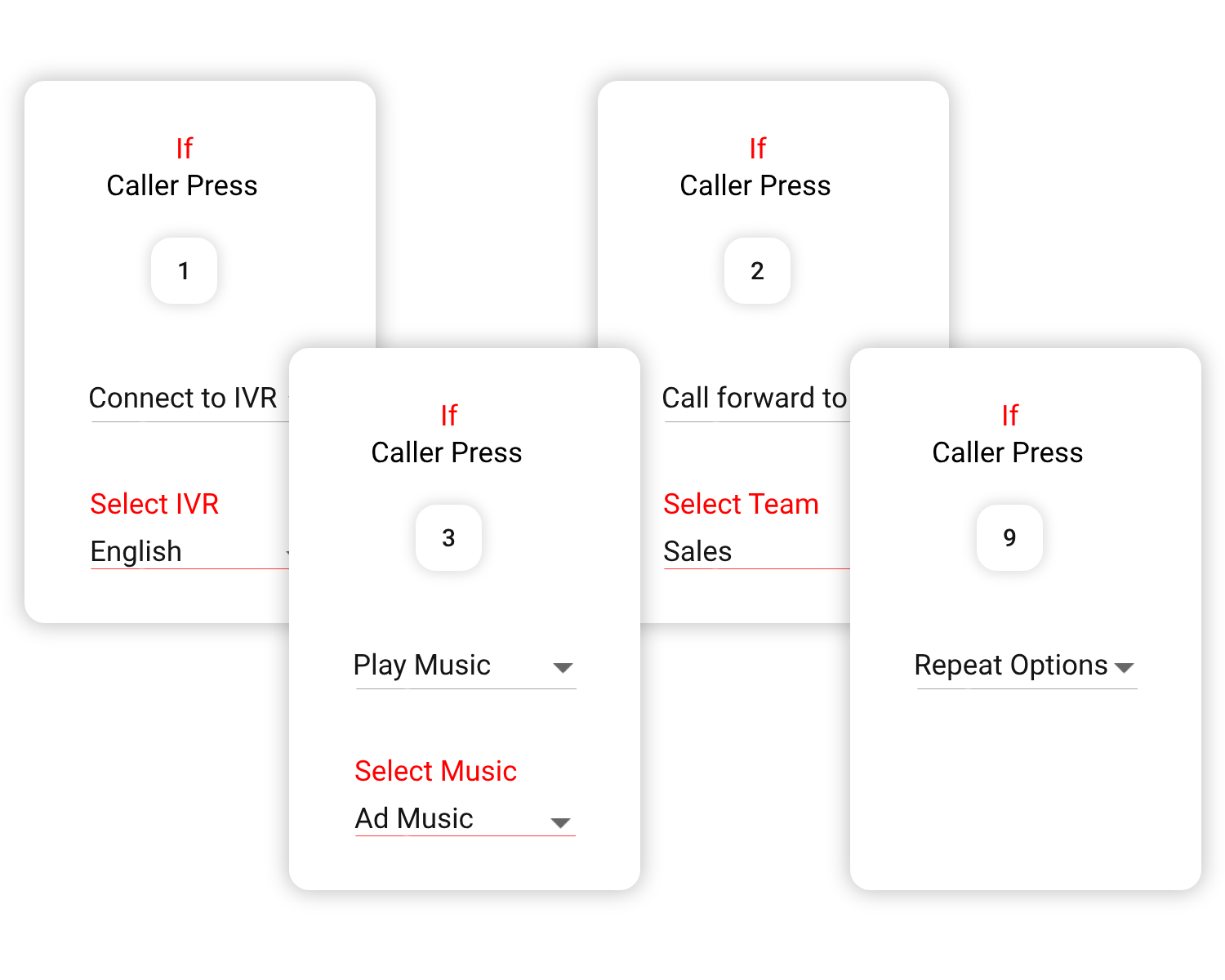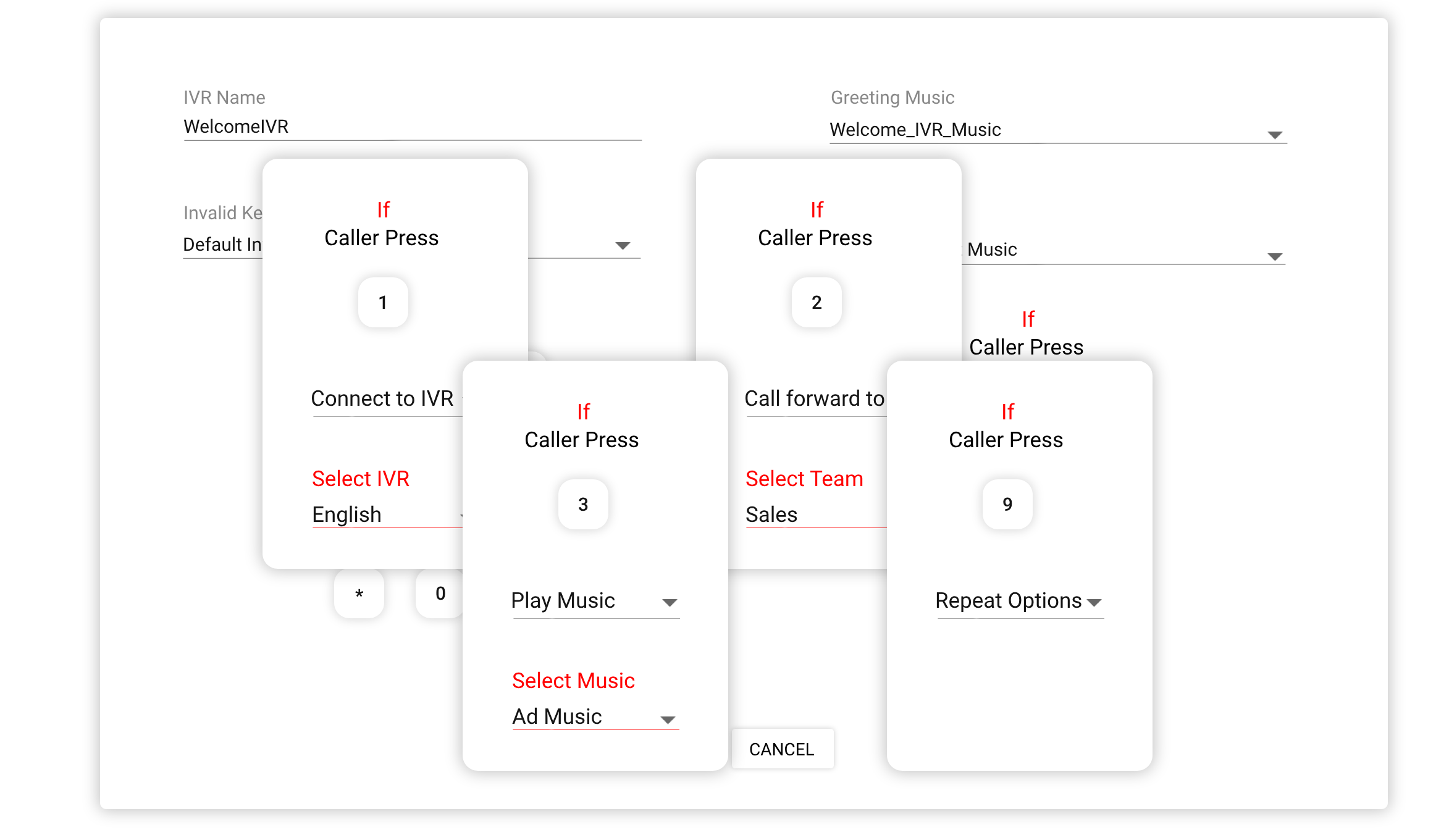 Setting up IVR
Upload required audios for configuring the IVR. Enter the name of the IVR, Select the audio for greeting, select the audio for time out music, select the audio for invalid-key music and Configure DTMF options by selecting the number in the left-side and configure the call management in the right side.
Setup your virtual business phone system
in minutes
TeleCMI for your business
Already using
TeleCMI?
Sign in to your account.
Get your virtual business phone system
Never miss a business call