Start Using India's Best IVR Service Provider In Chennai
Integrating IVR service to any business communication will enable to handle simultaneous concurrent calls instantly.

Multi-level IVR
For a systematic IVR flow for configure all the options and connect to your users through multi-level IVR. Multi-level IVR helps customers to select their desired IVR option and resolve their queries instantly.

Customized text-to-speech
TeleCMI dashboard provides an option to create and customize own IVR music. Add and configure the created music to design a better IVR flow which serves your customer to connect to your users.

Automated response
IVR service has an excellent feature called auto-attendant which makes customers to resolve their queries through IVR without connecting user. By integrating automated response through IVR into your business saves cost of human resource.

Skill-based routing
IVR service in TeleCMI enables skill based routing technique allows to assign users at the right team based on their skills through which customer queries will get resolved in ease of time.

Time-based routing
Routing based on time helps to route incoming customer calls to reach particular user based on their working hours and availability based on the shift timings.

Working hours routing
Configure after call hours or work hours routing using office hours customize section. It enables customers to know your business working and non-working days and daily work timings of your business through IVR.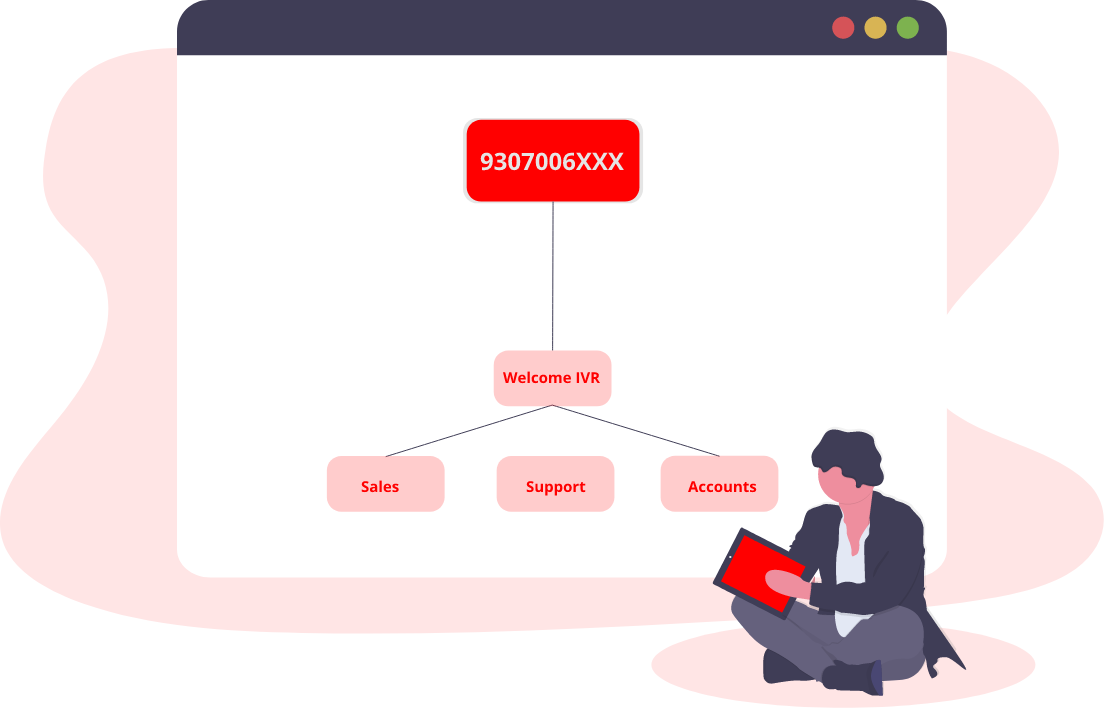 Branding & Business
IVR services gives your business a well known branding and a professional attire towards customer. All customer business calls can be routed through a greeting music and it will be connected to users in the team. we provide advanced features call barging and call whispering technique through which super admin or supervisor can listen to each and every customer calls and they may whisper in the same call to the users.