Call notes
Notes for any business calls can be written and saved for future reference in the dashboard. These notes are helpfull for the users at the time of regular follow-ups.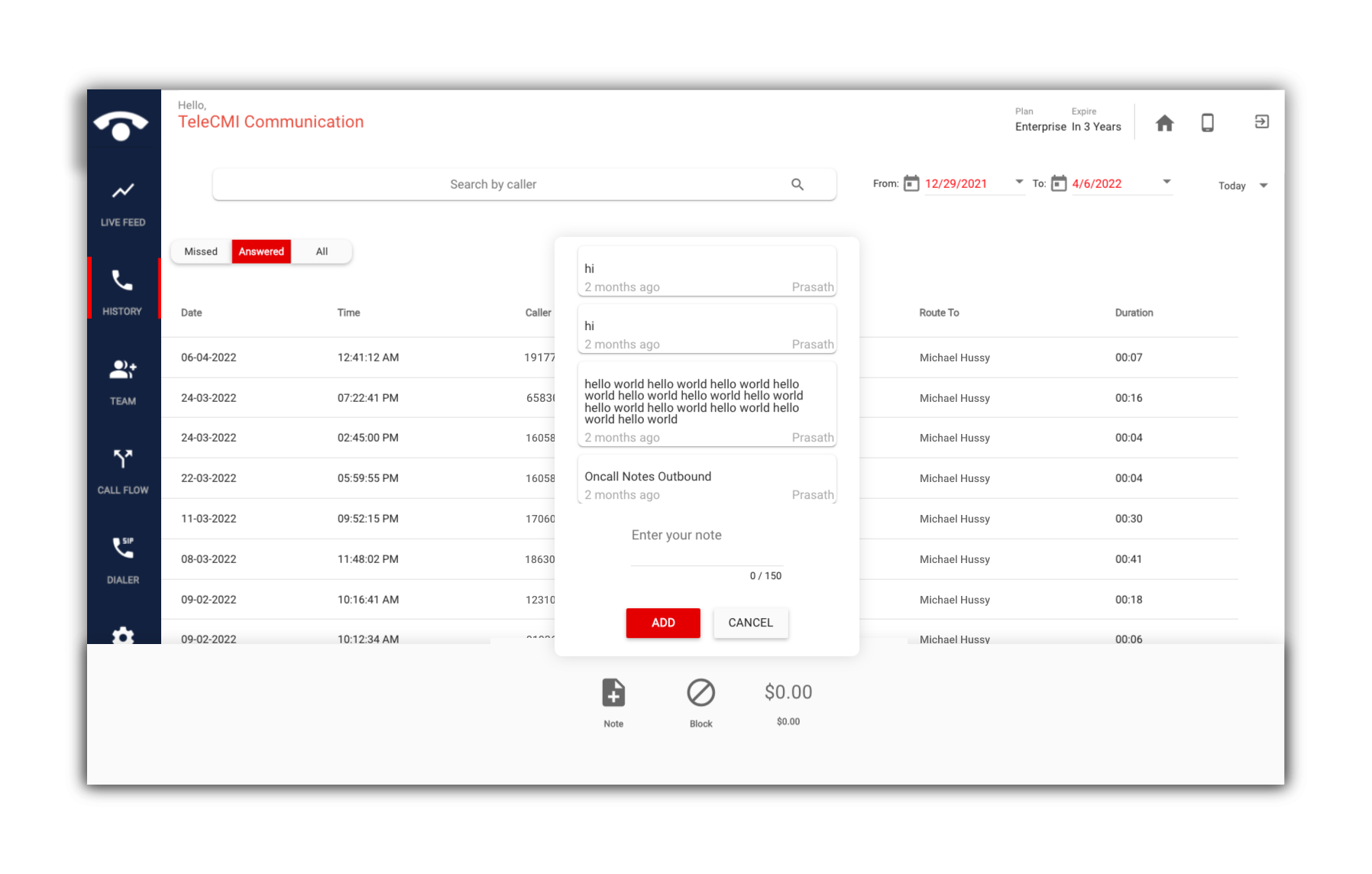 Notes for business calls
Now write down important keypoints of the conversation in the note option. Users can navigate to the particular call notes option and they can look into the previous conversation notes and they can start from where they left. Notes feature for business calls will be useful for handling customer calls with ease of followup.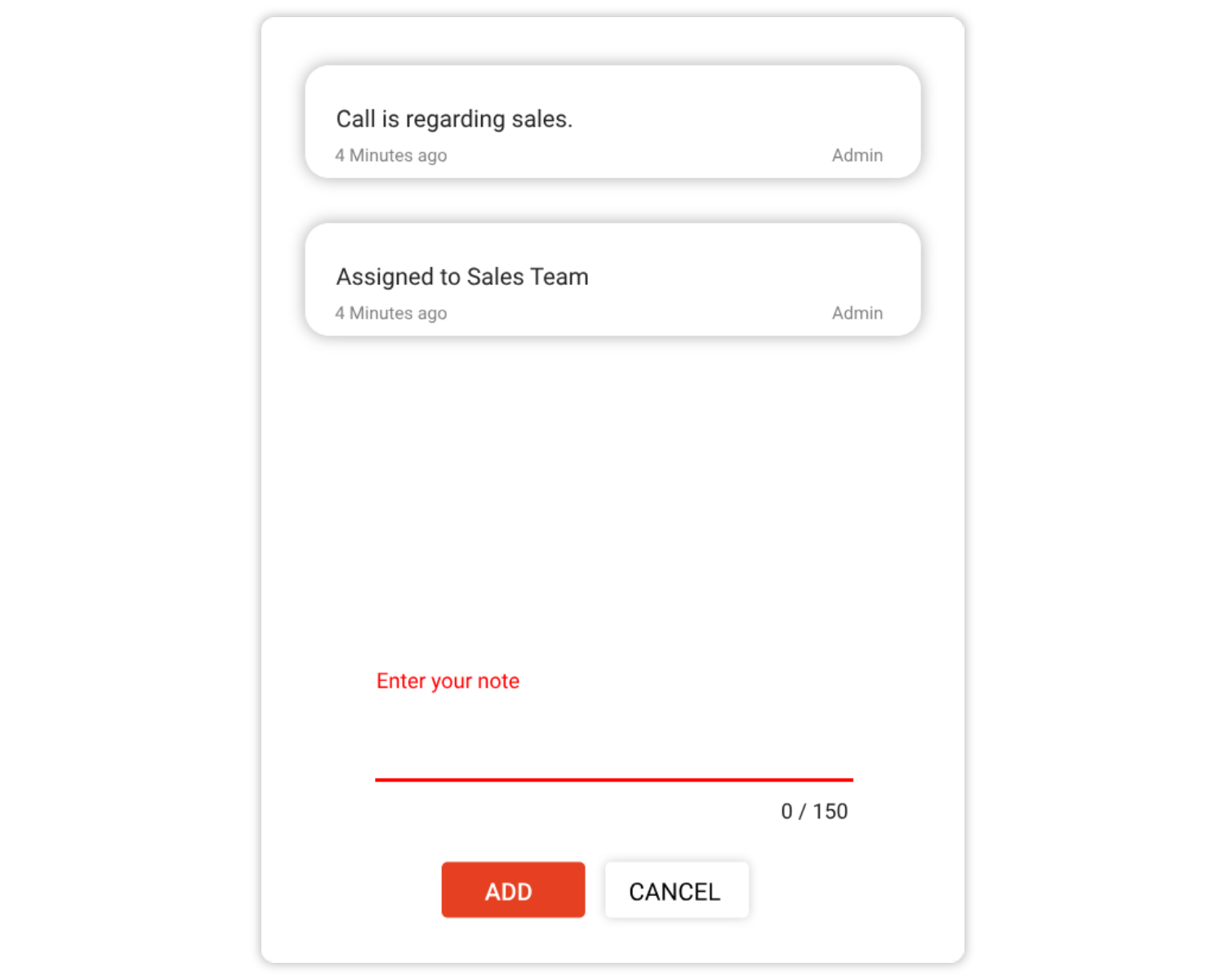 Advantages of notes on calls
TeleCMI's virtual phone in cloud has the option for adding notes to business calls and retrieve it later to know the keypoints of the previous conversation. This leads to make the customer followup in the right way without diverting to other points.
Setup your virtual business phone system
in minutes
TeleCMI for your business
Already using
TeleCMI?
Sign in to your account.
Get Your Virtual Business Phone System
Never Miss A Business Call