Call Recording
Call recording plays a major role in the cloud telephony business phone system which records all customer calls and which can be retrieved later for future business references from dashboard.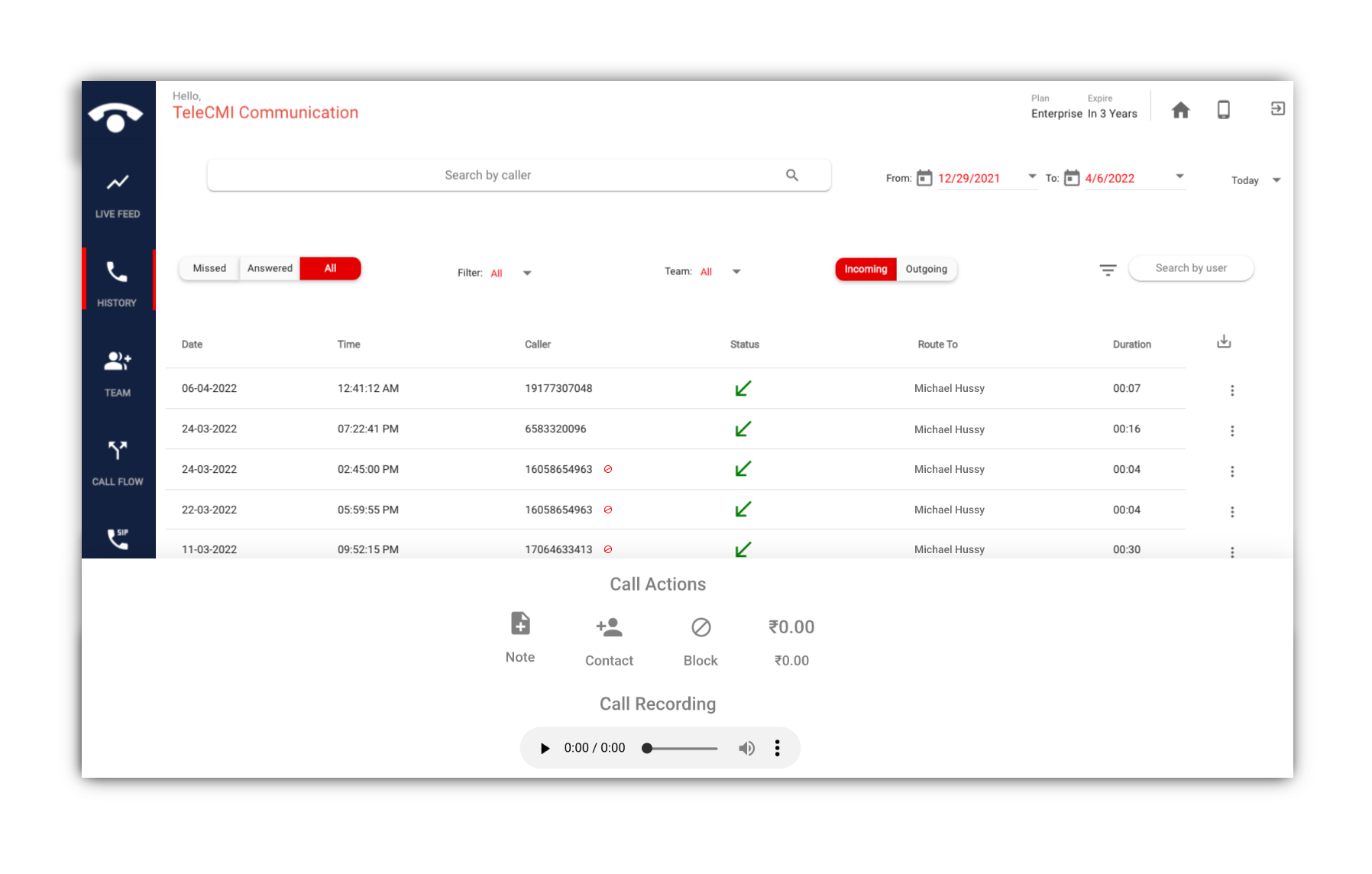 Values of call
recording
Call recording will be available in the dashboard anytime to improve user's efficiency in team and for resolving customer queries through analysing the conversation of users with customers.
Call recording in cloud telephony has following advantages:
Tracking call recordings anytime
To improve team's efficiency
Resolve customer queries
To increase productivity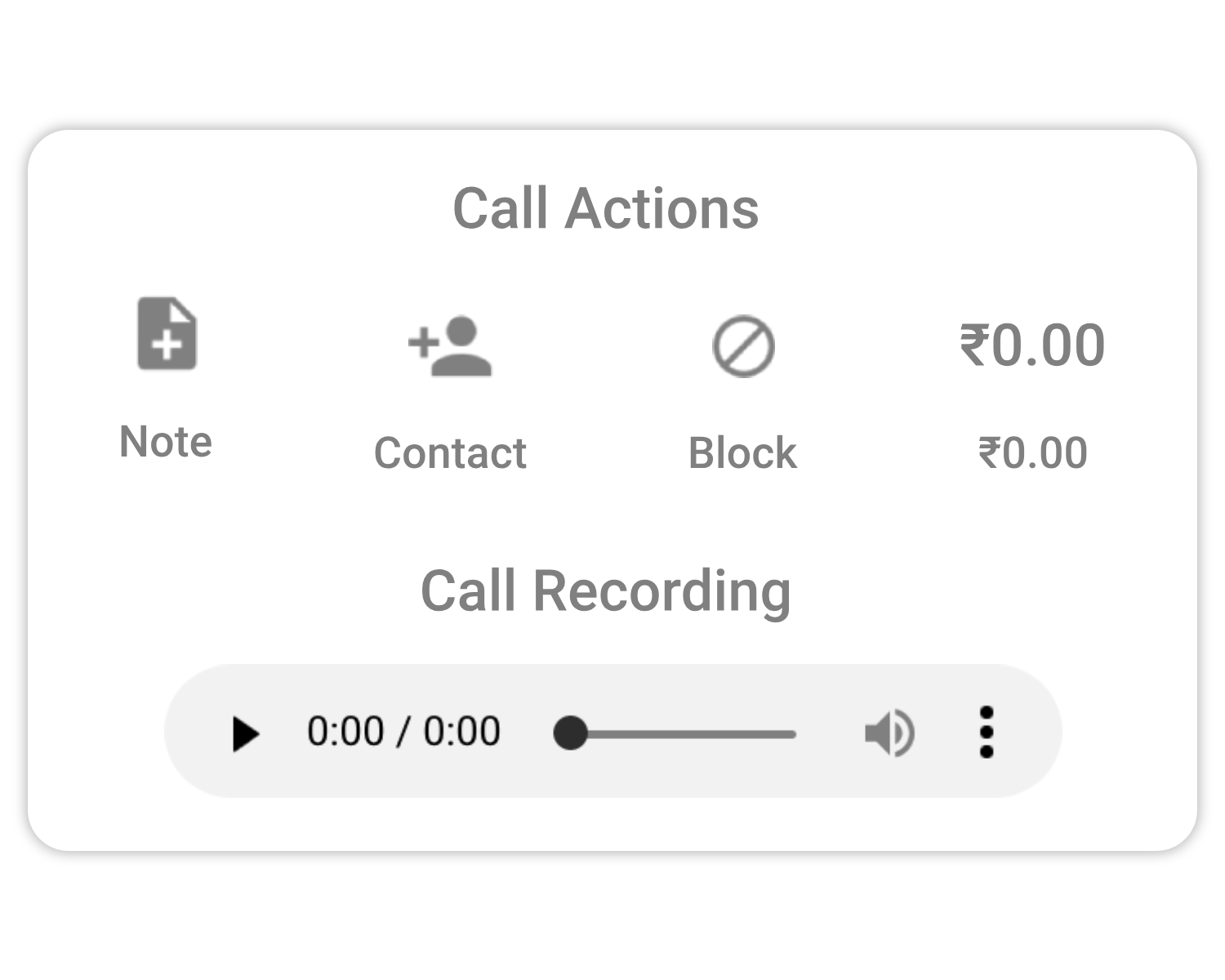 Additional uses of call recording
Virtual phone system that comes up with call recording feature will be useful in any business case. Listen to call recordings in the dashboard itself and download the recording in need of reference. Call recordings makes us to think what is client requirement, what customer thinks of your product and to know their views on your business competitors to shape your business flow.
Setup your virtual business phone system
in minutes
TeleCMI for your business
Already using
TeleCMI?
Sign in to your account.
Get Your Virtual Business Phone System
Never Miss A Business Call