How can I send and receive SMS in TeleCMI VoIP softphone?
TeleCMI softphone app makes it easy to send and receive SMS messages, providing a convenient and efficient way to communicate.
To utilize this feature, just follow the easy steps provided.
Step 1: Login to your TeleCMI softphone → Click on the Recents icon.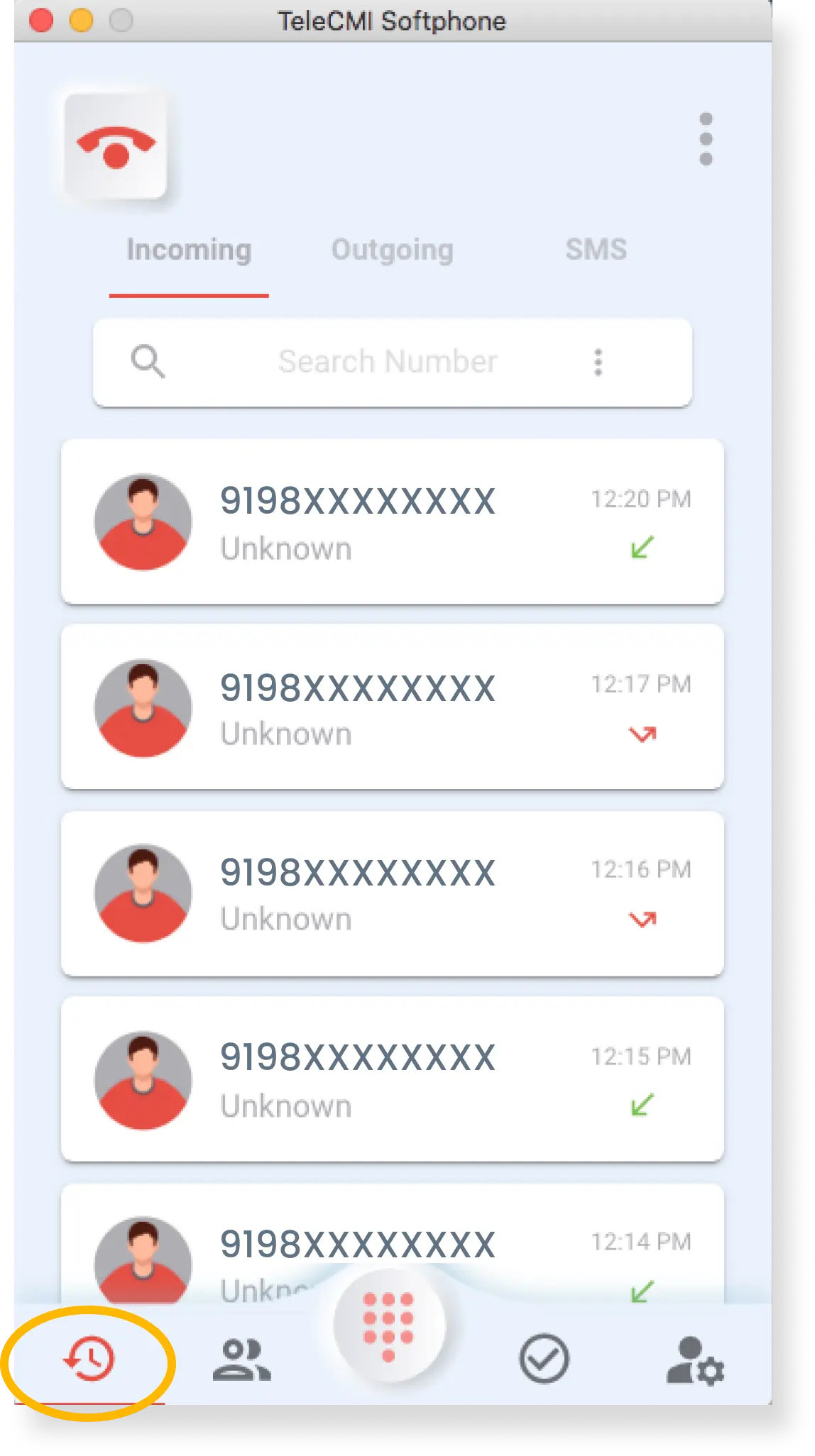 Step 2: At the top of the screen, you will see the SMS bar. Click on it to enter the SMS menu.
Step 3: To send a new message, click on the plus icon.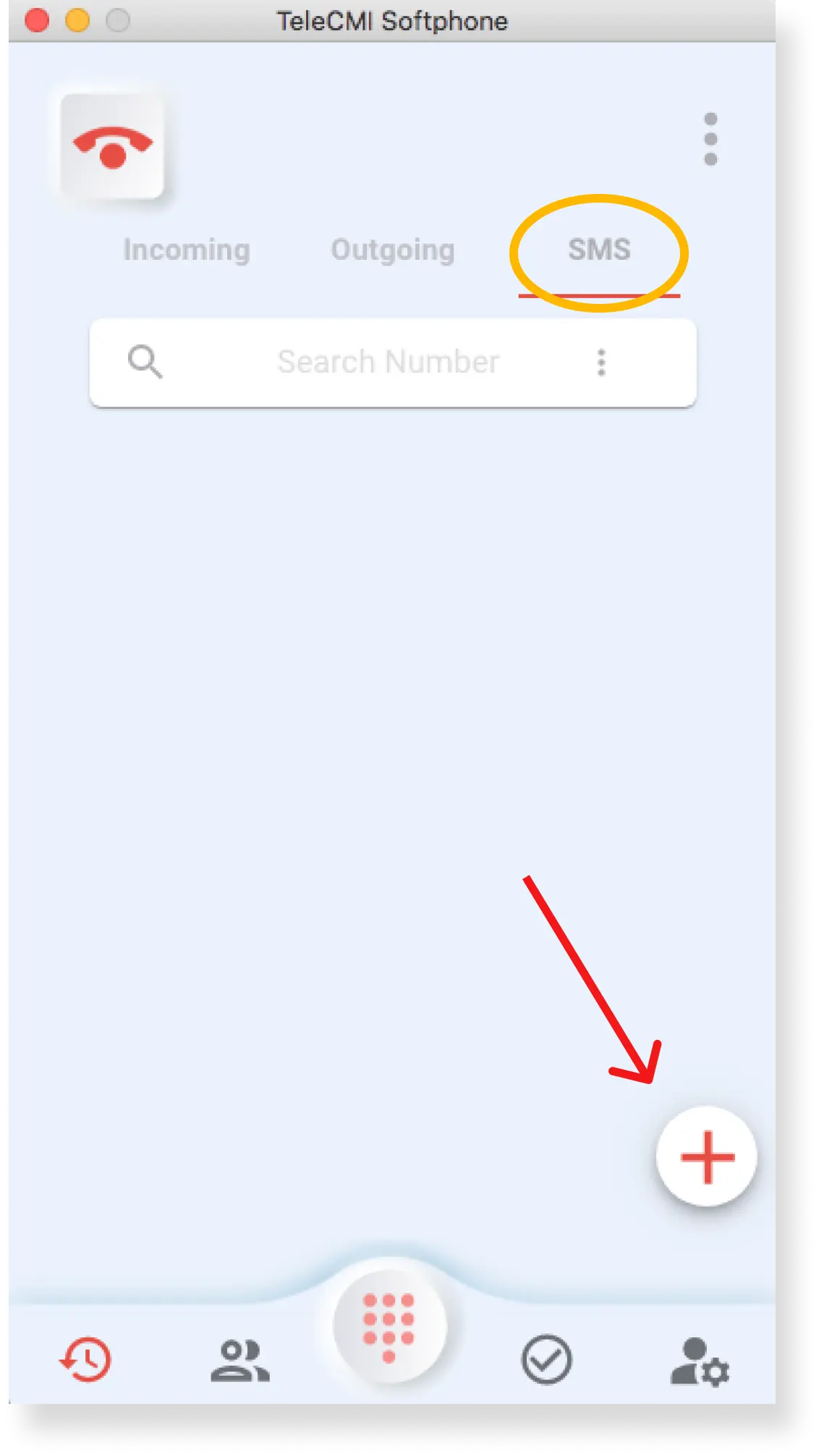 Step 4: Enter the recipient's phone number and the text of your message → Click "Send" button.
To receive an SMS
You will be notified on the softphone when you receive an SMS from anyone.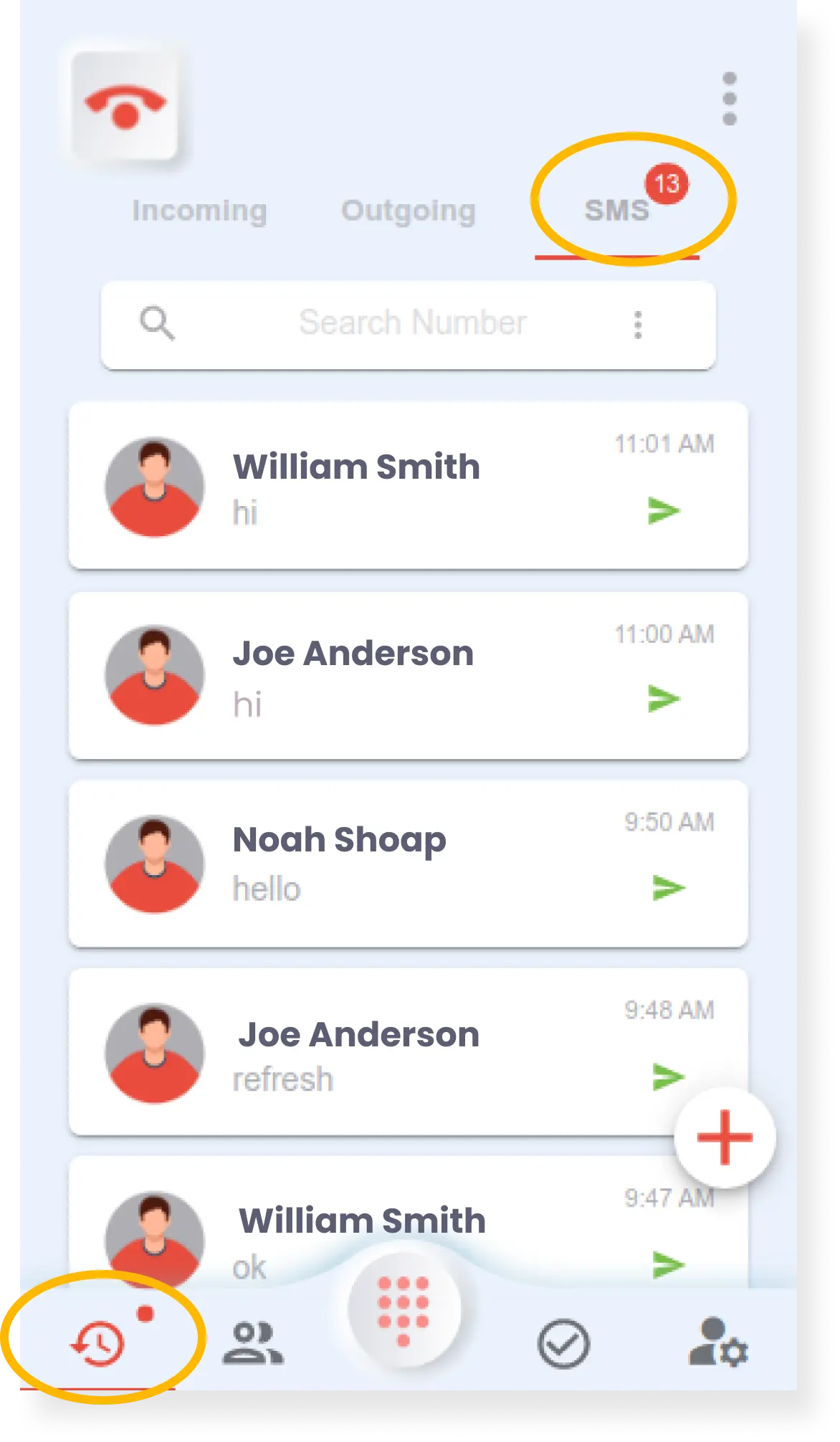 This is how you can use the SMS feature in the TeleCMI softphone app.