Live call
Now listen to live business calls in virtual business phone system through cloud telephony. Supervisors has options to listen live call that customer is having conversation with user.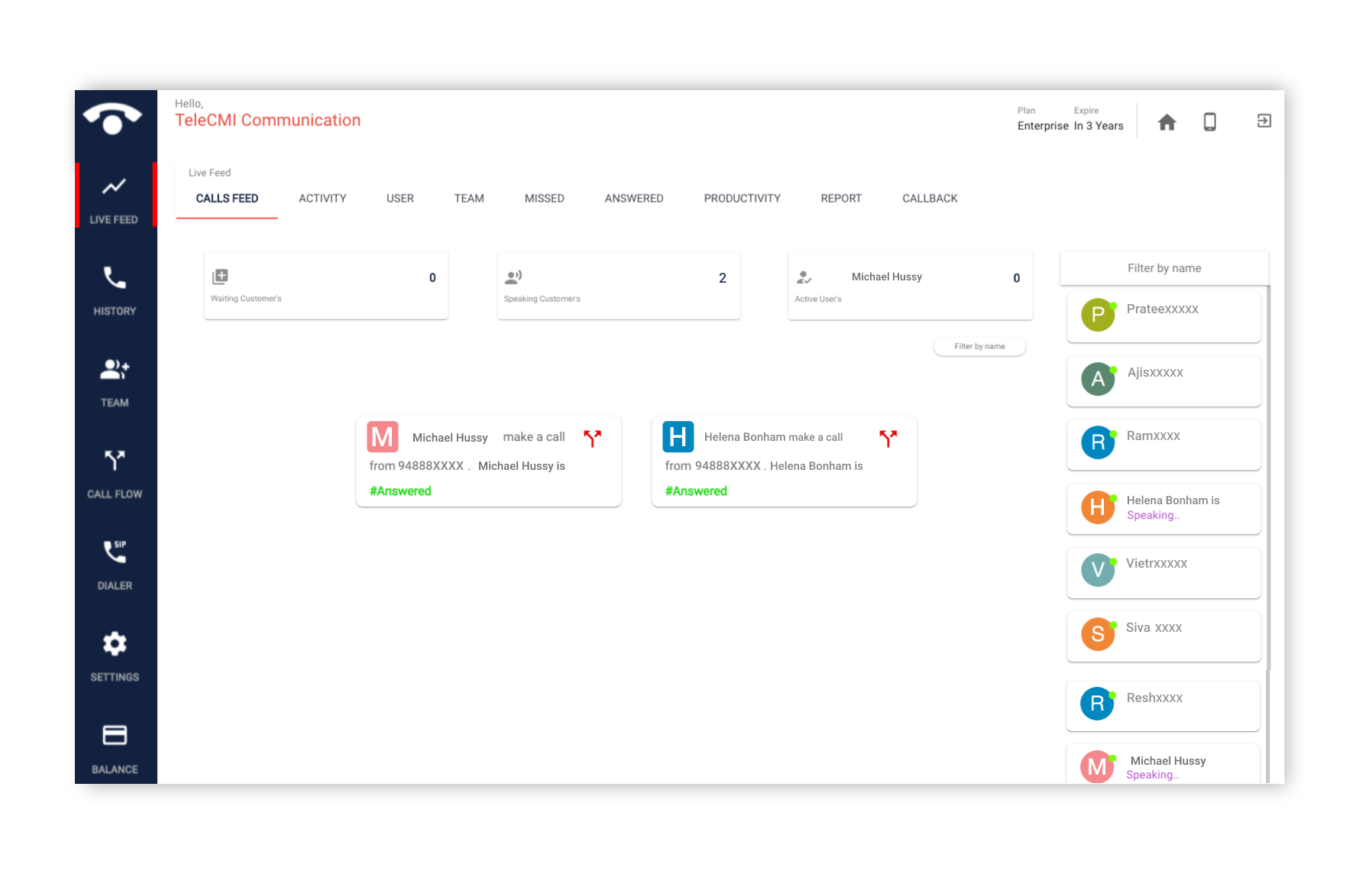 Live call in business
TeleCMI's cloud telephony comes up with live call listening feature that does not require additional hardware setups or special infrastructure for configuration. Live call listening option is essential for any kind of business that helps the customer queries to get solved in single call rather having call again.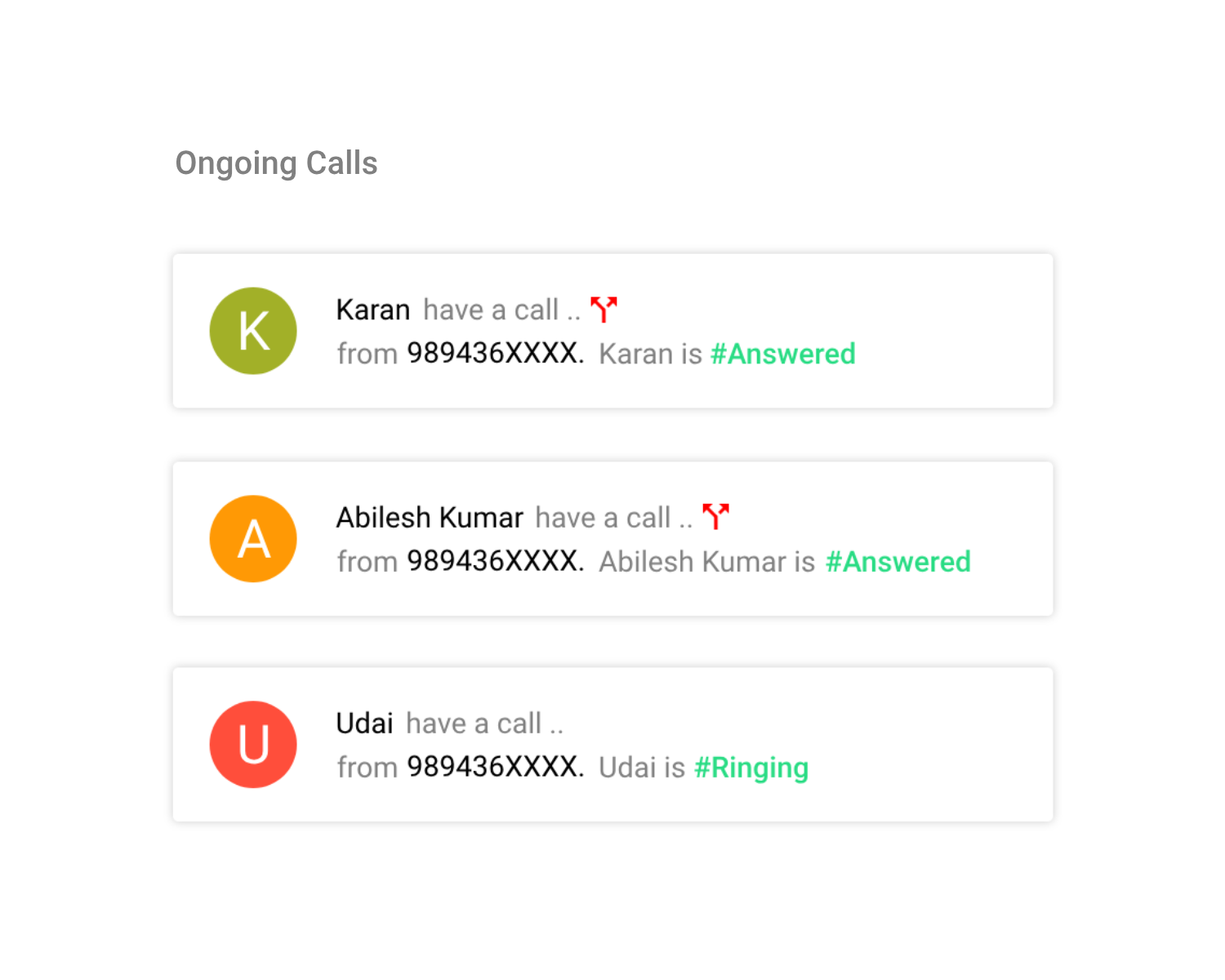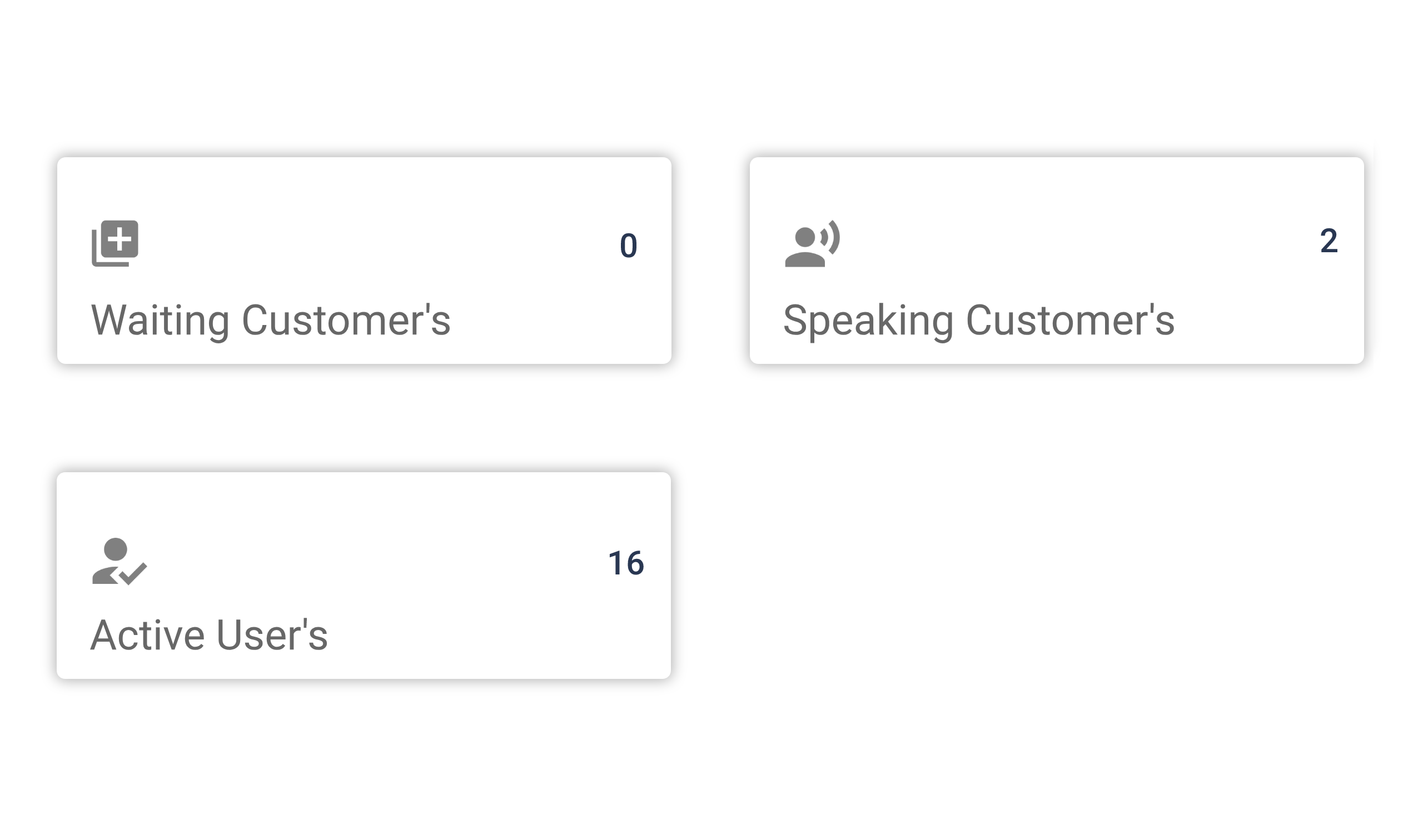 Advantages of Live call
Listening to live customer call by having user in same call solves the extra work of tracking call recording. Now supervisors can resolve the customer's sales and support queries instantly rather verifying the call recording for improving the user performance and solving customer queries.
Setup your virtual business phone system
in minutes
TeleCMI for your business
Already using
TeleCMI?
Sign in to your account.
Get Your Virtual Business Phone System
Never Miss A Business Call