FAQ » How can I integrate TeleCMI with Pipedrive CRM?
How can I integrate TeleCMI with Pipedrive CRM?
TeleCMI integration with Pipedrive enables users to log calls, view call data, and make and receive sales and support calls within their Pipedrive CRM.
Here is the step-by-step tutorial on integrating the TeleCMI phone system with Pipedrive.
Step 1: Log in to your TeleCMI account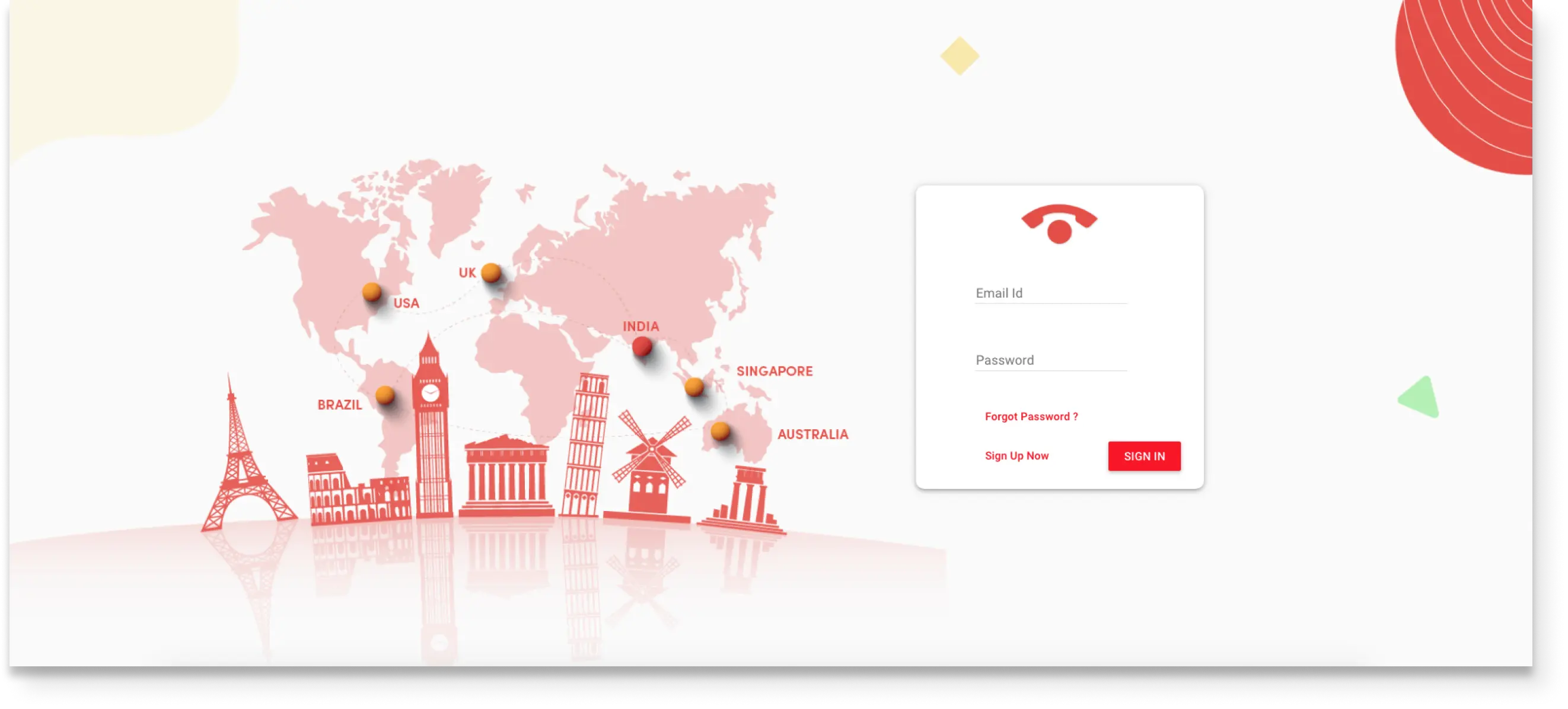 If you're a TeleCMI user, log in to your TeleCMI account using our web or desktop app. You can log in by entering your email address and password on the sign in page.
Only admins have access to modify CRM integration settings. Make sure you're logging in using the admin ID.
Step 2: Go to 'Settings' in the dashboard menu

After signing in to the TeleCMI cloud phone system, go to 'Settings' at the bottom of the menu.
Step 3: Enable Pipedrive integration

Under the 'CRM' feature, you can find CRM tools like Zoho and Pipedrive. As you integrate Pipedrive, click the 'Pipedrive' option and turn on the integration icon.
Step 4: Give access to your team members

You can choose who can use the TeleCMI phone system functionalities in Pipedrive. This can be done by providing access to the existing users after clicking on the Pipedrive integration icon.
For example, if you have 5 existing team members using TeleCMI, you can provide access to all or selected members.
This ensures that only selected members can use the TeleCMI features in the Pipedrive.