How to view the number of queued calls in TeleCMI?
The queued calls are the total number of calls waiting in line to be picked up by call center representatives.
This data helps managers view the number of waiting customers in line so that they can allocate resources more effectively in the future.
Here is the complete tutorial on how to track call queues in TeleCMI.

Step 1: Log in to TeleCMI

Sign in to TeleCMI using your admin ID through our web or desktop application.
Step 2: Go to 'calls feed' in the dashboard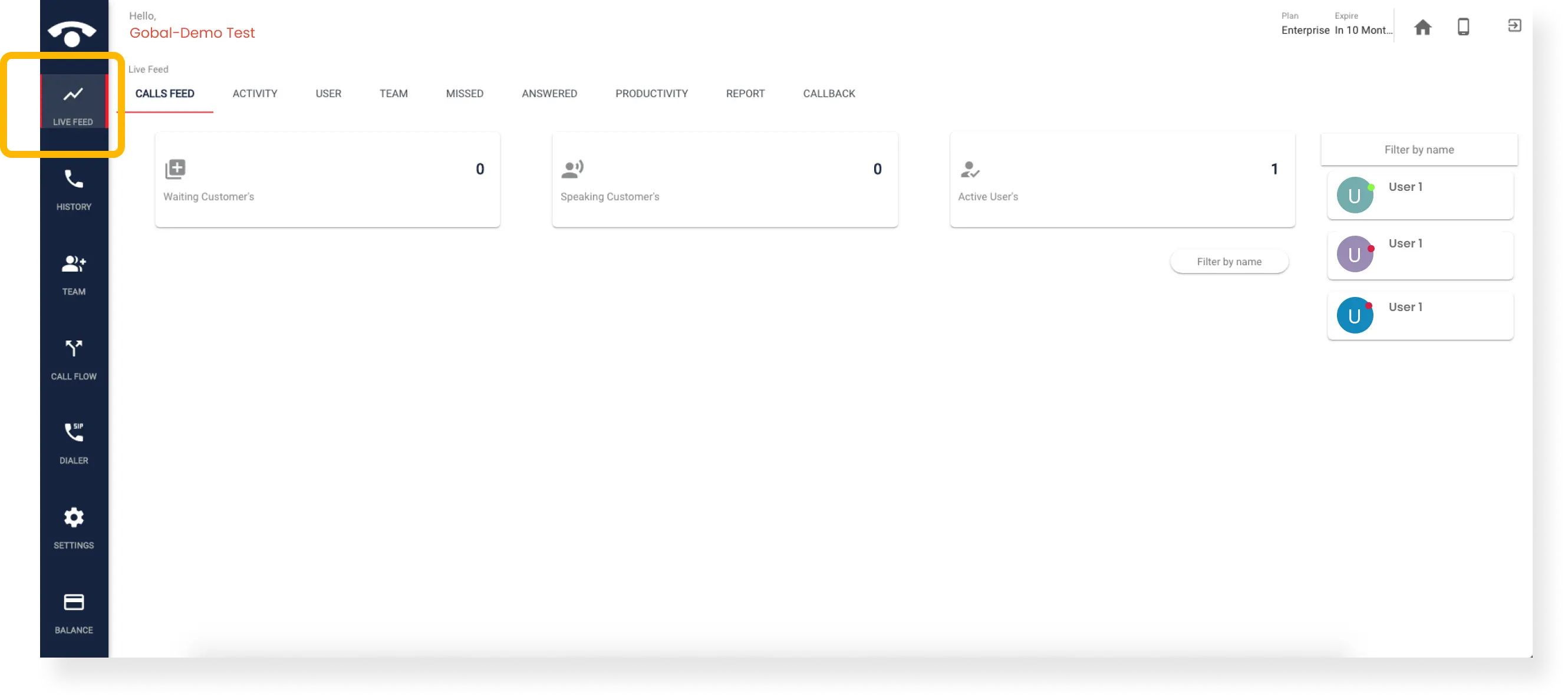 After signing in, visit the 'calls feed' menu in the TeleCMI dashboard.
Step 3: View 'waiting customers' data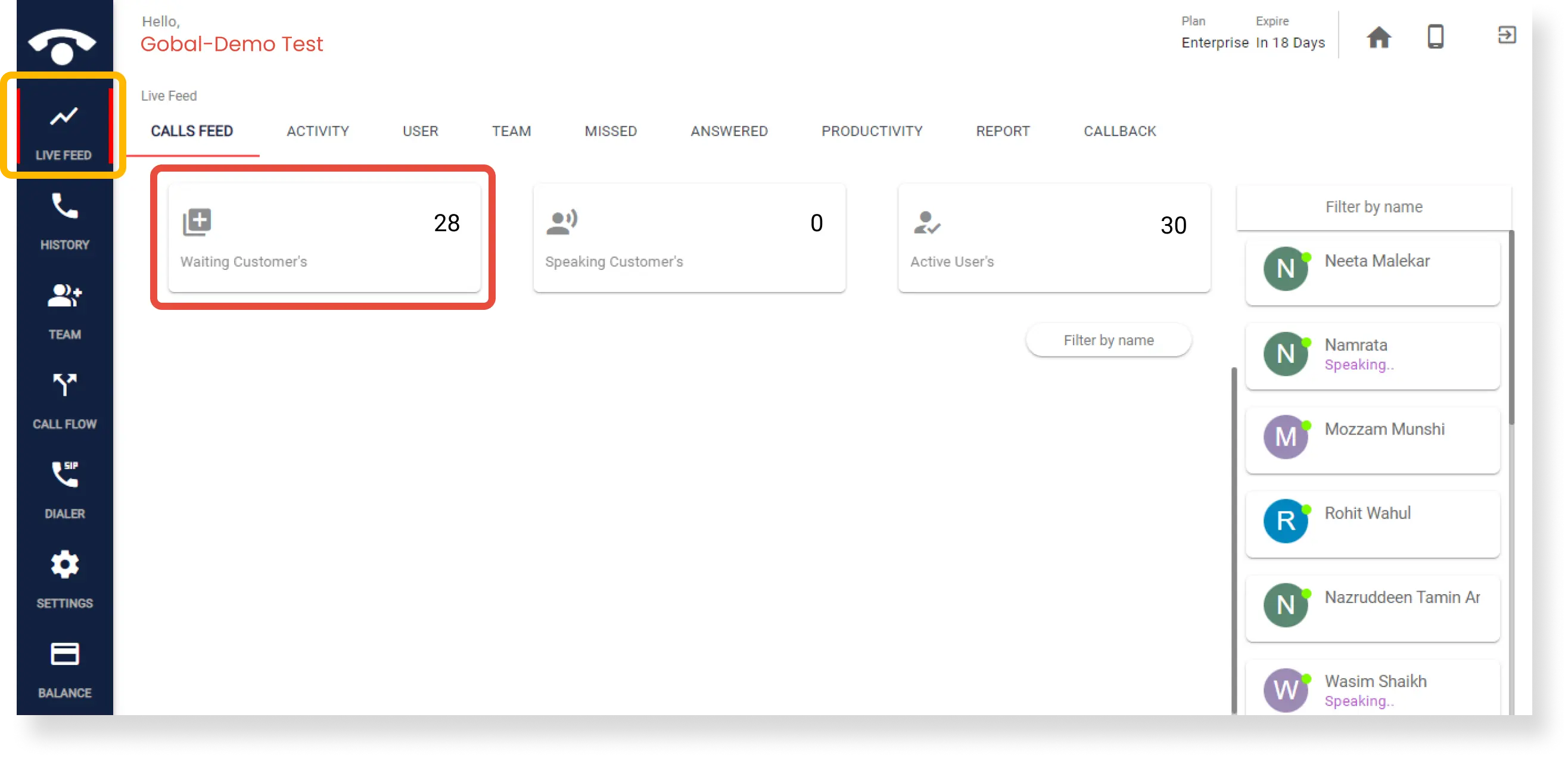 Under the 'waiting customers' tab, you can check the number of customer calls in the queue. For example, if it displays 28, there are 28 callers waiting in the queue to get answered by agents.