FAQ » How To Dial a User Extension Number?
How To Dial a User Extension Number?
This guide helps TeleCMI virtual phone system users how to call a user extension number using the TeleCMI softphone app.
For example, if you want to call one of your team members, you can dial his/her 3-digit user extension number on the TeleCMI softphone app to connect.
Note: The recipient should also have access to TeleCMI virtual phone system in order to connect.
Here is how it works,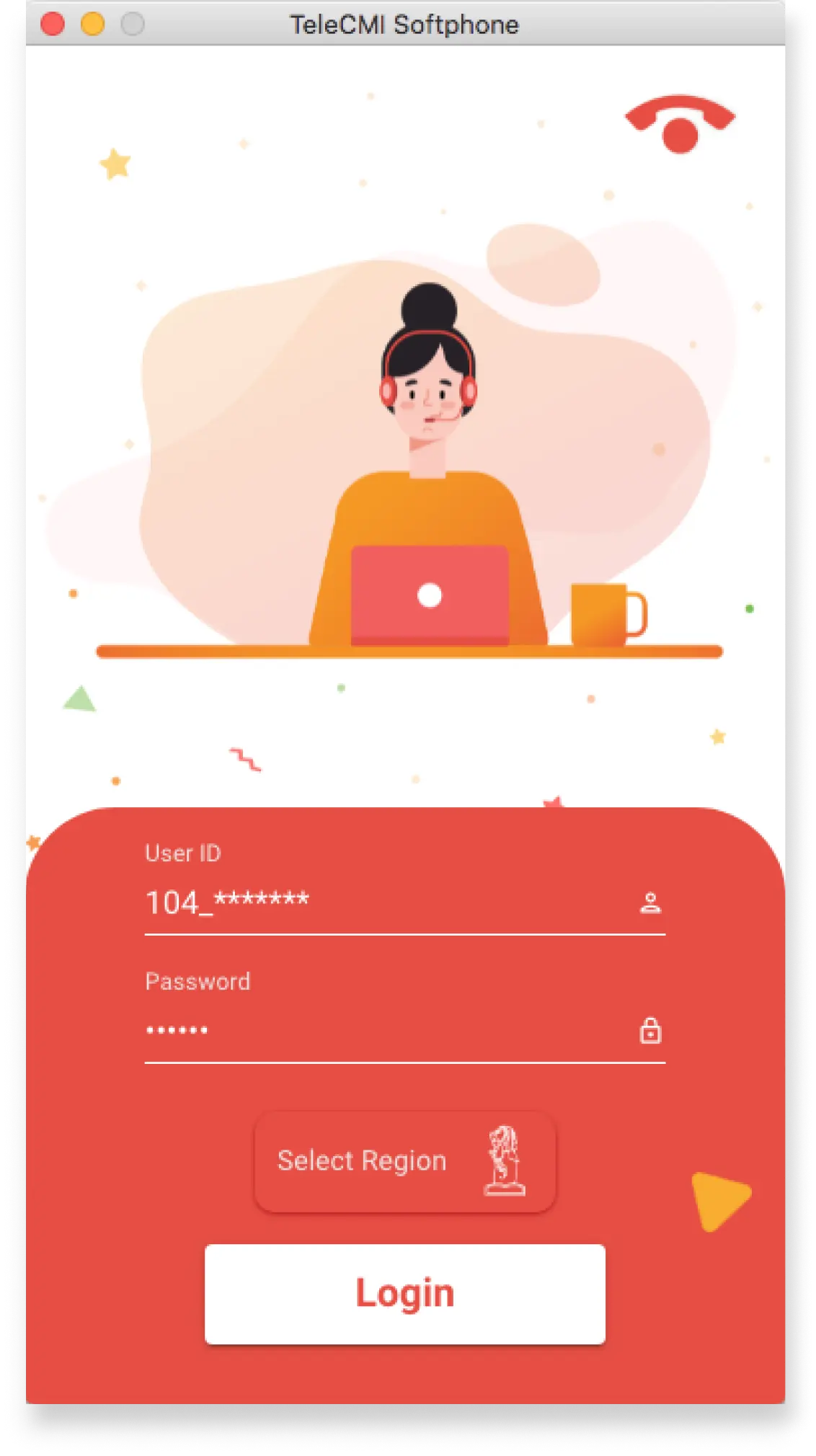 Step 1: Log in to the TeleCMI softphone app. If don't have access, sign up for TeleCMI. After signing up, download our desktop, web, or mobile app.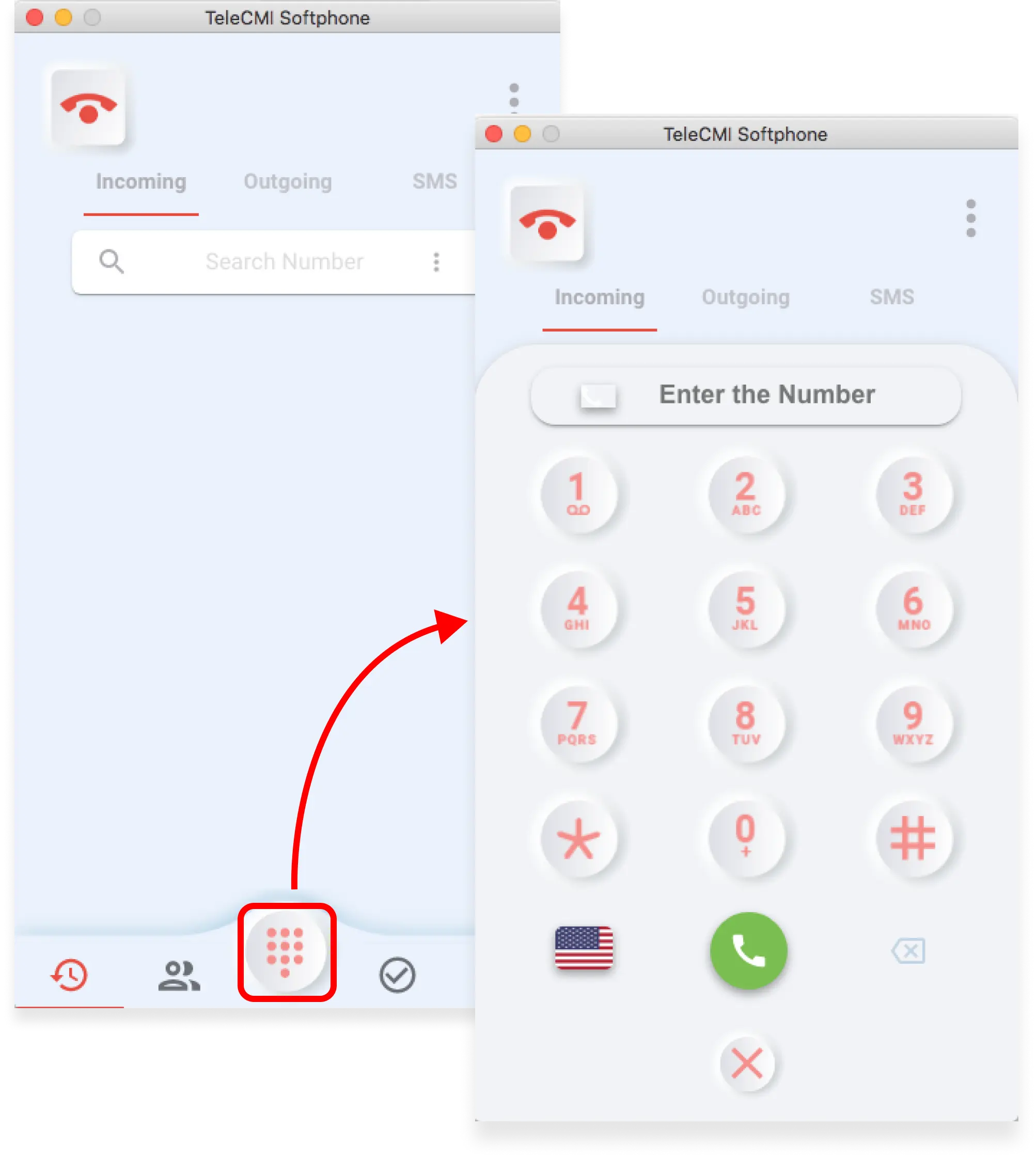 Step 2: After logging in to our softphone app, click the dial icon at the bottom of the softphone application.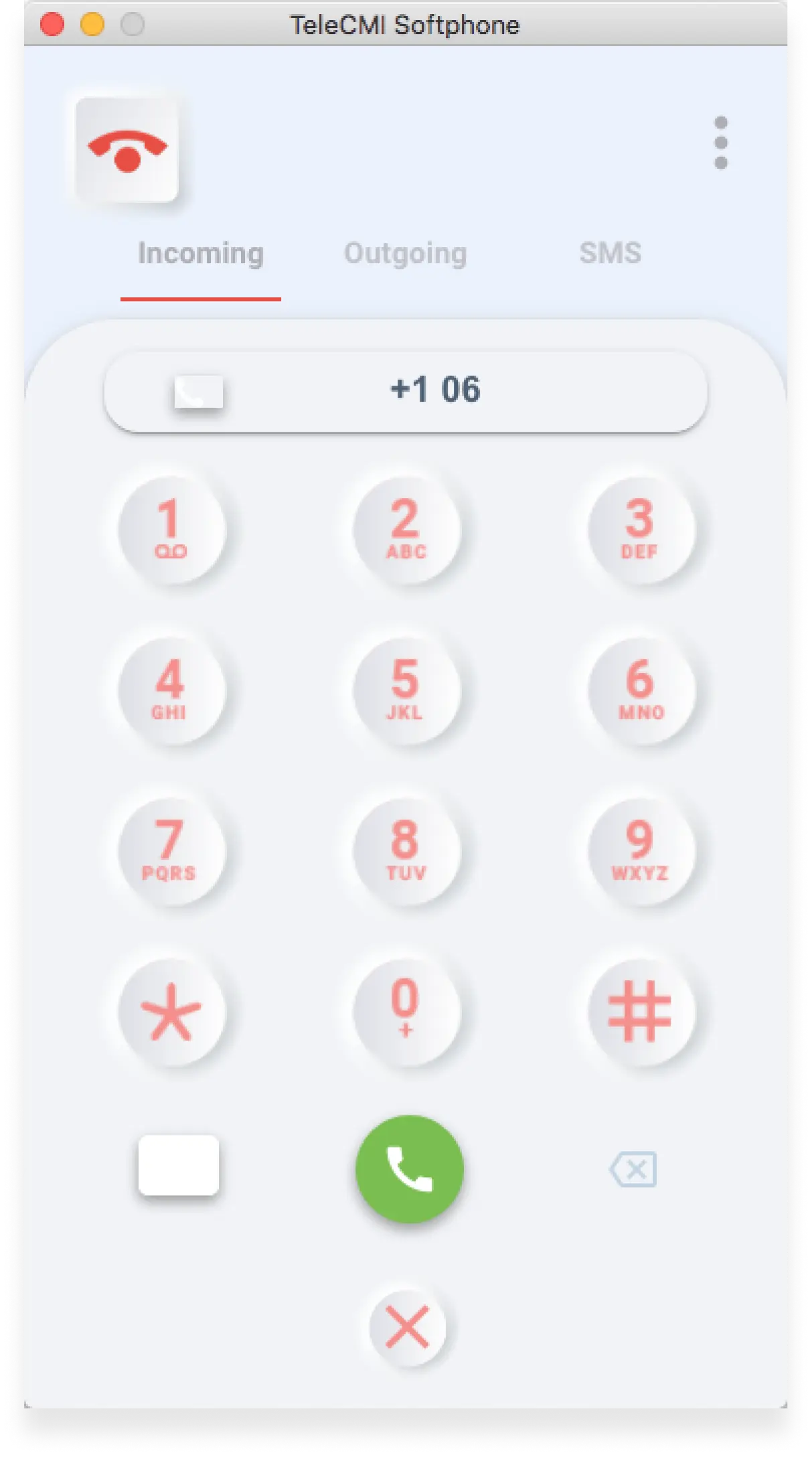 Step 3: Now enter the 3-digit extension number of the team member whom you want to connect with.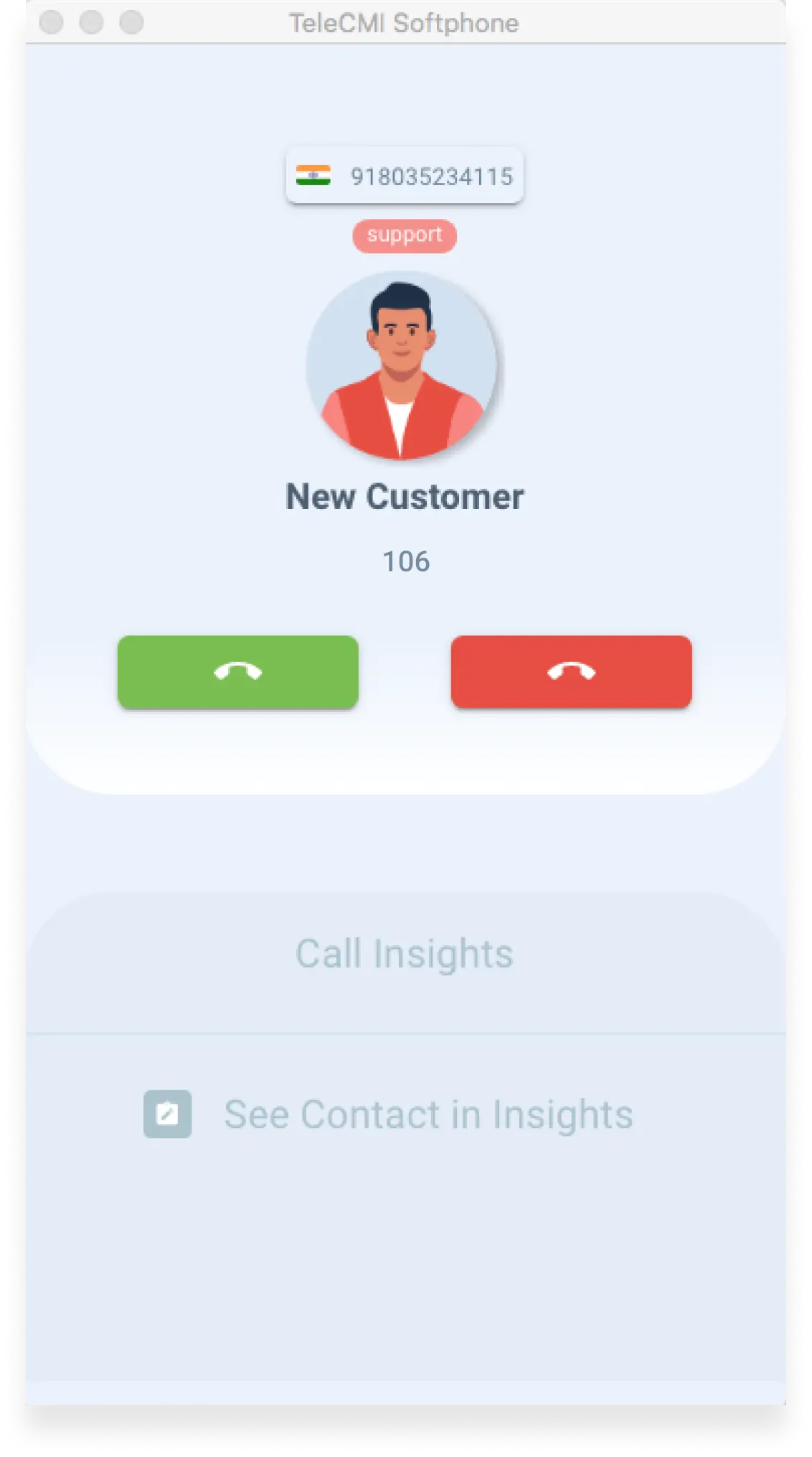 Step 4: Now, your team member will receive a call from your 3-digit extension number.