User Extensions
Users can be created in the dashboard with extensions for accessing all the features that are helpful to streamline the call flow in a better way to fulfill the customer queries.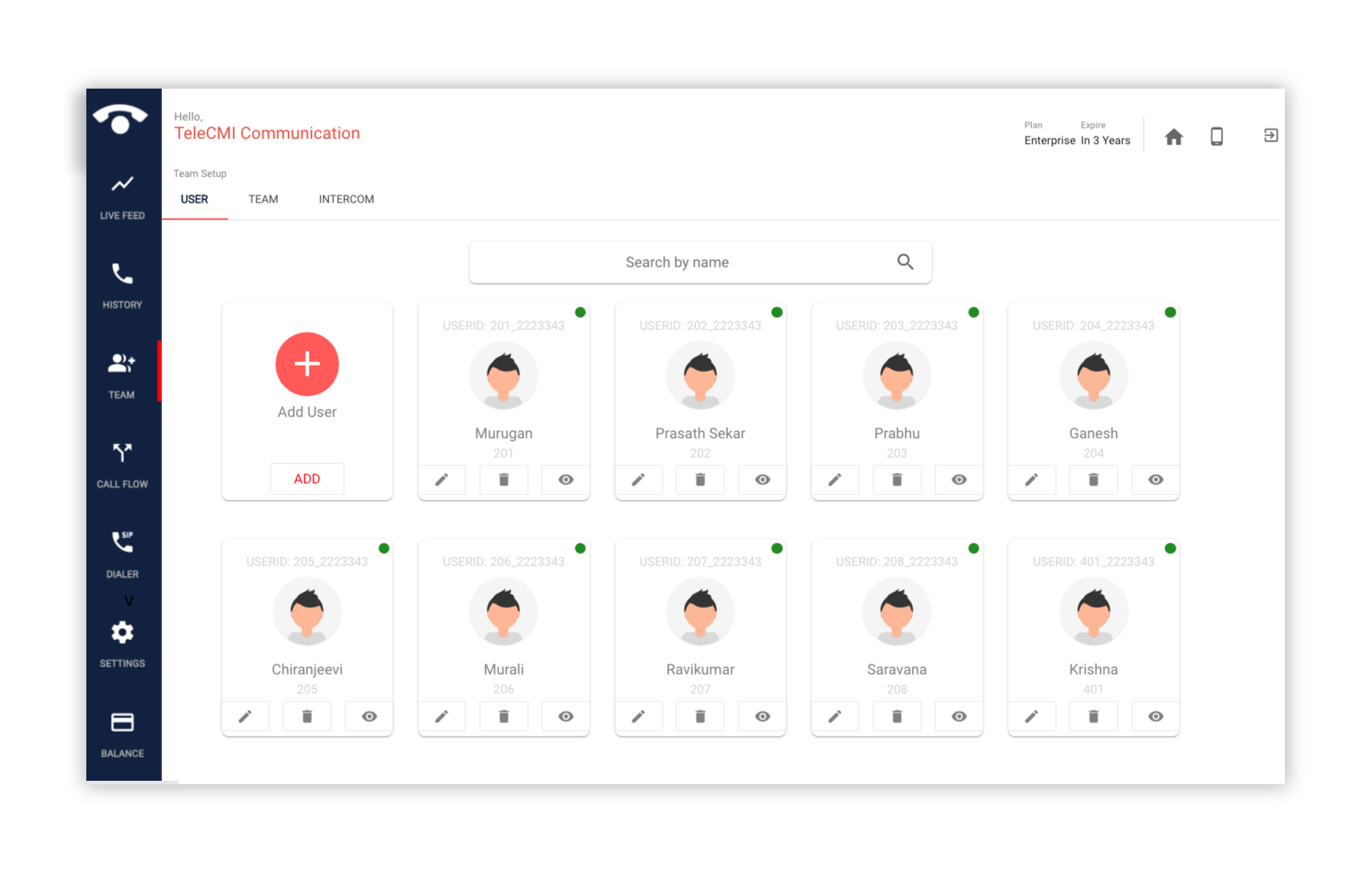 Extensions Role In
Call Flow
Users are created with a 3-digit extension in the dashboard. A user can be reached by connecting or dialling the 3-digit extension from which the user account is created. By using the extension a user can be reached in same call rather than disconnecting the call and connecting again.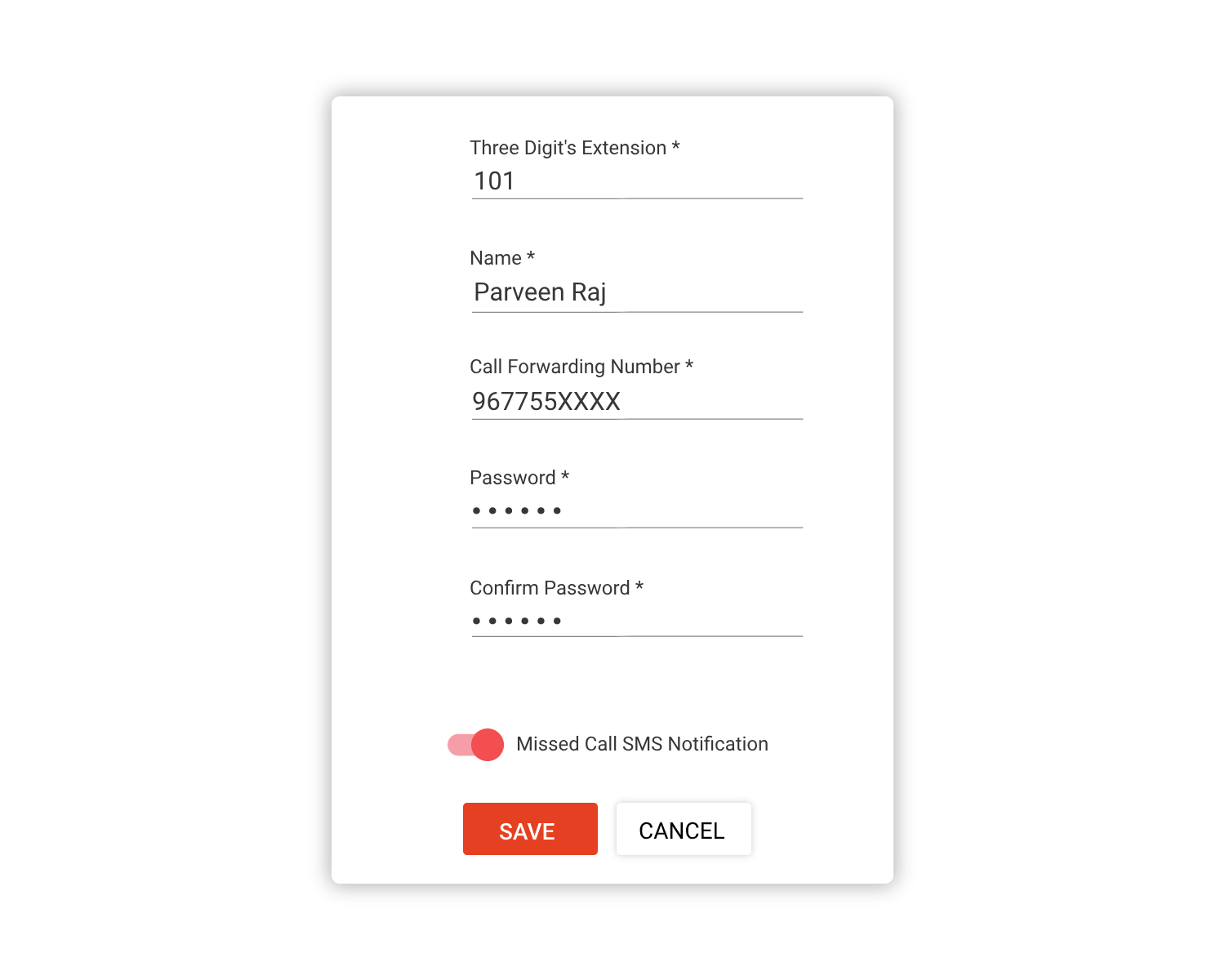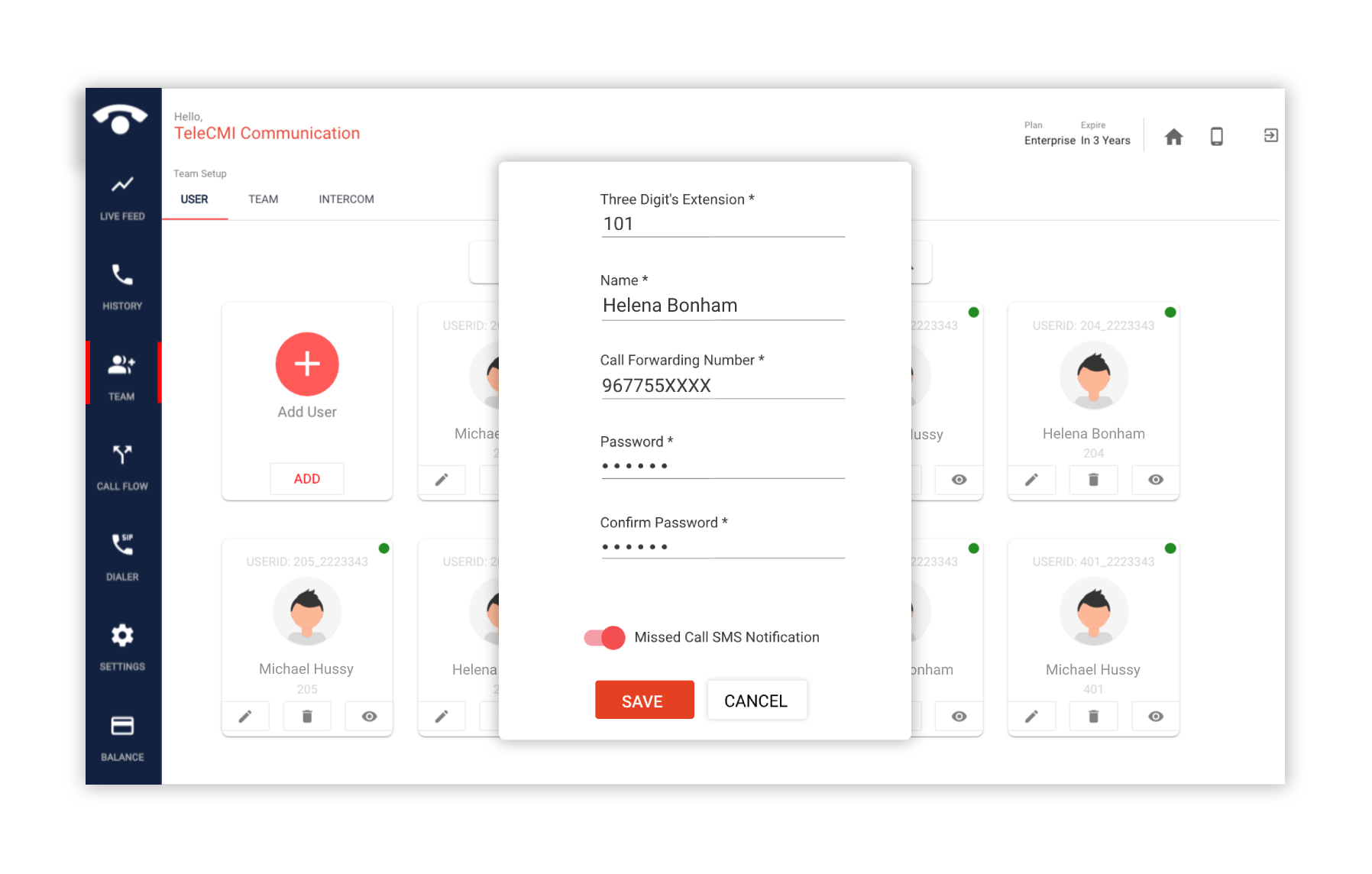 User Extensions In Real Time
Extensions are the identification of the users. A user name or mobile number can get modified, but extension assigned will not be changed rather the user account has been deleted. Transferring call from one user to another user can be done by dialling the extension.
Setup Your Virtual Business Phone System
in minutes
TeleCMI For Your Business
Already using
TeleCMI?
Sign in to your account.
Get Your Virtual Business Phone System
Never Miss A Business Call