Product Update: TeleCMI Now Integrates with LeadSquared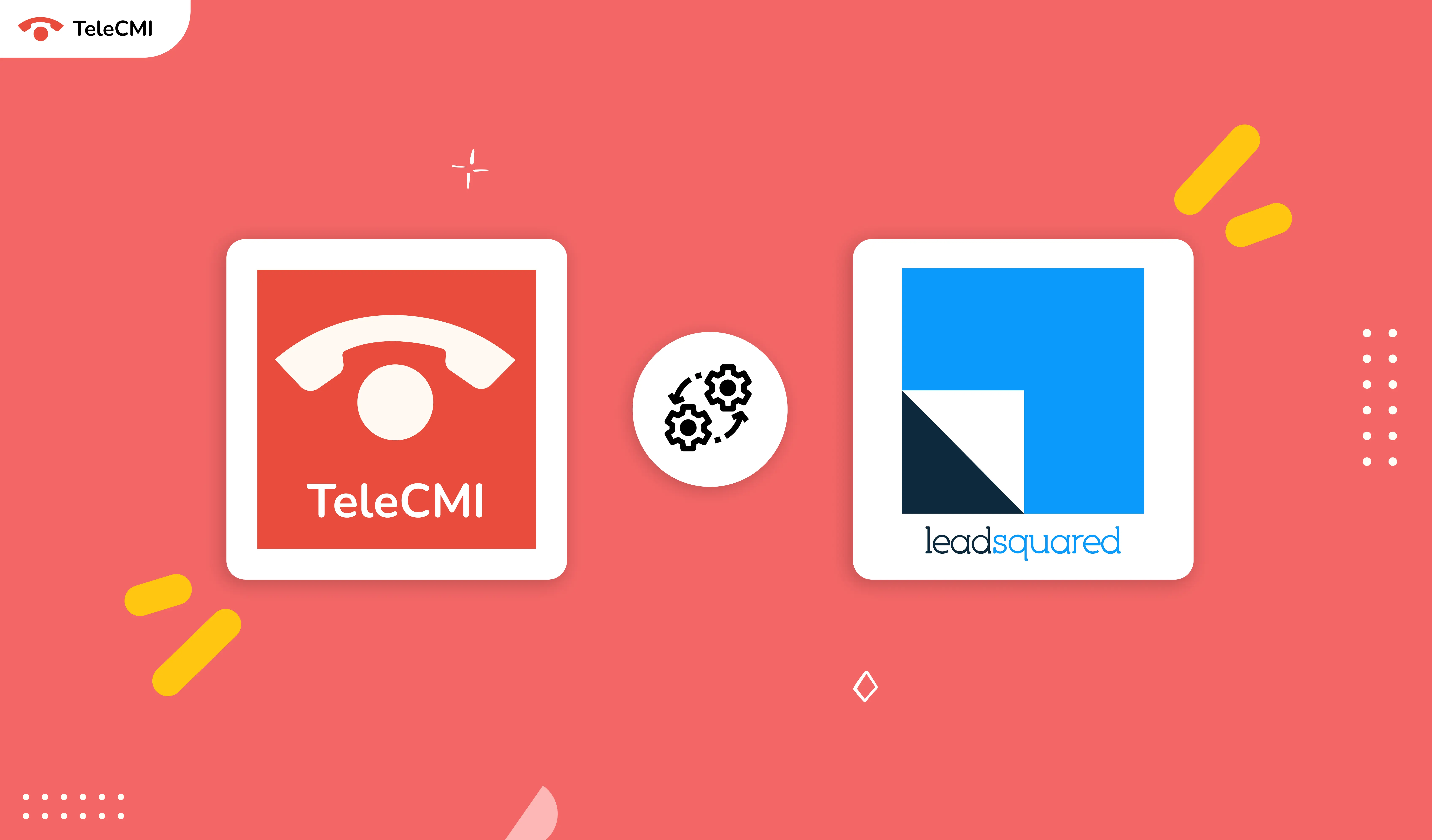 We're excited to announce a game-changing update for our valued customers!
TeleCMI, the leading provider of enterprise-grade cloud telephony solutions, has rolled out a new integration feature that empowers users of LeadSquared CRM to seamlessly integrate our advanced cloud telephony system.
This CTI integration with the CRM brings unparalleled convenience and efficiency to outbound calling (click2call) and lead management activities, revolutionizing the way businesses handle their customer interactions and sales operations.
Here are the benefits of TeleCMI integration with LeadSquared,
Click-to-call functionality
TeleCMI's integration with LeadSquared CRM includes the powerful capability of outbound calling through click-to-call functionality.
With a simple click, agents can initiate outbound calls directly from within the CRM platform, eliminating the need to dial numbers manually or switch between applications.
This streamlined process enables CTI telephony, boosts productivity, reduces dialing errors, and allows agents to connect with leads and prospects swiftly and efficiently.
Streamlined Lead Capture and Tracking
With the integration of TeleCMI and LeadSquared CRM, businesses can now effortlessly capture and track leads in a centralized system.
Incoming calls are automatically linked to leads, eliminating manual data entry and reducing the risk of errors.
This streamlined process saves time and ensures accurate lead information, enabling sales teams to focus on nurturing leads and driving conversions.
Enhanced Call Analytics and Reporting
TeleCMI's powerful call analytics and reporting capabilities seamlessly integrate with LeadSquared CRM, providing businesses with comprehensive insights into their lead management activities.
Through detailed call logs, duration tracking, and call recordings, businesses gain a deeper understanding of customer interactions and can identify areas for improvement.
This valuable data enables informed decision-making, helping businesses optimize their lead management strategies for maximum efficiency and effectiveness.
Personalized and Contextual Customer Interactions
By combining the TeleCMI cloud telephony system with LeadSquared CRM, businesses can deliver personalized and contextual customer interactions.
With caller information instantly available within the CRM system, agents can access a caller's history, previous interactions, and relevant lead details.
This holistic view empowers sales agents to provide a tailored experience, addressing customer needs and preferences more effectively. The result is improved customer satisfaction, stronger relationships, and increased conversion rates.
Efficient Workflow Automation
The integration between TeleCMI and LeadSquared CRM enables seamless workflow automation and turns your CRM into a powerful telemarketing software.
Businesses can automate tasks such as lead assignment, call logging, and follow-up reminders based on predefined rules and triggers.
This automation reduces manual effort, enhances productivity, and ensures consistent lead management practices across the organization. Sales teams can focus their time and energy on high-value activities, fostering business growth and revenue generation.
Conclusion
The integration of TeleCMI's cloud telephony system with LeadSquared CRM brings a new level of efficiency and effectiveness to lead management and turns an ordinary CRM into a an effective CRM calling software.
To know how the integration process works, read our step-by-step instructions on integrating the TeleCMI with LeadSquared.
With streamlined lead capture, enhanced analytics, personalized interactions, and workflow automation, businesses can optimize their sales processes and drive better results.
We are thrilled to offer this integration to our customers, empowering them to take their lead management activities to new heights.
Embrace this powerful combination of technologies and unlock the full potential of your sales operations with TeleCMI and LeadSquared integration.
To learn more about how TeleCMI's integration with LeadSquared CRM can transform your lead management, reach our sales team at 1800 890 3305 or by booking a free demo.
About TeleCMI
TeleCMI is an enterprise cloud communication platform built for businesses of all sizes. Using our cloud communication platform, you can enhance remote communications, team collaboration, contact center operations, and all types of business communications.
Our products include cloud PBX, virtual business phone system, and cloud contact center, used by 1500+ leading organizations like Hyundai, Porter, Zebronics, and Dr.Reddy's.
Author bio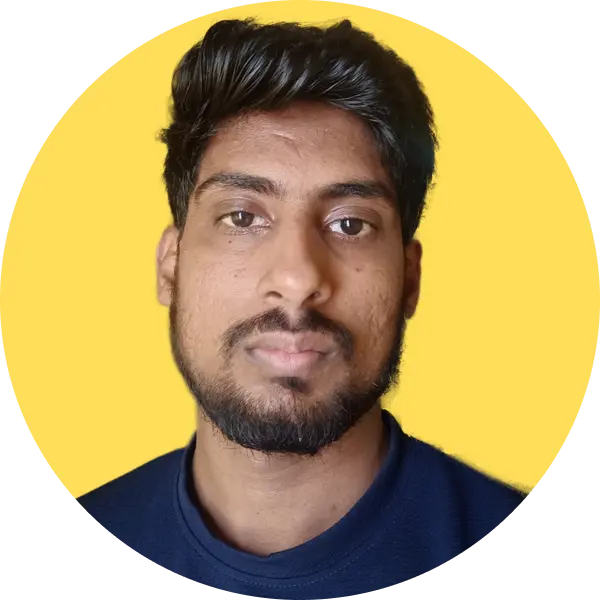 Yuvaraj Murugan
Full-time content marketer with 4 years of experience in B2B content creation. He covers topics around VoIP, cloud telephony, contact center, and business communications at TeleCMI. Passionate in crafting content that entices the readers.