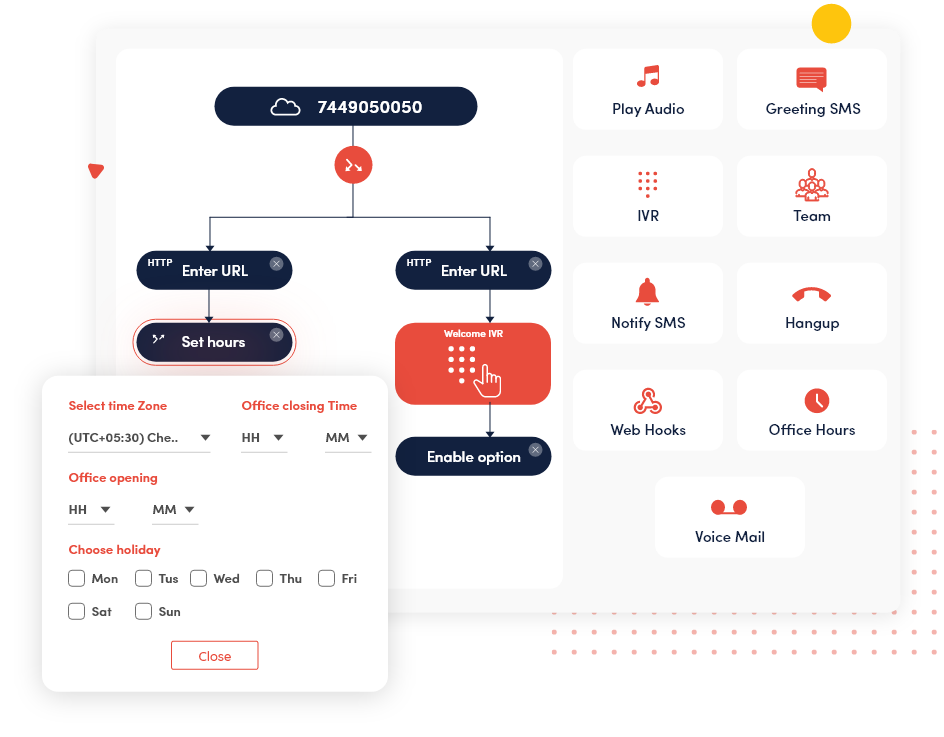 Setup Instantly
Select a business number from the available number list. Configure your business call flow based on the business model. Setup IVR with a welcome message to connect multiple departments and assign agents based on their skills to address and resolve customer queries.
Monitoring Teams
The live feed feature allows supervisors to monitor the agent's live performance. Agents ringing notification, agents answered notification can be tracked in the monitoring section. Supervisors are allowed to make use of call barging & call whispering where they can listen to customer and agent live call and coach agents in the same live call. Live on-call customers count, Live waiting customers count, active and inactive agents information will get displayed in the live feed section.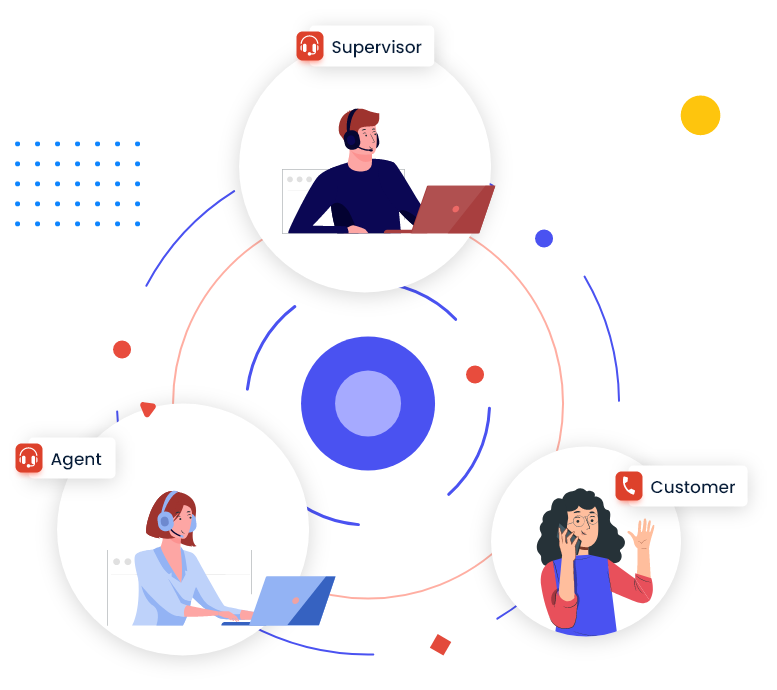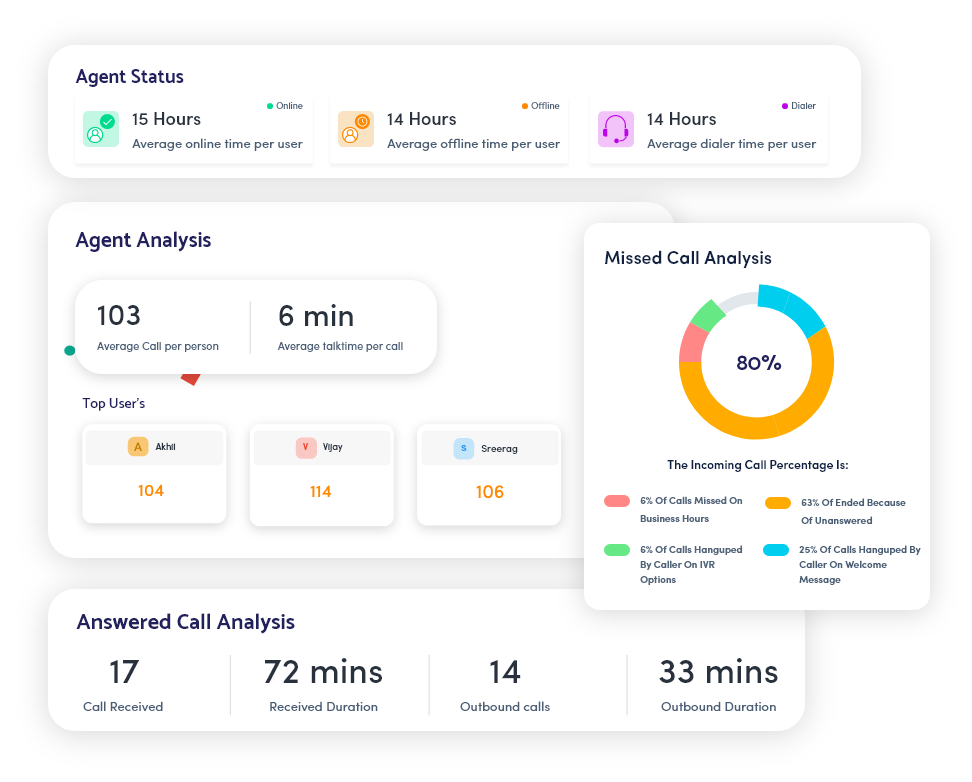 Agent Productivity
Agent call analytics provides insight into agent productivity and activity management. Information on agent active online hours, offline hours count will be available in the activity section. Count on total answered calls and the total duration of calls in minutes for both inbound and outbound calls also be viewed in the activity section.
Get Your Virtual Business Phone System
Never Miss A Business Call