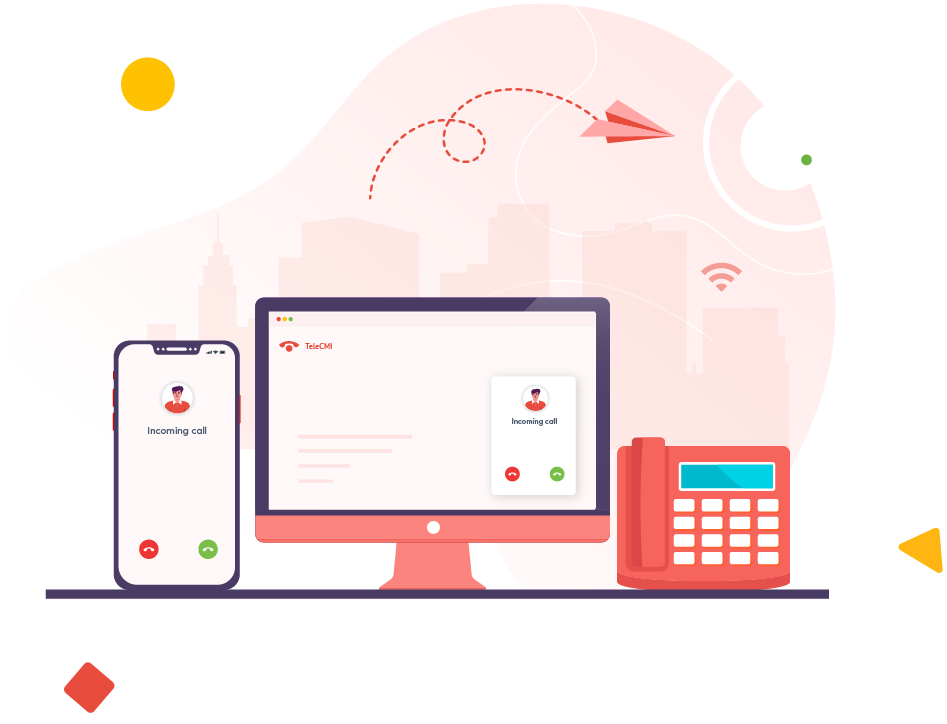 Next Generation SoftPhone
TeleCMI offers powerful softphone for business communication needs to manage customers inbound and outbound calls anywhere across the globe. The softphone allows executives to dial and connect any international and domestic customer numbers to increase productivity and close deals effectively.
Business Phone System In VOIP
A VOIP business phone system allows executives to handle customer support queries and sales enquiries in VOIP. TeleCMI offers business communication solutions through VOIP where you can connect a prospect anywhere globally with affordable cost, quick installation and high reliability.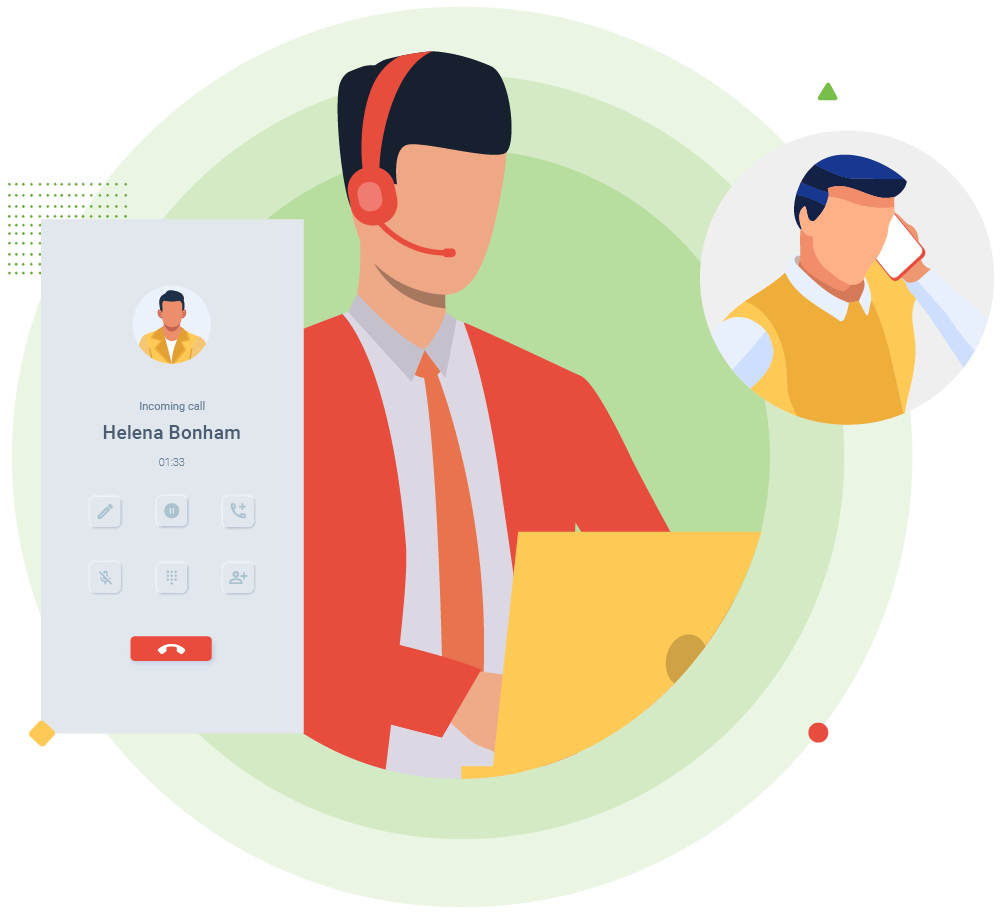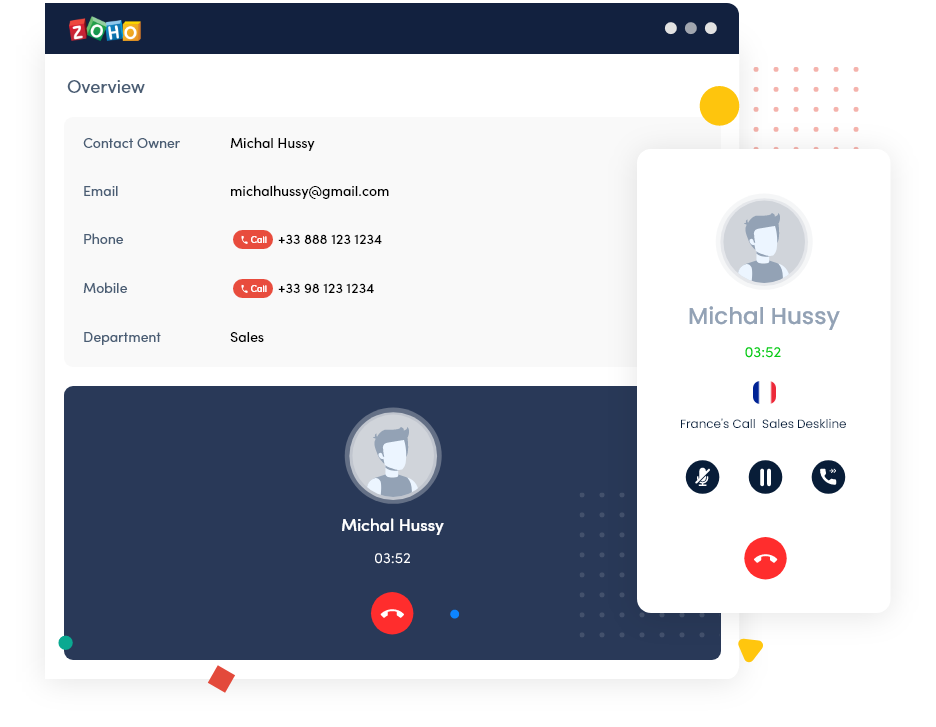 Save Time And Eliminate Data Entry Using CRM
Integrating business phone system in CRM, work tools & helpdesk improves agents performance and saves more time. The agent initiates an outbound sales call from CRM and manage to input the call status, call remainders etc instantly.
Ease to initiate the call from work tool.
Manage call inputs instantly from CRM.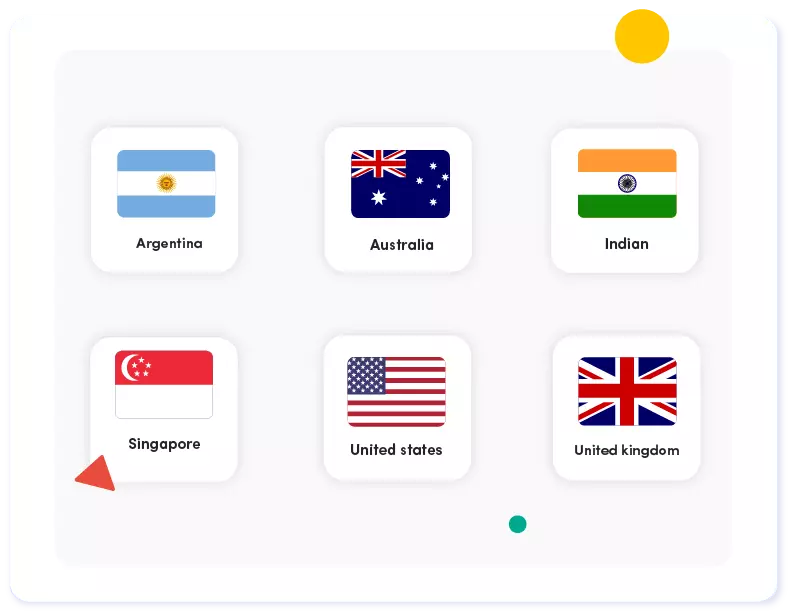 Activate Phone System Instantly
Select and buy a local or international phone number for outbound sales call center in few easy steps. The selected number will be registered as an outbound number for your business sales calling activities.
Agent Productivity
Call analytics of TeleCMI will notify sales architects of agents productivity, calls they have missed, calls they have answered, their login and logout hours per day, top performer of the day and more to conclude the sales conversions rate.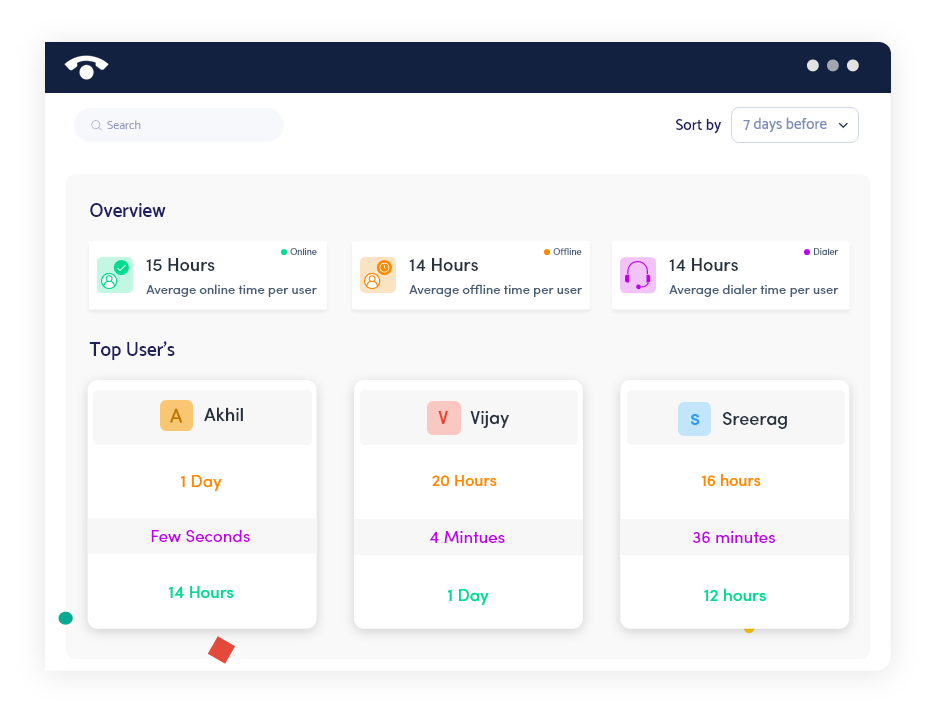 Get Your Virtual Business Phone System
Never Miss A Business Call