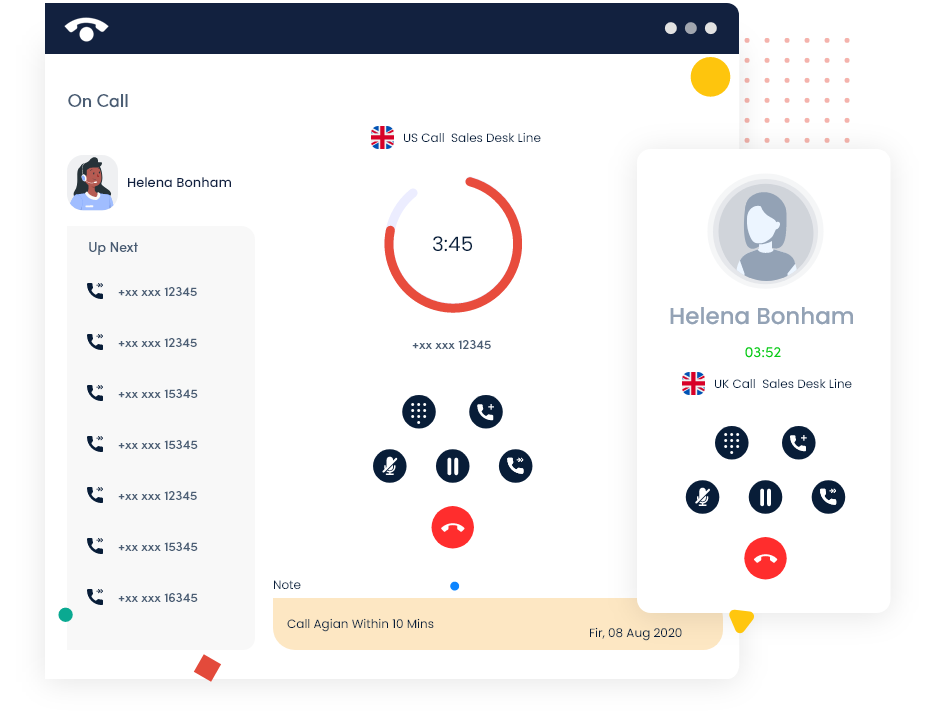 High-Performing Sales Teams
Get the complete call analysis of all outbound calls that are made by agents. Outbound phone system enables sales architects to view the live outbound call feeds in dashboard. Agents can place note for each and every outbound sales call.
Sales Agent Coaching
Call whispering an important call management feature that enables supervisors to train their agents. When an agent needs help to answer customer queries, the supervisors can enter into live customer call conversation and coach the agents to rectify the customer query.
Supervisors use a live call monitoring feed which helps them to take customer and agent call. Call recordings of these conversations will be available in the call history for future reference.
GET STARTED FREE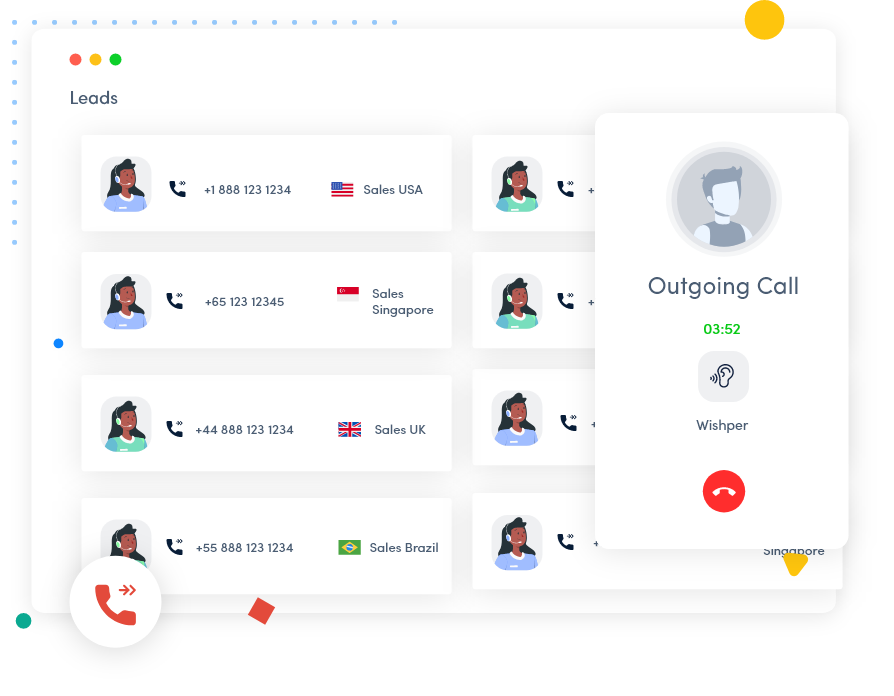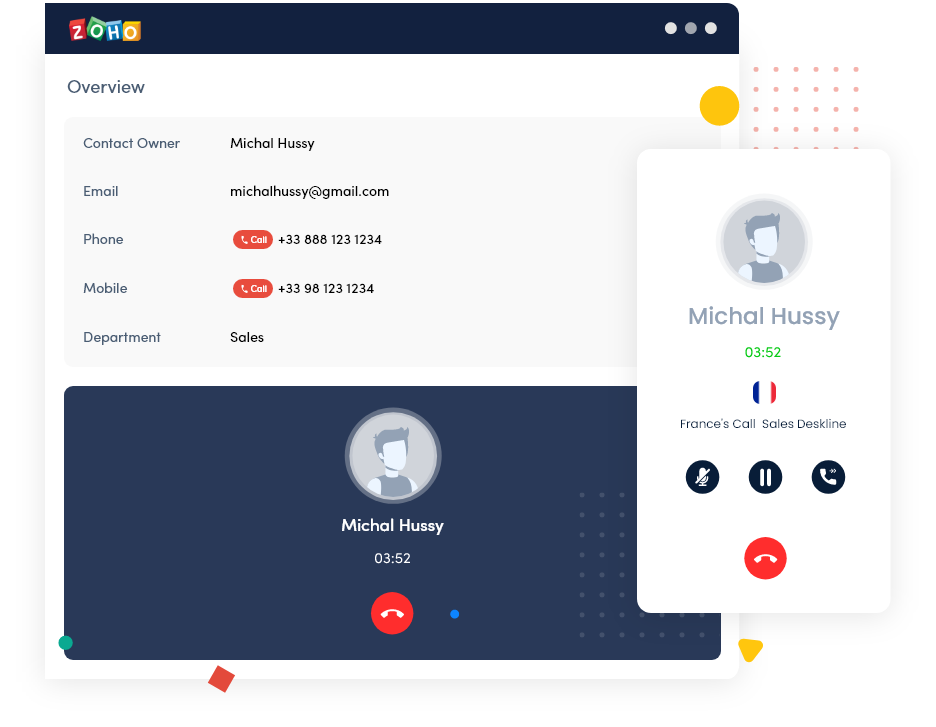 Save Time And Eliminate Data Entry Using CRM
Integrating business phone system in CRM, work tools & helpdesk improves agents performance and saves more time. The agent initiates an outbound sales call from CRM and manage to input the call status, call remainders etc instantly.
Ease to initiate the call from work tool.
Manage call inputs instantly from CRM.
GET STARTED FREE
Activate Phone System Instantly.
Select and buy a local or international phone number for outbound sales call center in few easy steps. The selected number will be registered as an outbound number for your business sales calling activities.
GET STARTED FREE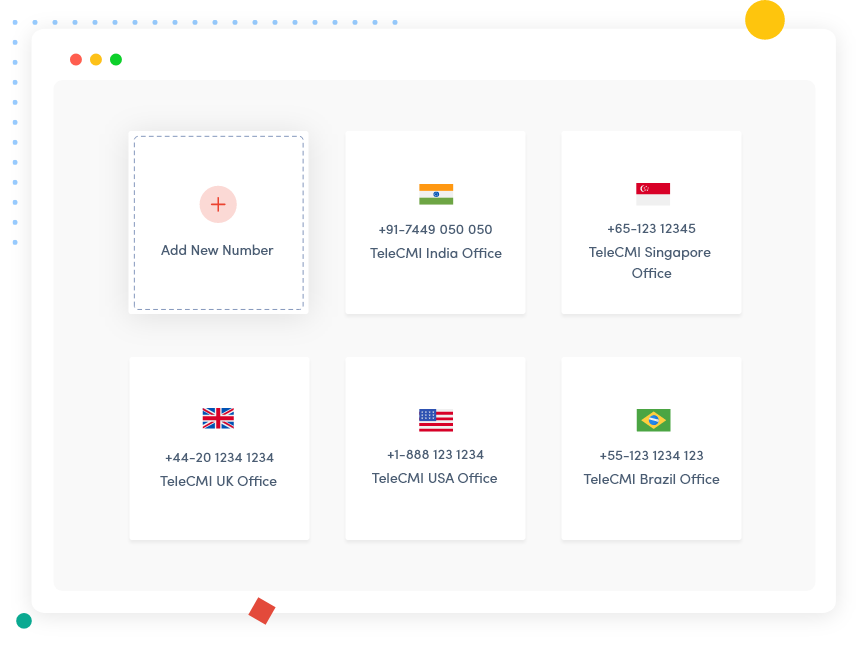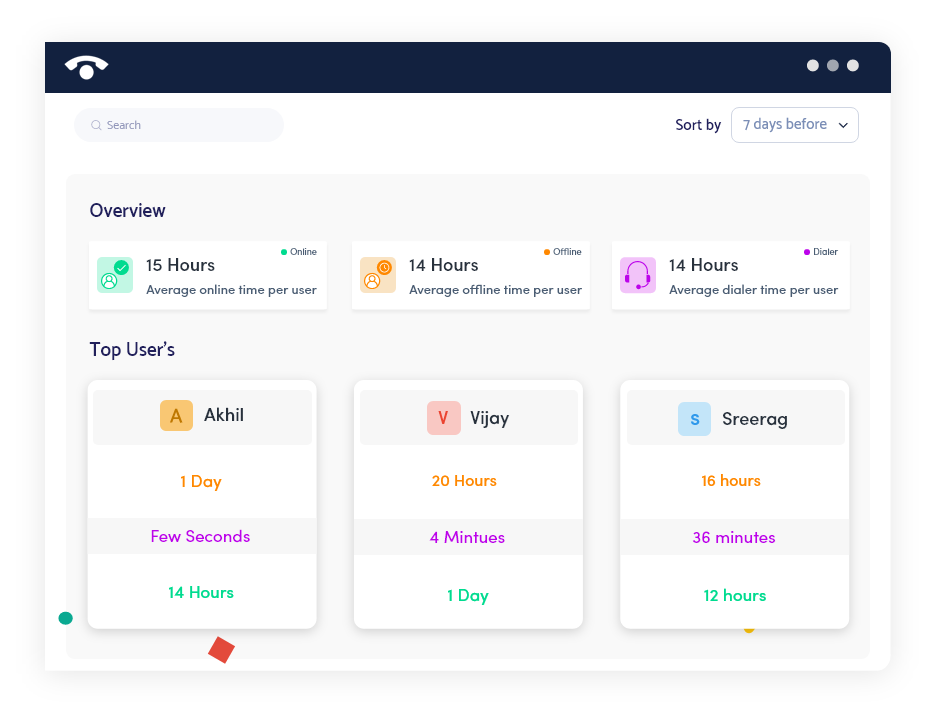 Agent Productivity
Call analytics of TeleCMI will notify sales architects of agents productivity, calls they have missed, calls they have answered, their login and logout hours per day, top performer of the day and more to conclude the sales conversions rate.
GET STARTED FREE
Get Your Virtual Business Phone System
Never Miss A Business Call