11 Steps involved in starting a call center in the Philippines
1. Do market research
Choose your intended audience: Decide the clients you want to deal with. It involves focusing on companies in a specific sector or region. Also, consider the budget, outsourcing requirements, and company size of the businesses you intend to partner with.
Research the competition: Identify other call centers in the Philippines targeting the same market as you. Look at their services, pricing, and customer reviews to determine their strengths and weaknesses.
Assess market demand: Determine your target market's need for call center services by looking at industry reports, government statistics, and online forums. You can also conduct surveys or focus groups to get feedback from potential clients about their outsourcing needs and preferences.
Analyze market trends: Keep up-to-date with market trends in the call center industry, such as new technologies or changes in outsourcing patterns. It helps businesses eliminate failures and stay competitive in the saturated market.
Determine pricing strategies: Based on your research, determine pricing strategies that are competitive and appealing to potential clients. It may involve offering bundled services, flexible pricing options, or value-added services that differentiate your call center from competitors.
Find potential partners: Search for potential partners with other organizations, such as software or marketing firms, that could profit from your call center services. It can assist you in growing your clientele and providing more complete solutions.
2. Register your business
Choose a business name: Choose a unique name not already taken by another registered business. You can check this using the Securities and Exchange Commission's (SEC) online name reservation system.
Register your business with the SEC: After concluding your company name, register your company with the SEC. You can do this by providing these below documents,
Articles of Incorporation or Partnership
By-laws (for corporations)
Name Verification Slip
Treasurer's Affidavit
Registration Data Sheet
Community Tax Certificate (for individual applicants)
Obtain a Barangay Clearance: After business registration, get a Barangay Clearance from the Barangay Hall (district administration) where your business is. It helps your company comply with the requirements of the Barangay.
Obtain a Mayor's Permit or Business Permit: You can obtain this from the city or municipal hall where your business is. This permit helps to certify that your business complies with the local government's regulations and requirements.
Register with the Bureau of Internal Revenue (BIR): To make your business compliant with the law, you must register it with the Bureau of Internal Revenue. And get a Tax Identification Number (TIN). You may also need to apply for Value-Added Tax (VAT) registration if your business earns enough.
Register with other government agencies (if necessary): Register your organization with other government agencies such as the Department of Trade and Industry (DTI), Philippine Health Insurance Corporation (PhilHealth), Social Security System (SSS), and Home Development Mutual Fund (HDMF) or Pag-IBIG Fund.
All the above registration requirements may vary depending on your business and location. Thus, We recommend you seek assistance from a lawyer or business consultant to comply with local regulations.
Looking for virtual call center software? Try TeleCMI, preferred by 1,500+ call center companies.
3. Find a suitable location
Accessibility: Choose a location accessible to public transportation and major roads. Having your office in an easily accessible area can benefit your employees and clients, allowing them to reach you more conveniently and quickly.
Infrastructure: Choose a location that has reliable electricity and internet connectivity. It is essential for a call center, as it relies heavily on technology and communication.
Office space availability: Choose a workspace with ideal office spaces that can accommodate your call center's needs. It may include open-plan workspaces, private offices, meeting rooms, and training rooms.
Cost: Consider the cost of renting or buying office space in the location you are considering. And ensure the cost is within your budget and value for money.
Availability of workforce: Consider the availability of a skilled and qualified workforce in your chosen location. It's essential because call centers require a large number of employees with good communication skills.
Safety and Security: A safe workplace is essential when starting a new call center business. Hence, choosing a building with 24/7 security and a low crime rate in the locality is recommended.
Proximity to amenities: Choose a location near amenities such as food establishments, banks, hospitals, and shopping malls. As a result, your staff can run errands during their breaks.
4. Hire and train employees
Recruitment: Develop a recruitment plan that includes job postings, candidate screening, and interviewing. We advise businesses to select candidates with excellent communication skills, customer service experience, and multitasking skills.
Onboarding: Develop an onboarding plan that includes an orientation session, an introduction to company culture, and a review of job responsibilities and performance expectations. Provide new hires with an overview of the call center's mission, vision, and values.
Training: Provide extensive training to new hires that includes a review of call center best practices, company policies and procedures, and the technology and software used in the call center. And also offer employees ongoing training and coaching to improve skills and stay up-to-date with industry trends.
Quality assurance: Develop a quality assurance program that includes monitoring of calls, feedback sessions, and coaching. As a result, this will help call center agents to improve their performance and provide a better experience to customers.
Employee engagement: Create an environment that promotes employee engagement and retention. Provide opportunities for career advancement, reward and recognition programs, and an open-door policy for feedback and suggestions.
Compliance: We recommend you adhere to local labour laws and regulations before launching your call center. It includes minimum wage and working hours policies.
5. Obtain necessary equipment and software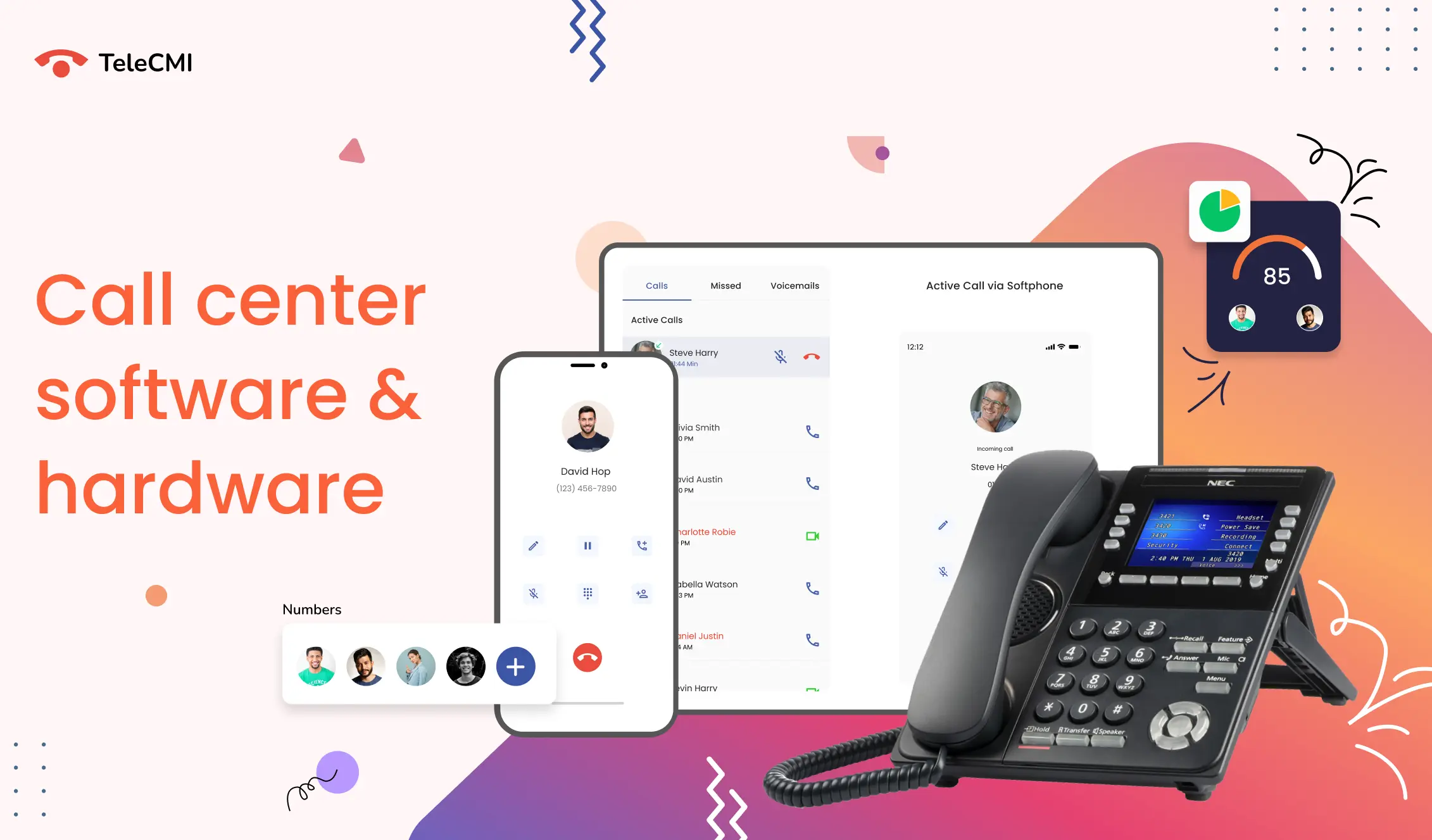 You will need computers, headsets, and other necessary equipment for your employees, as well as call center software to manage customer interactions, track metrics, and work schedules.
6. Establish quality assurance measures
Define performance standards: Define performance standards that include key performance indicators (KPIs) such as average call handling time, customer satisfaction ratings, and first call resolution rate.
Develop a quality monitoring program: Develop a quality monitoring program that includes call monitoring, customer surveys, and feedback sessions, as this helps evaluate the performance of your agents and identify areas for improvement.
Develop coaching and training programs: Develop coaching and training programs that address the areas of improvement identified through the quality monitoring program. As this helps them perform better in their roles.
Implement quality control tools: Implement quality control tools such as call recording, customer feedback, and speech analytics software. Integrating these tools improve the productivity of your call center teams.
Conduct regular performance reviews: Conduct regular performance reviews with your agents, including feedback on their performance and suggestions for improvement. It will help you motivate your agents and improve their performance over time.
Develop a reward and recognition program: Develop a reward and recognition program that recognizes the performance of your agents and motivates them to provide excellent customer service. It can include incentives such as bonuses, promotions, and public recognition.
7. Obtain necessary licenses and permits
If you're providing medical-related services, you may need to register with the Philippine Health Insurance Corporation (PhilHealth) and the Department of Health (DOH). These licenses and permits may vary based on the type of call center you run.
8. Set up a payroll system
Register with government agencies: Register with government agencies such as the Social Security System (SSS), Philippine Health Insurance Corporation (PhilHealth), and the Home Development Mutual Fund (Pag-IBIG). It will ensure your employees enrolls in the necessary social security and healthcare programs.
Determine employee compensation: It's necessary to fix the compensation structure for employees, which includes salary, overtime pay, health insurance, paid time off, and bonuses.
Choose a payroll software: You can choose one that can accommodate your call centre's needs. Some of the best payroll software for Philippines call center companies include Salarium, ADP, GreatDay HR, and Sprout. Ensure that the software can calculate taxes, deductions, and contributions accurately.
Set up payroll accounts: You can set up payroll accounts for all agents working in your organization. It can help track employee attendance, hours worked, and other relevant data.
Calculate payroll: Calculate payroll based on the compensation structure and data collected through the payroll software. Ensure that taxes, deductions, and contributions are calculated accurately and comply with Philippine labour laws.
Process payroll: Process payroll on a regular schedule, such as weekly or bi-weekly, and ensure that employees receive their paychecks or direct deposits on time.
Maintain payroll records: Keep up-to-date payroll records with accurate employee information, compensation details, and payroll reports.
9. Establish data security measures
Develop a data security policy: It should outline the measures you will take to protect sensitive customer and company information. Ensure all employees are trained on the policy and understand their roles and responsibilities in maintaining data security.
Conduct a risk assessment: Conduct a risk assessment to identify potential vulnerabilities in your call center's data security. It can include physical safety, access controls, network security, and data storage and backup.
Implement access controls: Implement access controls to limit access to sensitive data to authorized personnel only. It can include passwords, two-factor authentication, and access controls for physical locations.
Secure data storage: Implement encryption, firewalls, and other security layers to protect data from unauthorized access or theft.
Train employees on data security: Train employees on best practices, including the importance of strong passwords, identifying phishing scams, and avoiding downloading malware or other harmful software.
Monitor and audit data access: Monitor and audit data access to identify potential security breaches and ensure that all access to sensitive data is authorized and recorded.
Establish a breach response plan: It should outline the steps you will take in a security breach, including notifying customers, conducting an investigation, and implementing measures to prevent future violations.
10. Establish disaster recovery and business continuity plans
Plan for unexpected events like power outages, natural disasters, or cybersecurity incidents. Develop disaster recovery and business continuity plans to ensure your call center can continue operating and providing services to clients in an emergency.
11. Market your call center services
Develop a marketing strategy: Develop a marketing strategy that includes identifying your target market, identifying your unique selling proposition, and developing a marketing plan that includes online and offline marketing tactics.
Create a website: Create a website that highlights your call center services, features, benefits, and contact information. Ensure that your website is mobile-friendly and optimized for search engines.
Content marketing: Develop a content marketing strategy that includes creating blog posts, social media updates, and video content that promotes your call center services and educates your target audience on best practices.
Social media marketing: Utilize social media platforms such as Facebook, Twitter, and LinkedIn to promote your call center services, engage with your target audience, and share updates on industry news and trends.
Search engine optimization (SEO): Optimize your website for search engines using keywords, meta descriptions, and title tags. It will help improve your website's visibility and attract more visitors.
Email marketing: Develop a campaign that includes newsletters, promotional offers, and updates on your call center services. It will help you stay in touch with your target audience and build relationships with potential clients.
Networking: Attend industry events, trade shows, and conferences to network with potential clients and partners. Join industry associations and participate in online communities to build your reputation and establish yourself as an industry expert.
Biggest call center and BPO companies in the Philippines
The call center market in the Philippines is highly competitive, with many companies offering outsourcing services to clients worldwide. Some of the leading companies in the Philippines call center market include:
Accenture: Accenture is a multinational professional services company that offers call center outsourcing services in the Philippines. The company has over 50,000 employees in the country, making it one of the largest call center operators in the Philippines.
Teleperformance: Teleperformance is a global provider of call center outsourcing services with a significant presence in the Philippines. The company operates over 30 call centers nationwide and employs over 47,000 people.
Convergys: Convergys is a global customer management company that offers call center outsourcing services in the Philippines. The company operates multiple call centers in the country and has a large workforce of over 60,000 employees.
Sykes: Sykes is a global provider of customer engagement services, including call center outsourcing. The company operates several call centers in the Philippines and employs over 20,000 people.
IBM: IBM is a multinational technology company that offers call center outsourcing services in the Philippines. The company has a significant presence in the country, with multiple call centers and a large workforce of over 50,000 employees.
These companies compete for market share in the Philippines call center industry. The market is highly competitive, and companies must continually innovate and improve their services to remain competitive and attract new clients.
Advantages of starting a call center in the Philippines
Competitive labour costs
The Philippines offers competitive labour costs compared to other countries, making it an attractive destination for call center outsourcing. Wages in the Philippines are generally lower than in the United States or Europe while still offering high-quality services.
Language proficiency
Filipinos are known for their high English proficiency, making the country an ideal destination for English-language call centers. In addition, the Philippines also offers services in other languages, such as Spanish, Mandarin, and Korean.
Government support
The Philippine government has supported the call center industry, providing tax incentives and other forms of support to attract foreign investors. It has helped fuel the industry's growth and make the country an attractive destination for call center outsourcing.
High-quality services
The call center industry in the Philippines has a reputation for providing high-quality services, with agents trained in customer service, technical support, and other areas. It has helped attract clients from various industries, including healthcare, telecommunications, and finance.
Advanced technology infrastructure
The Philippines has invested heavily in technology infrastructure to support the call center industry, with high-speed internet connectivity and advanced telecommunications infrastructure available in many areas.
Large pool of talent
The Philippines has a large and skilled workforce, with over 100,000 graduates in information technology every year. It provides companies with a large pool of talent to draw from when recruiting for call center positions.
Time zone advantage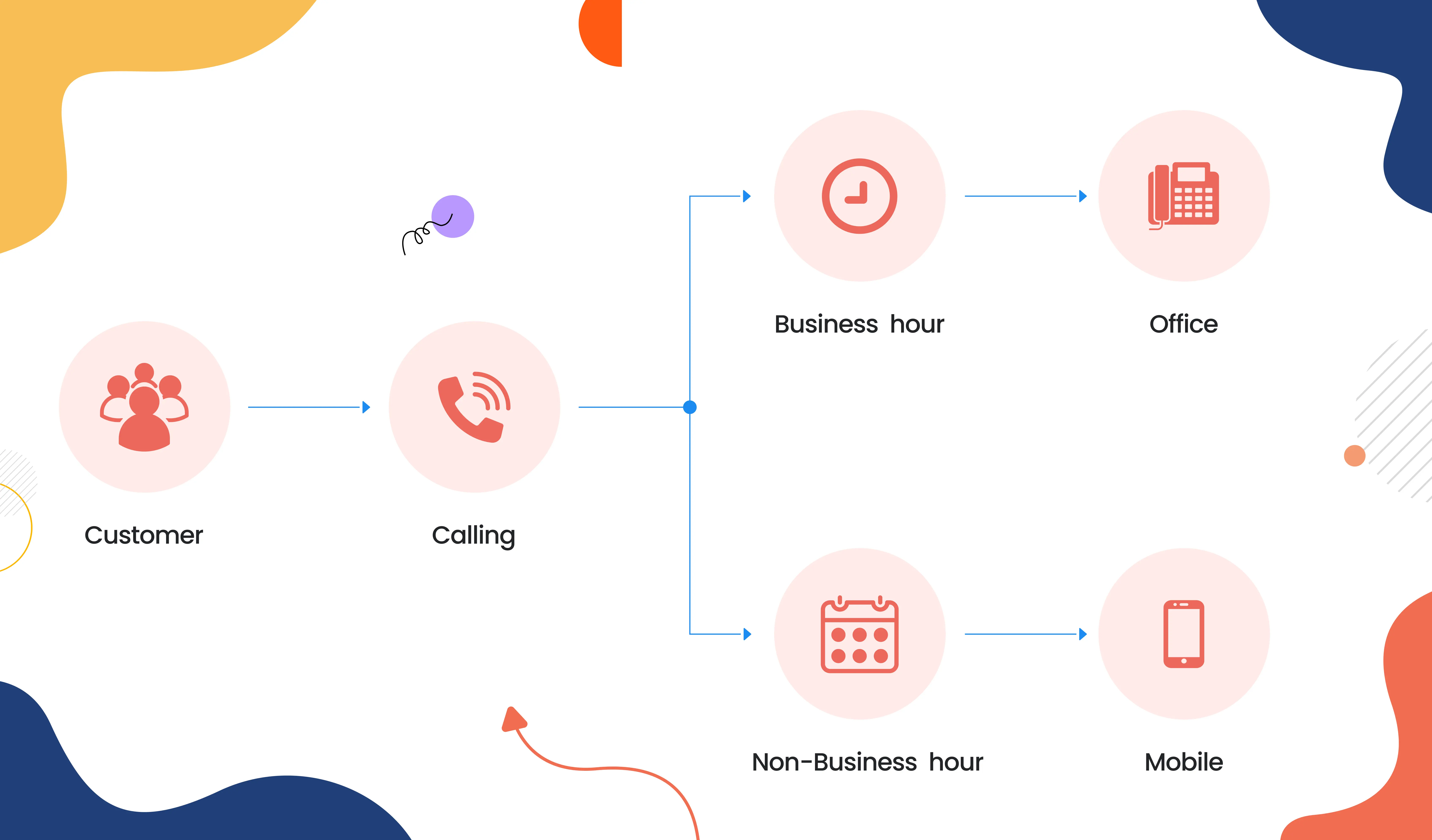 The Philippines is located in a time zone that allows it to offer call center services around the clock, making it an ideal location for businesses that require 24/7 customer support.
Cultural compatibility
The Philippines has a culture that values customer service and hospitality, making it a good fit for the call center industry. Filipino call center agents are often known for their friendly and helpful demeanor, which can help to build positive relationships with clients and customers.
Access to a growing market
The Philippines has a growing middle class, creating new business opportunities in various industries. By establishing a call center in the country, companies can gain access to this growing market and expand their customer base.
Political stability
The Philippines has a stable political environment, a democratic government and a strong commitment to economic growth. It provides a secure and stable environment for businesses to operate in.
Proximity to other markets
The Philippines is located in Southeast Asia, a rapidly growing region with a large and diverse market. By establishing a call center in the Philippines, companies can gain access to these markets and expand their reach across the region.
High level of cultural diversity
The Philippines is a culturally diverse country with many ethnic groups and languages. This diversity can be an asset for businesses that require agents with specific language or cultural skills to support their customers.
Try TeleCMI Virtual Call Center Software
Operate a call center virtually with our remote-friendly call center software. Allow your employees to work from anywhere. No special equipment is required. Now manage sales and support calls using existing devices like mobile, desktops, and IP phones. Enabled with VoIP and powerful call management features like IVR, call routing, auto dialer, voicemail, softphone, CRM integrations, and virtual phone numbers. Our virtual call center software is used by 1,500+ leading businesses. Try now free with a free trial.
Frequently asked questions
More call centers are in the Philippines due to the country's high level of English proficiency, cost-effective labor, government incentives, favourable time zone for North American companies, and business-friendly environment.
---
As of 2021, approximately 1,300 registered call centers were operating in the Philippines. However, this number may have changed since then due to the dynamic nature of the business environment. The call center industry in the Philippines significantly contributes to the country's economy, providing employment to around 1.3 million people and generating billions of dollars in revenue annually.
---
Starting a call center in the Philippines can be a good investment, but it depends on various factors, such as the type of services offered, target market, competition, and cost structure.
One of the advantages of starting a call center in the Philippines is the availability of a large pool of skilled, English-speaking workers familiar with Western culture and customer service practices. The relatively low labour cost in the Philippines can also be an attractive factor for investors.
However, there are also challenges to consider, such as competition from established call centers, fluctuations in exchange rates, and potential regulatory and legal hurdles. Conducting thorough market research and feasibility studies before making investment decisions is essential.
---
The Philippines is known as the world's call centre capital due to its rapidly growing business process outsourcing (BPO) industry, which includes call centers, back-office operations, and other outsourcing services.
---
Based on industry reports, the average salary for a call center agent in the Philippines ranges from Php 20,000 to Php 25,000 per month, higher than the national minimum wage.
However, it's important to note that wages and benefits in the call center industry in the Philippines may vary depending on factors such as work experience, skills, job position, and company policies.
---
In a voice call center, customer service representatives (CSRs) communicate with customers through voice calls. Voice call centers typically handle inbound and outbound calls, including customer inquiries, complaints, and sales inquiries.
On the other hand, a non-voice call center, also known as a back-office or email support center, uses non-voice communication channels such as email, chat, social media, and other digital platforms to interact with customers. Non-voice call centers typically handle customer inquiries, support, and complaints through written communication channels.
---
In an inbound call center, customer service representatives (CSRs) receive incoming calls from customers seeking assistance, support, or information about a product or service.
In an outbound call center, CSRs make outbound calls to customers for various purposes, such as sales, lead generation, market research, and customer surveys.
A blended call center is a combination of both inbound and outbound call center operations. CSRs in a blended call center handle incoming and outgoing calls, depending on the business needs.