Table Of Contents:
1. What is call tracking software and how does it work?
2. Why does your business need call tracking software?
3. What are the benefits of using a call tracking software?
1. What is call tracking software and how does it work?
It is an essential tool for any business that wants to manage and track their phone calls. It records all the details of the call, such as date, time, duration, and caller/recipient. This information is then stored in a report which can be used for future reference.
The tool also provides performance metrics about the call, such as average call length, number of calls per day/week/month, etc. This gives you valuable insights into your team's performance. You can identify areas for improvement, and make sure that every customer is getting the best possible service.
When it comes to sales, lead conversion is everything. And the best way to identify your best prospects is by using a call tracking system. These tools can help you see which prospects are responding well to your sales pitches and which ones aren't, so you can focus your efforts on the people who are more likely to convert
If you've ever wondered how call tracking software works, you're not alone. Call management software is a tool that businesses use to track and measure the performance of their teams. Let's take the example of a sales team. By tracking sales calls, businesses can see which calls are converted into sales and which ones are not. This information can be used to improve the performance of the sales team.
The best call tracking solutions is a way for businesses to keep track of their business calls by assigning a phone number. When a potential customer calls that number and reaches the sales department, the call is routed to the sales team, the call is logged, and the sales rep needs to gather all the possible information about the prospect. This data can then be used to monitor the performance of the sales team and see what areas need improvement. In turn, this can help businesses improve the ROI of future business endeavors.
2. Why does your business need call tracking software?
It is an essential tool for any business that wants to optimize its lead generation and customer service processes. By tracking calls, you can see which strategies are working and which ones need to be improved. You can also identify any bottlenecks in your sales process and take steps to address them. This type of tool is an asset for any business that wants to streamline its operations and ensure that its sales process is as efficient as possible.
However, tools can do more than just help you monitor your sales reps' performance. They can also help you see how many calls they're making, how long they're on the phone, and whether they're closing deals. This information can be invaluable in helping you coach your reps and improve their performance.
If you're not currently using a call tracking tool, you might want to consider starting now. While there are many businesses that don't use call tracking software, there are several advantages to doing so. For example, this tool can help you identify which team members are successfully driving results and which ones may need improvement. In addition, call tracking can also help you pinpoint where customers are dropping off during the sales process so that you can make necessary changes to improve your close rate.
3. What are the benefits of using a call tracking software?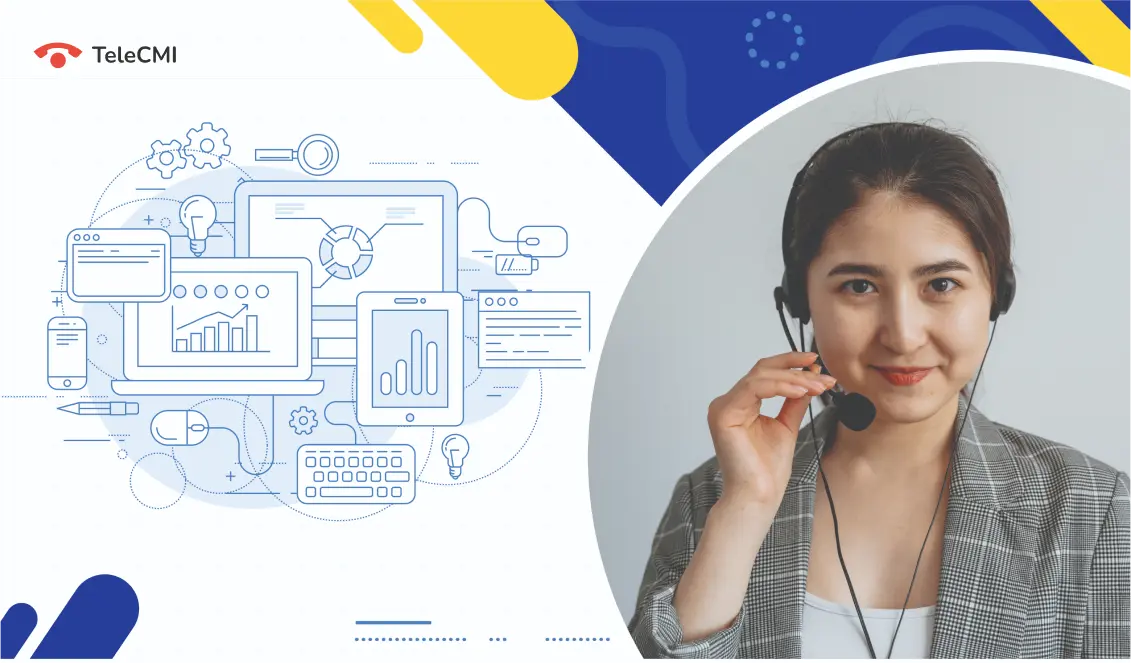 There is no question that call tracking service has a lot of benefits. It can help you spend your time more effectively, gauge your efforts, visualize actionable insights, and bump up your revenue.
Better lead conversion
When it comes to driving high-quality leads and identifying the ones worth following up on, your business will be able to measure effectiveness, boost conversions and sales, and stay competitive. By focusing on the quality of leads, your sales reps can spend their time and effort on converting the best leads instead of wasting time on junk leads.
Spend your marketing budget on effective campaigns
By using call tracking solutions, businesses can see which marketing campaigns are actually working and making them money, instead of wasting money on campaigns that aren't giving them a good return on their investment. This helps businesses to focus their energies on the right path, for a better ROI. By tracking the unique phone numbers assigned to different advertising campaigns, businesses can compare which campaign is making them more money and adjust their strategy accordingly. This also helps businesses to identify low-performing campaigns so that they can scrap them and focus on more profitable ones.
Analyzing Your Team's Weaknesses and Strengths
One of the great advantages of call tracking system is that it allows you to listen in on and review both live and recorded calls. This gives you the ability to see how well a team or individual is performing and identify areas that need improvement. You can then use this data to change the roles and responsibilities of a team or individual based on their performance.
Improved ROI
It's no secret that one of the keys to success for any business is keeping costs low. However, it can be difficult to know where to cut costs without sacrificing quality. Vanity numbers can help you boost your revenue without breaking the bank. The best call tracking system lets you see which sales opportunities are worth pursuing and which ones aren't. This way, you can focus your energy on the deals that are likely to close. And, of course, the more deals you close, the more money you'll make.
Enhanced Customer Experience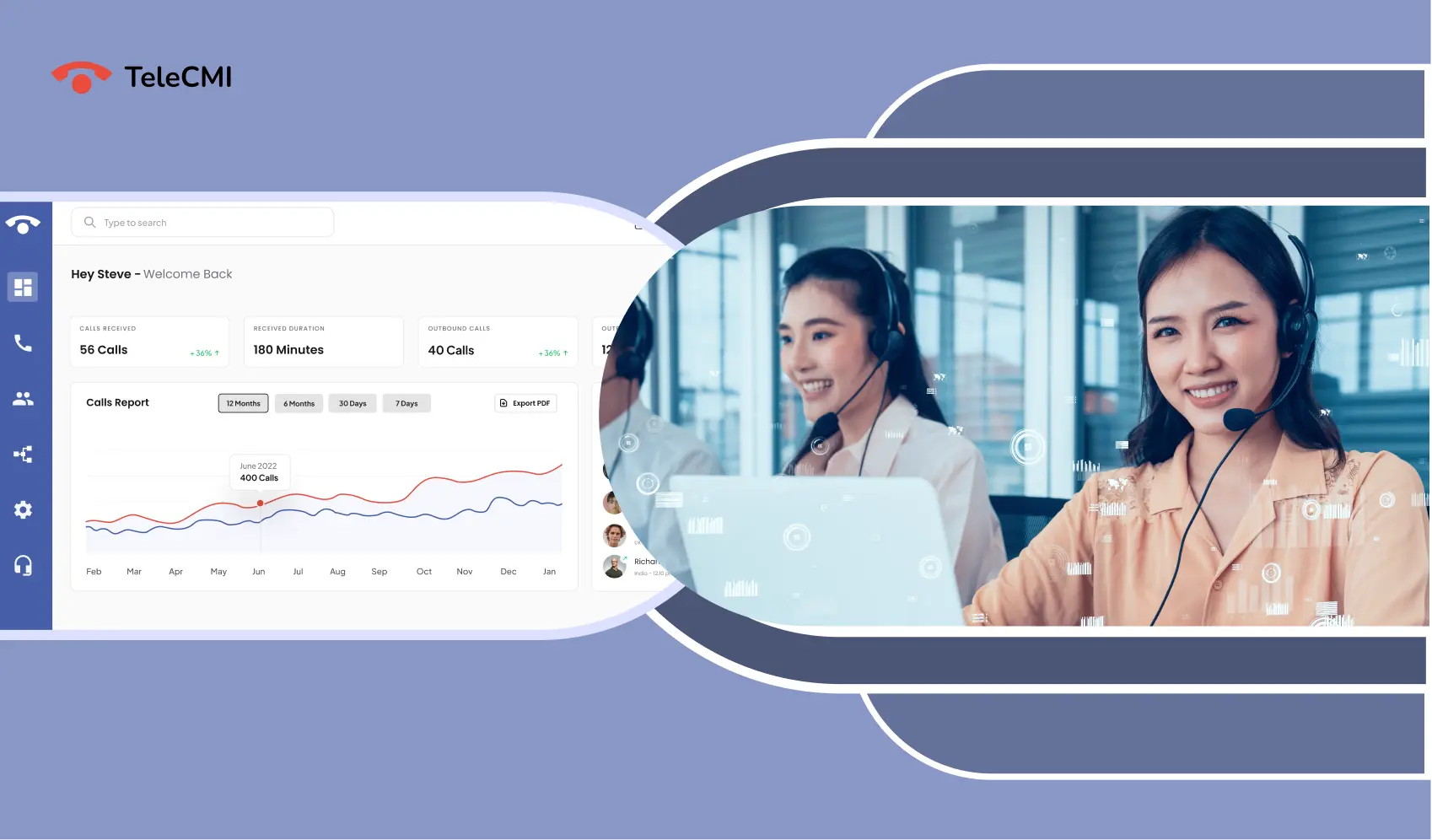 The success of any business is heavily dependent on customer satisfaction. All organizations work to provide the best product and customer support to keep their customers happy. By utilizing TeleCMI's call tracking tool, you can give customers a dedicated phone number to call with queries.
This way, you can access valuable information such as call intent and customer origin. This information will help you design a more specific strategy tailored to a certain group of customers, resulting in a better customer experience overall.
Conclusion
We hope you found this blog post helpful and informative! With so many different communication channels available to businesses today, it can be hard to know if your marketing messages are getting through to your target audience. Fortunately, TeleCMI's call tracking solutions make it easy to analyze your marketing campaigns, determine the effectiveness of your sales team, and see how many customers are inquiring about your services. By staying ahead of the competition, you can ensure that your business is successful.
If you're interested in learning more about call tracking software or trying out a free 7-day trial of our call tracking tool, please contact us! We will be happy to show you how much our tracking tool can help your business grow.