BLOG » Virtual PBX Phone Systems: A Modernizer in the Communication Platform
Virtual PBX Phone Systems: A Modernizer in the Communication Platform
Cloud and the Internet are the modern platforms that make communication processes more accessible and hassle-free. As the world is approaching a simplified mode of communication, Virtual Phone Systems are playing a significant role in industries. As traditional phone systems have numerous challenges, these virtual phones have emerged to resolve them and make the operation complex-free.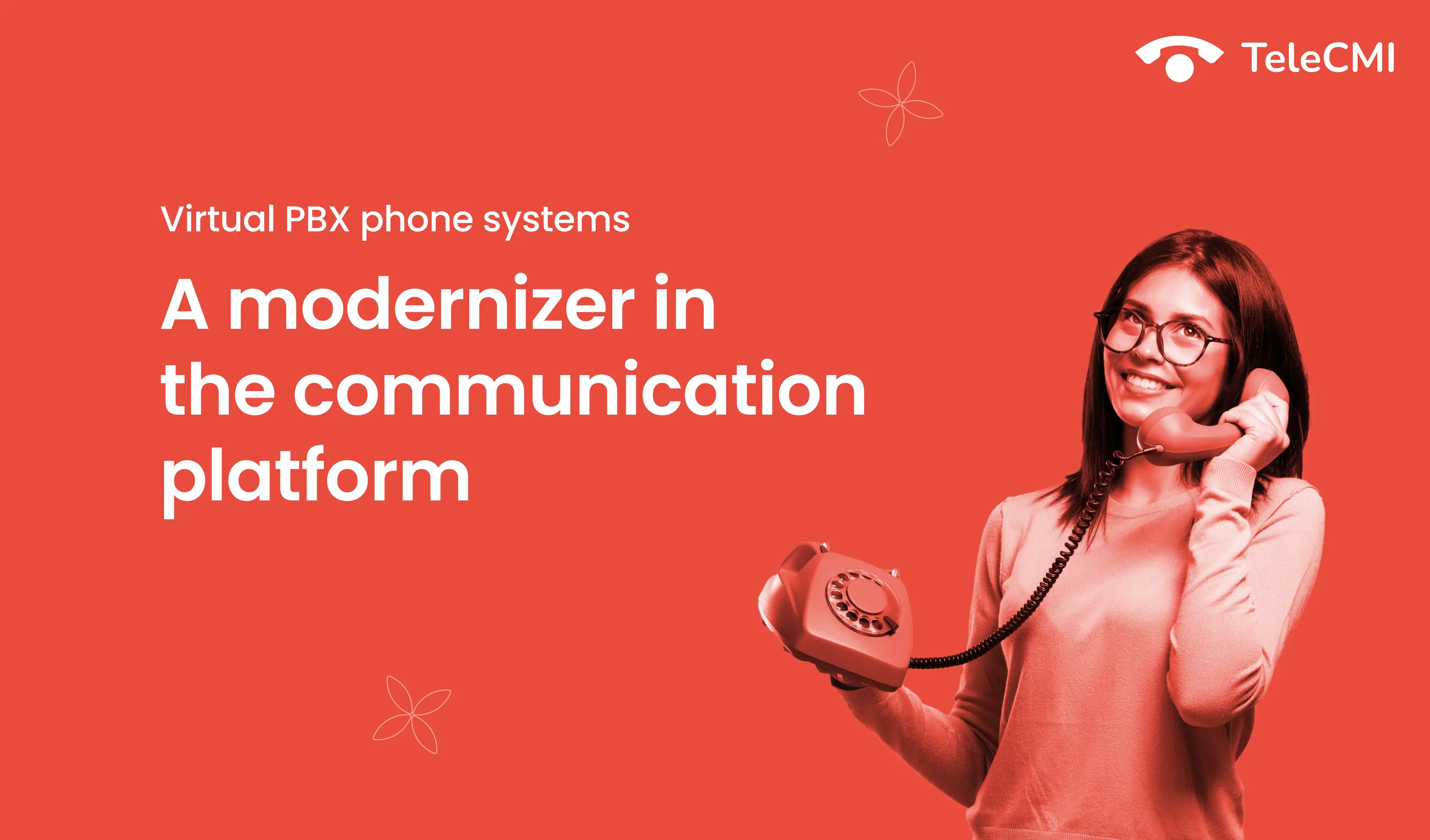 This blog has discussed the Virtual PBX (Private Branch Exchange) Phone System and how it can streamline business operations quickly.
What exactly is a Virtual PBX Phone System?
Virtual PBX, also called Cloud PBX Phone Systems, is a type of phone system that replaces traditional PBX systems. This means that instead of depending on complex hardware, switchboards, and landlines, they help you to manage calls through internet connectivity. Simply put, it uses VoIP (Voice Over Internet Protocol) Phone System technology to deliver advanced communications.
Compared to traditional phone systems, Virtual PBX Phone Systems offer higher reliability, excellent performance, increased flexibility, and enhanced customer satisfaction. It also comes with top-notch features such as auto attendant, call routing, call forwarding, call recording, video conferencing, CRM integrations, etc.
With a stable internet connection, you can quickly set up and start with a communication platform that allows you to work from anywhere, anytime.
How does a Virtual PBX Phone System work?
Virtual PBX Solutions uses VoIP and cloud-based technologies and has the same functionality as traditional PBX phone systems. Unlike traditional PBX phone systems, which use copper wires and landlines to send analog data, virtual PBX sends the data digitally through the internet.
A Virtual PBX system is hosted on a cloud rather than on-premise. You can perform a hosting service, or a solution provider can help you. Businesses with a steady internet connection with less investment can find this an excellent option with multiple benefits.
With these, new terms such as Unified Communication as a Service (UCaaS) and Contact Center as a Service (CCaaS) are ruling the market. They are a part of Virtual PBX Phone Systems, where UCaaS will unify communication from various platforms, such as SMS/Messaging, MMS, Emails, Chats, Video Conferencing, etc, within the internal organization. On the other hand, CCaaS will have the same functionality but will enable businesses to connect outside the organization, too.  
How does Virtual PBX Phone Systems differ from Traditional PBX Phone Systems?
| Functionality | Traditional PBX Phone Systems | Virtual PBX Phone Systems |
| --- | --- | --- |
| Installation | Expensive hardware and other equipment are required for installation. | A Cloud platform with an internet connection at a reasonable price with no hardware need for installation. |
| Cost | Along with the equipment charges, it includes additional service and upgrade fees. | Upgrades are rolled out for free, and an internet connection doesn't cost you much. |
| Support | You will require technical support starting from installation setup to frequent maintenance. | You can host a service on your own or get help from the solution provider. Easy management with no skills is required. |
| Mode of work | As the phone systems are connected to a physical server in a particular location, employees must work in a single place and coordinate for work. | Since the data is accessible from the cloud, anyone can work from anywhere, paving the way for remote work. |
| Features | Traditional PBX Phone Systems come with limited features. You have to upgrade to a higher pricing plan to avail of a few features that are not worth it. | Virtual PBX Phone Systems have many features, such as Call Routing, Call Forwarding, Agent productivity tracking, Call Recording, Live Call Feed, Sticky Agent, etc. |
| Analytics | Businesses don't have any mode to keep track of the agent, customer, and business reports. | With this cloud-based phone system, businesses can get into deeper analytics with real-time data. |
| Integrations | It supports limited integrations. | It supports Multiple API-based integrations. |
Top-end features of Virtual PBX Phone Systems: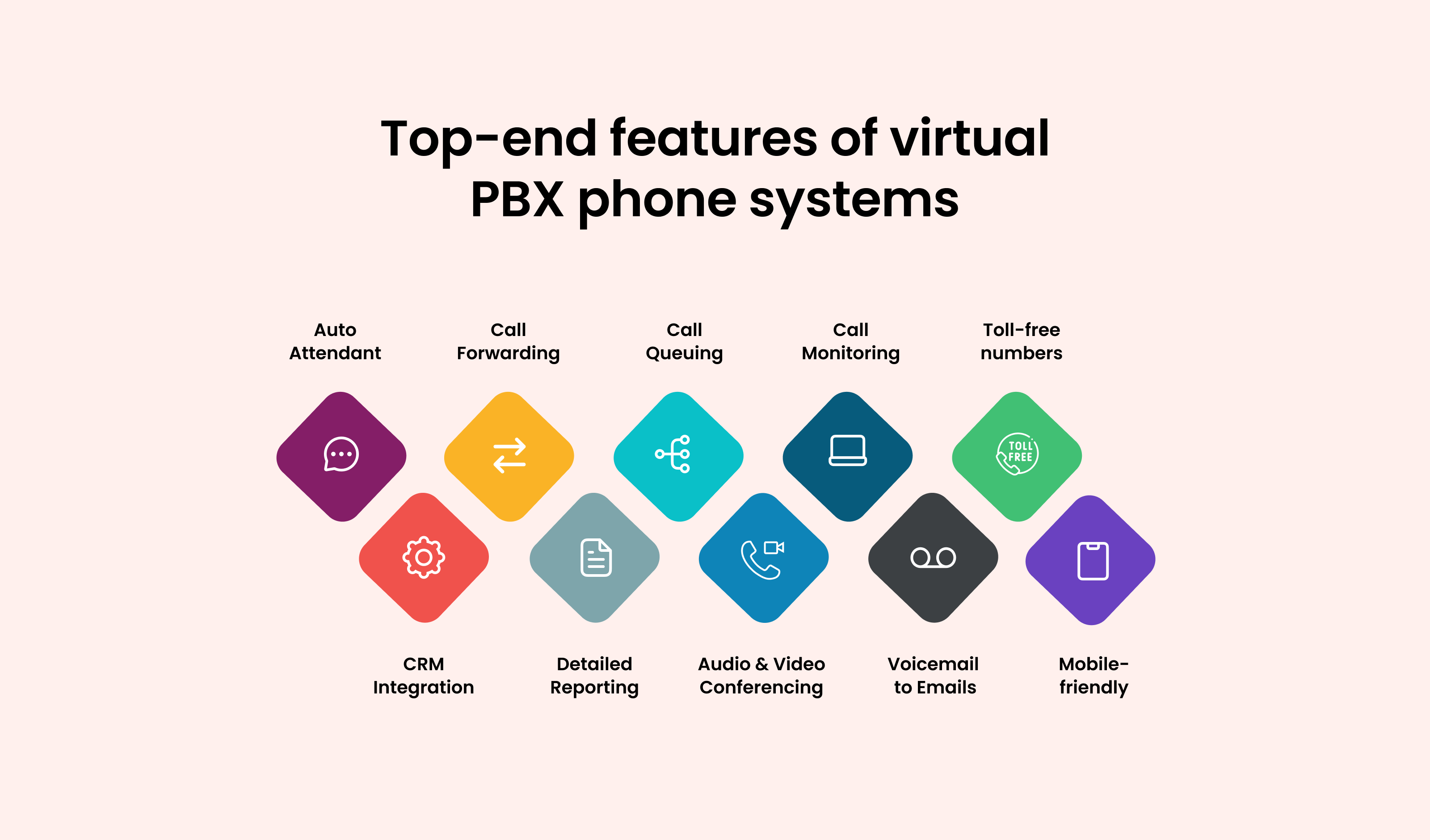 Here are the cutting-edge features of the Virtual PBX Phone Systems:
Auto Attendant
Auto Attendant helps businesses attend customer calls instead of an agent. This will be a great benefit during business off-hours and holidays. Auto Attendant also increases customer satisfaction by getting their queries resolved quickly. It happens through IVR (Interactive Voice Response), which allows customers to select an option on their keypad with the prerecorded call menu options.
Call Forwarding
Call Forwarding seems complex and tricky as there are chances to miss a customer while forwarding the call. With a Virtual PBX Phone System, it doesn't even take seconds to forward your call, and is done in a single click.
Call Queuing
Call Queuing will be helpful in cases where there are huge call volumes. Suppose a business receives continuous calls one after the other simultaneously. In that case, they can be queued, and the available agents will attend the calls, reducing waiting time.
Local, International, and Toll-free numbers
As a business owner, you may buy any of the three numbers based on your choice and targeted audience. You can get a local, global number, or a toll-free number where you have to select the country code initially and then choose a number of your choice. This will help you to get a local presence among your audience. There are higher chances that your customers may attend the call, too.
Call Monitoring
Call Monitoring allows you to save thousands of cloud recordings for an account. With those recordings, one can enhance one's business by knowing the customer queries and feedback. Other Call Monitoring tools include Call Whispering ( A supervisor can direct the agent to speak accordingly when he is on a call with the customer. The customer will not hear this), Call Barging (The supervisor will take over the agent's call), or live call feed (The supervisor can listen to live call feeds of agents with the customers).
CRM Integrations
Virtual PBX Phone Systems support multiple integrations such as Zoho CRM, Salesforce, Zendesk, Microsoft 365, Hubspot, and other social media channels such as Whatsapp Business, Linkedin, Facebook, etc.
Detailed Reporting
Analytics enables supervisors to get valuable real-time data about VoIP service usage, the agents' complete performance, etc. The reports are customizable and help you identify the pain points that you can rectify in the future.
Audio and Video Conferencing
Businesses can get Audio and Video conferencing with HD call quality. It allows you to dial in or join a meeting from the web browser at the user's convenience. You don't need any additional configuration or software to perform this.
Voicemail to Emails
When you receive voicemails, you will also receive their information along with the caller ID. This will help you to track and let you open your email to listen to the messages without dialing. Voicemail transcription also lets you read what someone says in a voicemail.
Mobile-friendly
Whether Android or iOS, employees can work from their mobile phones in a single go. You can perform the same activities, such as Phone calls, messages, web chats, team chats, emails, etc, as you do on desktops and laptops.
What to Look for in a Virtual PBX Phone System?
The most significant benefit of a Virtual PBX Phone System is that this solution fits businesses of all sizes. Hence, you don't need to worry about how it will be compatible with your business. When choosing a Virtual PBX Solution provider, ensure it meets your budget and comes with all the features that you are looking for. Also, you can check if they provide local, global, or toll-free numbers to enhance customer satisfaction and promote remote employee work. For a high-level collaboration, it is crucial that the software supports powerful integrations and can connect with any other communication platform.
For instance, if you are a company that holds more than 5 lakh calls monthly, you must check for the call volume feature from the solution provider. Apart from the features, check for the budget, customer stories, maintenance, and support factors to decide on the solution provider.
How can TeleCMI help you with setting up a Virtual PBX Phone System?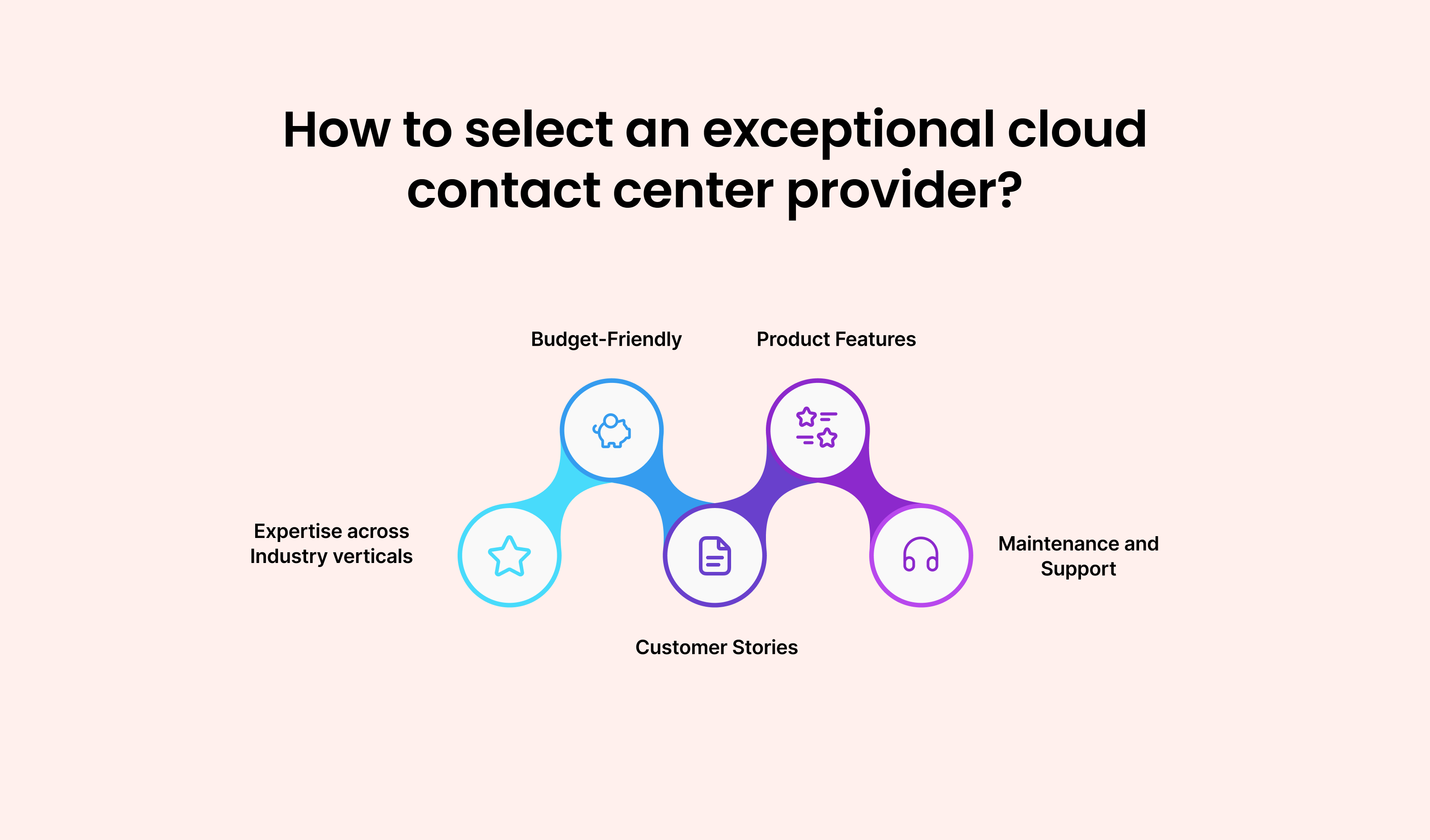 At TeleCMI, we have experts with rich experience handling various business queries of different industry verticals. We also provide a free demo to help the client get a clear picture of our application. If you are one such business looking for a new application or facing multiple challenges, we are here to help! You can book a free demo with us and explore our cutting-edge features that can make your business stand out from the crowd.
FAQs
VoIP uses internet technology to handle the communication. PBX can be a traditional or a cloud-based one that may use VoIP for managing the calls.
---
A traditional PBX uses landline phone systems to communicate with the customers. They are connected to PSTN (Public Switched Telephone Network), combined with copper wires and cables.
---
Almost all industries use Cloud-based PBX systems to simplify their business processes. It can be Real Estate, Hotel & Tourism, Education, etc, which deals with customers as a priority.
---
The cost depends upon the features, maintenance, and other support services you seek from the solution provider.