The level of customer satisfaction
This is a significant part of the customer service process. It is crucial that call center agents give customers all possible information on products, services, and pricing. During the call, the agent should communicate clearly, maintain phone etiquette, treat the customer with respect, and remain pleasant throughout the conversation. The agent must answer all questions from the customer efficiently.
A recording of the call and listening to it is the only way for management to check whether an agent has accomplished all these tasks. If an agent is doing his job well, he will not only get a high number of calls answered in an efficient manner but also ensure that each call is handled in such a way that it produces long-term value for both parties involved. As a result, the agent will have to maintain a consistent level of professionalism throughout the entire conversation.
The quality control process
The supervisor or quality manager can identify the areas that need improvement by listening to the calls between agents and customers. Based on identifying the pain points, you can give training to your agents to improve their communication skills and product knowledge so they can perform well in the upcoming days. Furthermore, if your agent misrepresents any important information, supervisors can listen to the active calls and instruct the agent to convey the correct information without disturbing the customer. Without a professional call recording system, it will be more difficult to identify your agents' mistakes.
Equip your salespeople well
It is possible to provide agents with effective sales training based on the information collected from recorded calls. For example, if a potential customer is in a good mood during their induction, they will be more likely to share information with you. This allows you to get an understanding of the customer's preferences, which can then be used to improve sales. You can also find different and innovative ways to pitch your products to new customers. Additionally, supervisors can listen in on experienced employees' calls with new employees to gather knowledge. This gives the new hires confidence and information while attending to the customer.
Analyzing performance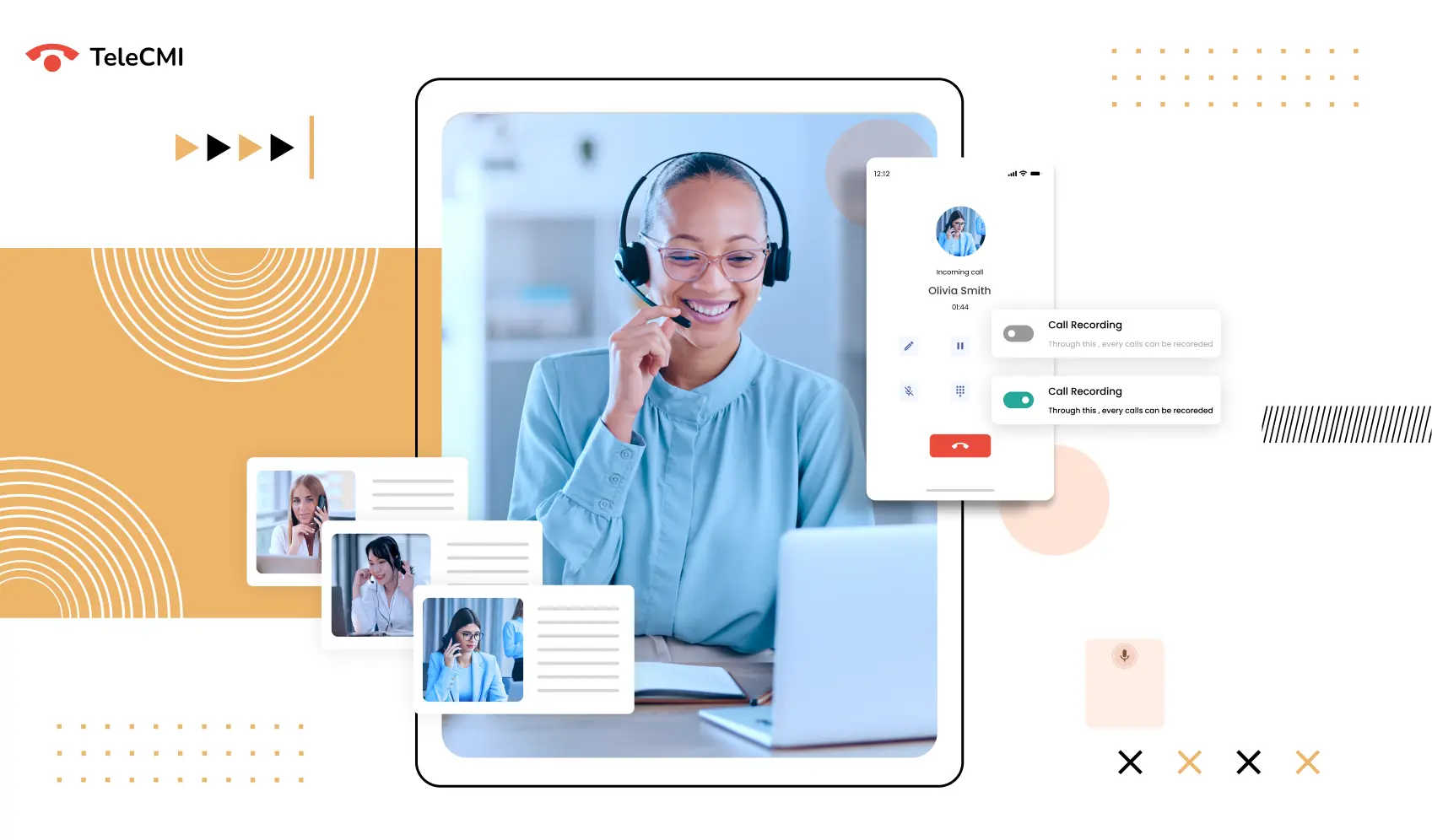 The performance of your company and your employees are essential to the enhancement of your business. Analyzing call recordings can help improve employee progress and meet company standards. Additionally, employees can listen to their own calls to identify mistakes and correct them without the need for supervisors. All of this is made possible with an automated call recording tool.
The liability of corporations
A lot of companies have been sued by disgruntled customers. Whether it is a simple misunderstanding or something more serious like sabotage, recording calls can help in many ways.
The first and main reason recording calls is important to prevent any lawsuit. Almost every company will come across a lawsuit at some point. Recording calls can help you mitigate many such situations that might otherwise lead to a lawsuit. A simple miscommunication can turn into a potential lawsuit
A recorded conversation can help in making sure that all parties are aware of what was said on a particular call and how it was handled by the other party as well as for any further action taken on this issue.
It also helps in getting better customer service. Many businesses do not know how to handle customer complaints and concerns.
An improved level of security
There are several ways to improve security in your organization. One of them is to use a call recording software. An effective call recording system can also help monitor employee behavior within the company for inappropriate conversations.
If an employee has been caught talking about sensitive topics on an ongoing basis, it can be easy to tell if they have been violating any policies set by the company. it can help to reduce inappropriate calls, as well help to detect security issues.
The rise in mobile devices and the use of cloud-based services means that organizations are becoming more reliant on technology than ever before. Call recording tools help ensure that all phone calls are recorded and saved, giving you the chance to review them later if necessary to help keep conversations professional.
Conclusion
Call recording software is an amazing tool that can do a lot for businesses, like providing excellent customer support and security, but it also has the potential to improve businesses in many ways.
In recent years, this type of software has become increasingly popular among all types of businesses, not just call centers. Call recording software can help businesses by giving managers the ability to listen in on calls and giving employees the opportunity to listen to their own calls (and learn from them). This type of software also offers a more transparency for businesses: customers can see that you're recording their calls, and you can show them the recordings if there are any misunderstandings. Overall, call recording software is a great tool that can help improve businesses in many different ways!
The purpose of this article is to educate readers on the importance of call recording software and its many uses. This blog is filled with all the information you need to know about call recording software. If you want to use a professional call recording tool that includes the Modern feature, don't hesitate to try TeleCMI today!