What is an internet phone service?
An internet phone service, also known as Voice over Internet Protocol (VoIP), is a type of technology that allows users to make phone calls over the data line. This type of service uses the internet as the main means of transmitting voice communications, rather than traditional phone lines. This means that users can make calls using their internet connection, rather than a dedicated phone line.
This can be more convenient and cost-effective than traditional phone service, and it also allows users to access a range of additional features and capabilities, such as intelligent call routing, auto attendants, voice mail options, and more.
To use an internet phone, all you need is a stable internet connection and a computer, smartphone, or tablet device. Some internet phone service providers, such as TeleCMI, make it simple and convenient for their customers to make and receive phone calls by simply having them download their special softphone applications.
Once you get the internet phone service and the right equipment, you can make calls like you would with a regular phone, but without spending a lot on hardware.
Advantages of internet phone service
Lower cost
Internet phone services are generally less expensive than traditional phone services since you don't have to spend huge amounts of money on hardware installations, especially for long-distance and international calls. Some providers offer unlimited calling plans for a flat monthly fee or pay-as-you-go plans, which can save you money if you make a lot of calls.
High-quality voice
The sound quality on internet phone calls is noticeably better than on regular phone lines. With VoIP, you won't have to ask your prospect to repeat themselves nearly as often, if at all, because your voice will be transmitted clearly. This small change can make a big difference in how your business is perceived by others.
Fast implementation and setup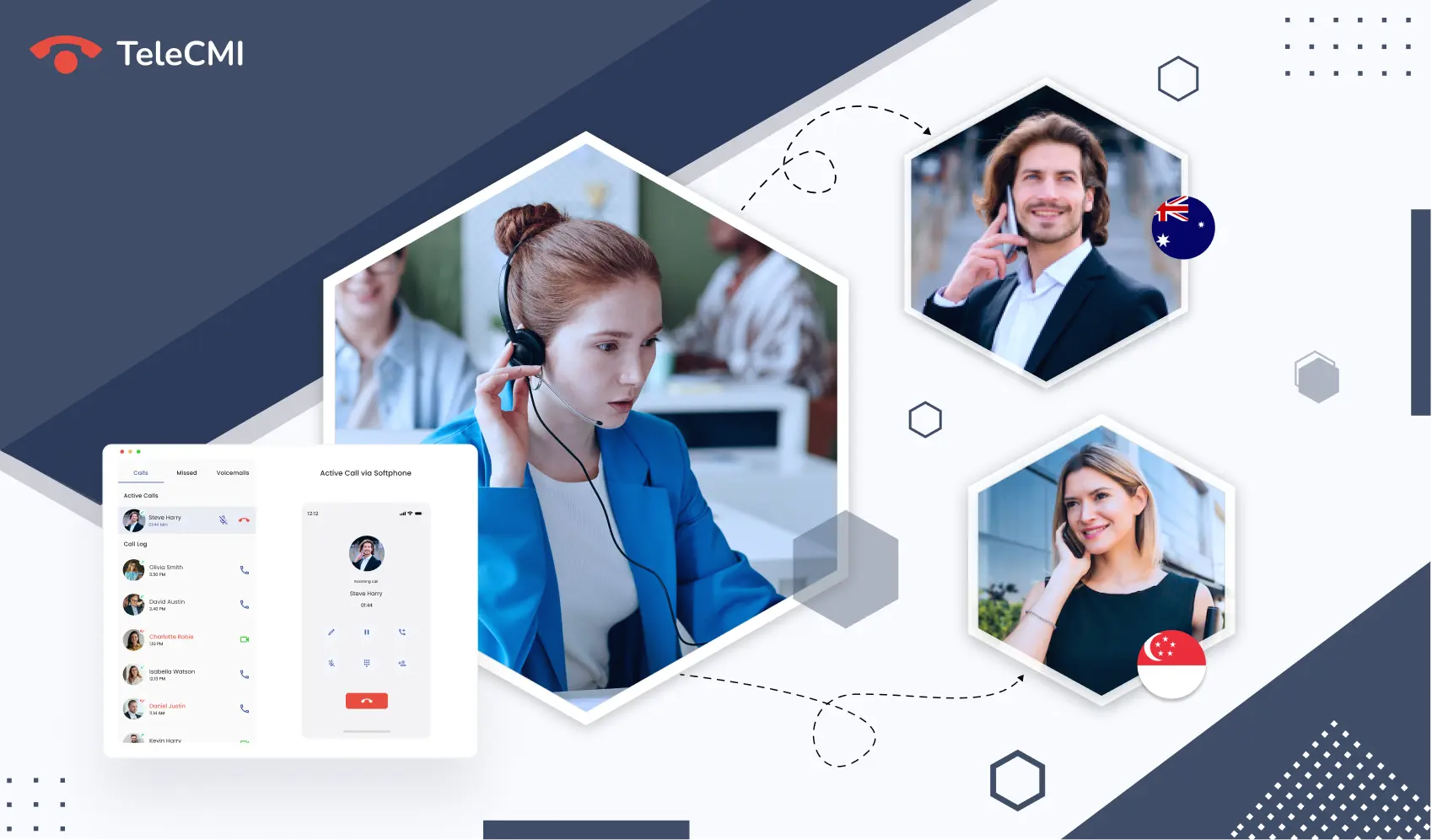 VoIP phones can be a great asset to your business because they don't take a huge amount of time to set up. In a few short hours, you can have your new phone system up and running according to your business' specific needs. This convenience is especially helpful for small businesses that don't have the time or resources to invest in a more complex phone system.
Advanced features
You can run your business more efficiently by using premium features such as an auto attendant, intelligent call routing, conversational AI, call recording, and call queues. These features are often included in business phone service plans.
Data Security
A cloud-based phone system is a secure way to protect business communication and your clients' data. A perfect VoIP service provider will use multiple layers of security to secure your call transmission and end-to-end encryption technology to carry your conversation safely. Additionally, if your company suffers from data loss, your communication data will be stored in the cloud for easy access, so you don't need to worry about data loss.
Internet phone system for remote working teams
Employees can use internet phone service from anywhere for work; there is no need for technical setup, even if they are working from home. Additionally, VoIP softphones aren't expensive, and you can get them for free from your VoIP provider by downloading them to make and receive calls.
CRM integration
A cloud-based phone system can be a great advantage for companies because of its ability to integrate with other business tools, like customer relationship management(CRM) systems. This would save your employees time from having to switch between tabs and allows for them to remain productive. Also, when customer data is stored in one place it is less likely for important information to be missed or forgotten.
Cloud-based business phone services: What can they do for your business?
Cloud-based business phone services have been growing in popularity for years as a way to save money on local lines and equipment. More recently, small, medium, and large traditional businesses have been turning to cloud-based business phone services as a way to cut costs.
Digital phone services are essential for any business, including those that rely heavily on phone service. With private cloud-based business phone services, you can extend the availability of your existing phone system to multiple locations around the world with no additional hardware required.
It includes the ability to have an unlimited number of users with the same access numbers and phone system configuration, regardless of their location. Using a softphone app on any mobile device or tablet, you can manage all of your calls from a single platform. This eliminates the need for a separate phone amplifier, which can save both cost and space on your premises.
Overall, internet phone services can be a great option for any business looking to save money on their phone bill as well as offer the ability to make calls over the internet instead of using a regular phone line.
As we mentioned earlier, VoIP services work by using your data line to transmit voice communications rather than a dedicated phone line, which increases flexibility among employees for effective communications.
When choosing a service provider, it's important to consider your needs and make sure you're getting the best possible value. Our platform offers a free trial so you can try it out, or you can schedule a demo with one of our sales reps.