The multi-line telephony system - what is it and how does it work?
A multi-line phone system enables your business to handle two or more calls at the same time, which can be beneficial for businesses that receive a lot of calls. This type of phone system allows employees to place calls on hold, transfer internal calls using extensions or external numbers, and return to the line. Having a multi-line phone system can help improve customer service and make it easier for employees to handle multiple calls at once.
With a multi-line phone system, you can keep your business connected with clients and vendors, even when they're out of town or busy at work. You'll also be able to integrate voice messaging into your call center software and automate certain tasks so you can spend more time growing your business.
A multi-line phone system is designed for internal and external telephone connectivity between extensions and numbers; this way, supervisors can hold calls and see what other extensions are doing in real time. This is a beneficial tool for businesses, as it allows for greater efficiency and productivity amongst employees.
Analog vs VoIP multi-line phone systems
An analog multi-line phone systems worked similarly to traditional landlines in that each call required its own physical line. So, if five lines were coming into an office and all were in use, an incoming caller would get a busy signal and potentially miss out on connecting with a customer or client.
With an analog system, only one call can be on a line at a time. However, VoIP (voice over internet protocol) converts your voice into digital data that is sent over the data line. This data can then be compressed so that multiple calls can share the same physical line. You can also use a hosted PBX, which is a cloud-based service provided by TeleCMI. With a hosted PBX, you get all the features and functionality of an on-premises PBX without needing to install any hardware or software—all that's required is a reliable internet connection.
VoIP is an excellent alternative to traditional analog voice systems.The biggest advantage to using VoIP multi-line phone system is that it allows multiple calls to be placed on one line, thereby reducing busy signals and allowing for more efficient call handling.
Another benefit of using an analog system over VoIP is that it allows you to have multiple lines dedicated to each employee's office, while still keeping track of who's working in which department at all times.
VoIP Multi-Line Phone Systems: Why a Business Should Consider Them
Today's communication technology is more robust than ever - and for good reason. There are several benefits to installing a digital multi-line phone system, which we'll go into depth about in the next section. But here's the gist: digital multi-line systems save businesses money, provide greater functionality, and work as well for one person as they do with large teams.
The benefits of VoIP multi-line phone systems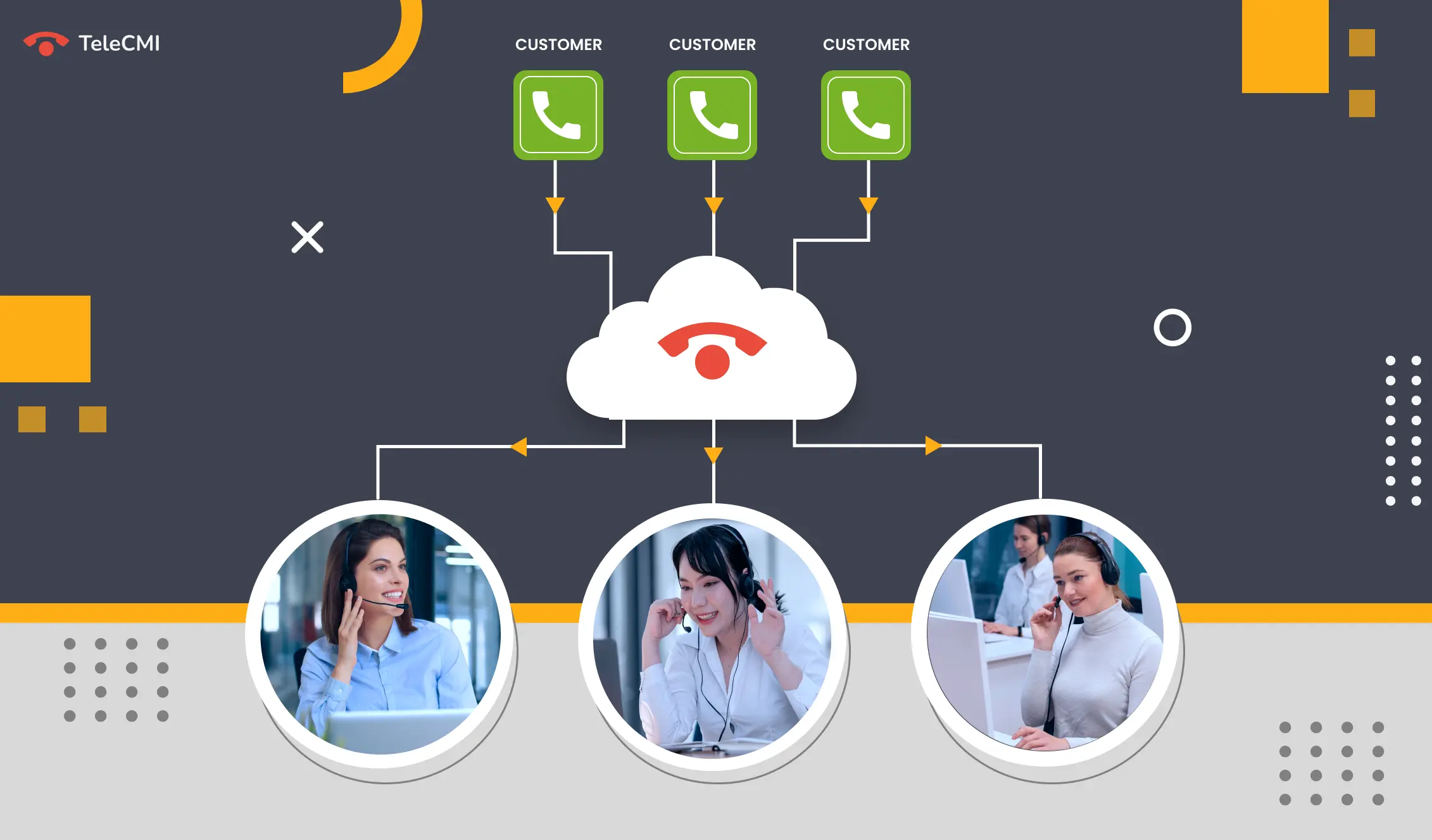 Resulting in savings
VoIP systems offer businesses a lot of great benefits, with one of the most significant being cost savings. With VoIP, businesses can avoid the costly installation and maintenance fees that come with traditional phone systems. Additionally, by using the data line to make and receive calls, businesses can see a reduction in their monthly phone bill—something that can be extremely helpful for businesses with a lot of employees who make a lot of calls.
Flexible in more ways
VoIP also allows for greater work flexibility for your employees since calls are able to be made and received through a data line on devices such as laptops, smartphones, etc. This can especially be advantageous for those who work remotely, as they can be more productive from any location without worrying about the quality of their work being compromised.
Better security
In business VoIP line, you won't have to share one physical line with everyone in your office like in the good old days. Instead, each user has their own unique user identification number that is assigned to them directly by the service provider, like TeleCMI. Additionally, all your conversations are end-to-end encrypted for better security so no one else can access your system without first getting permission from you - making it a much safer way to communicate in this day and age.
A higher level of productivity
A business' success often depends on its ability to communicate both internally and externally with clients, customers, and vendors. Without quick and efficient communication, businesses may fall behind their competitors. One way to promote better communication within a business is to invest in a multi-line phone system that can handle a high volume of incoming and outgoing calls. This type of VoIP (Voice over Internet Protocol) also makes it easier for employees to collaborate on projects by conducting conference calls, which can save time and increase productivity.
It is easy to scale
Every business aspires to grow and prosper. When a business starts to experience an influx of customers or clients, it's essential to upgrade the company's communication tools for the benefit of improved customer service. In contrast to an analog multi-line phone system, adding a phone line to a VoIP multi-line phone system is relatively inexpensive and quick. If a business needs to add more lines or users, it can do so without delay and without having to invest in new hardware or software. This makes VoIP an excellent choice for businesses that are growing at a rapid pace or that have sporadic needs.
VoIP has changed the way we use phones today, by providing a more reliable and cost-effective solution to traditional phone systems. With cloud-based multi line phone system, businesses can save money on overheads and provide a more streamlined, effective and efficient method of communication with their customers.